Address:
13 Adelaide Road St Peter's Dublin
Tel.:
086 4521262


Please mention Family Fun when booking!
Another Fine Mess
Another Fine Mess are passionate about delivering valuable knowledge about cooking techniques and knowledge in a way that helps people enjoy cooking and encourages a healthy and happy lifestyle.
They have many mediums by which they educate such as summer camps, food education workshops for students, online cooking classes and outdoor catering.
With their team of Food Consultants, Chefs and an Environmental Scientist they provide instruction and realistic, attainable solutions to the ongoing issues faced in our current food culture and support to schools that want to enhance their food offering and food education standards dramatically.
They run enjoyable social events that embrace 'warmth' that cooking together can bring!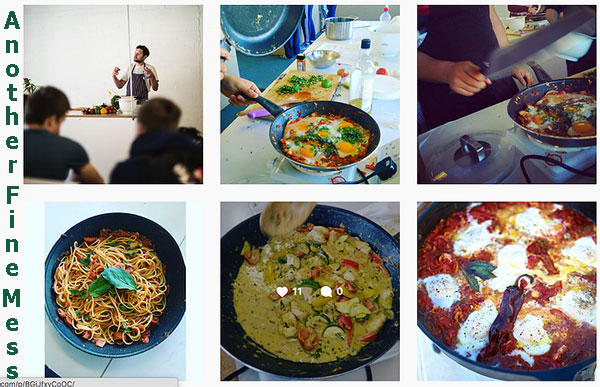 Summer Camps
This summer, Another Fine Mess are taking their workshops outdoors!
Enjoy a 5 hour class which includes short demonstrations, trying out new recipes and enjoying your meals together. These workshops are great fun for teens who would love to get to know more about culinary skills whilst also enjoying the social aspect of the workshop.
To book your place and find out more details 
Food Education/TY Workshops
Another Fine Mess provide Transition Year workshops for the students which includes cooking healthy meals, learning basic knife skills, food cooking techniques and food budgeting/hygiene/contamination.
Another Fine Mess discuss food sustainability, how to cut down on waste and ways to make incremental changes to help with the issues faced by climate change.
You will get the opportunity to learn the practical skills and nutritional knowledge required to cook nourishing healthy meals. Another Fine Mess creates a learning environment with real value that educates and encourages.
A general class is as follows:
Students watch a short demo
Preparing their own dishes with the skills learned
Sit down and enjoy their meal together
Clean down and get ready for home time
Students will leave with an online manual containing the recipes cooked during the workshop.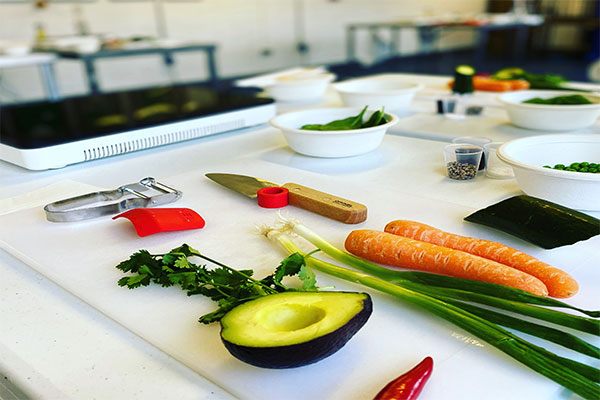 Online Cooking
Another Fine Mess provide virtual workshops so anyone can join in! They ensure flexibility as 3 of these are 'live-stream cook-alongs' workshops (scheduled zoom classes) and the other 3 workshops are 'in your own time' workshops (non-scheduled zoom classes).
Your family can enjoy an activity together whilst trying new recipes at a time that suits you all. A downloadable video with recipes and a shopping list is provided. The workshops are also designed for students to complete by themselves whilst instilling the confidence to
be able to replicate the recipes for family and friends.
Students learning skills such as:
 Knife skills –  (Opinel "Le Petit Chef" kids safety knives)
 Pasta making
 Cooking for friends
 Basic fermenting skills – healthy fizzy drinks!​​
 Basic food sustainability
Students will receive an online manual containing the recipes cooked during the workshop.
Outdoor Catering
Who wouldn't enjoy sustainable and delicious outdoor catering!
Another Fine Mess are looking forward to providing scrumptious and sustainable food for outdoor parties and celebrations this summer. ​They can supply food, tents, seats, and tables for up to 20 guests in your garden or outdoor venue.
Other options are available on request and in line with current restrictions.
​
Email [email protected] for more information and a bespoke price.