Dates:
From Saturday, 1st of December 2018 to Sunday, 23rd of December 2018
Venue:
Butlers Chocolate Factory
Address:
Butlers Chocolates UC, Clonshaugh Business Park, Dublin 17
Tel.:
(01) 671 0599


Please mention Family Fun when booking!
Ultimate Christmas Experience at Butlers Chocolate 2018
Make Magic Memories this Christmas at the Butlers Chocolate Experience!
Butlers Chocolate are excited to announce The Ultimate Christmas Experience is coming to Butlers Chocolate for all friends and family to enjoy!
This Christmas, a visit to see Santa at the Butlers Chocolate Experience in Dublin makes for an interesting and unique family Christmas day out for all budding chocolatiers and chocoholics!
Jingle all the way through the interactive Chocolate Museum and view the elves hard at work in the factory
Journey through the magic of a real life chocolate factory and learn the history of chocolate through a short film and lots of interactive digital touch screens
Have fun filling in the worksheets as you make your way through the museum, picking up nuggets of chocolatey facts along the way!
Then, the hands-on part; step into the shoes of a Christmas elf in the demonstration room and create your very own chocolate Santa to take home as a special treat!
Afterwards, every child gets the opportunity to meet Santa Claus in a Winter Wonderland and will receive a chocolate gift to take home and a chance to take some treasured pictures to look back on in years to come
Whether introducing a child to Santa for the first time or honoring a family tradition, a visit to Butlers Chocolate Experience is the perfect way to start this festive season!
For more information, visit Butlers Chocolate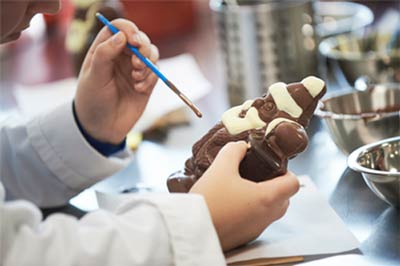 Event Information
Venue:- Butlers Chocolate UC, Co. Dublin
Classification:- Family Christmas Event / All Ages
Dates:- Santa visits on the following days:
November 24th
November 25th
December 1st
December 2nd
December 7th
December 8th
December 9th
December 14th
December 15th
December 16th
December 21st
December 22nd
December 23rd
Admission :-
Adult €12.85
Child €14.25
Infant (Under 3 years) FREE
Family (2 Adult and 2 Child) €52.25
Booking Online:- You can book on line here through our booking link directly to The Ultimate Christmas Experience
Book Online Now and Save
When you book online at The Ultimate Christmas Experience  you will receive a 5% discount on prices between FREE to €52.25 for family
Booking Online:- You can book on line here through our booking link directly to The Ultimate Christmas Experience
Familyfun Tip:- Due to the huge popularity of this event, its strongly advised to book early