Dates:
From Sunday, 18th of October 2015 to Saturday, 24th of October 2015
Venue:
Aisling Children's Art Festival
Address:
Venues all over County Longford
Aisling Children's Art Festival
The Aisling Children's Arts Festival aim is to provide an annual multi disciplinary week long arts festival totally dedicated to children, to nurture and develop the artistic expression an appreciation of the young people in County Longford and surrounding areas, by introducing them to a wide range of art disciplines such as drama, music, dance and the visual arts through the medium of workshops and performances.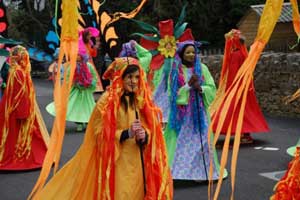 The annual, week long Aisling Children's Art Festival, which takes place in October, is a colourful and creative addition to Longfords calendar of events and brings much enjoyment to the children participating. Packed with a variety of workshops, exhibitions, schools projects and theatrical performances take place throughout the week, at various venues around the town and county.
Brochures and timetables for the workshops and events are available in the Tourism Office as well as other venues around the town. A dedicated Aisling Festival Office will operate throughout the festival
Event Information
Venue: Venues all over County Longford
Classification: Children's Arts Festival  / All Ages
Dates / Times: Sunday 18 to Saturday 24 October – TBC
Admission :- Some Free Event