Arigna Mining Experience Roscommon
The Arigna Mining Experience in Co. Roscommon will certainly appeal to those looking for a day out with a difference.
The visitor centre is located in a beautiful scenic location overlooking Lough Allen. Now a popular tourist spot, this visitor centre is a community inspired initiative that preserves the 400 year coal mining heritage of this area, and allows visitors an insight into coal mining life as it was in the Arigna Valley for centuries.
With an ex-Miner as your tour-guide, the visit to the museum includes access to an exhibit area where there is a DVD presentation and a wonderful authentic photographic exhibition. The highlight of the visit is an underground tour with an ex-miner as your tour guide where the visitor is brought to the mine's coal face and where lighting and sound effects add to the reality of the experience.
The centre is fully accessible and is an all-weather facility .It is an ideal day out for the family with a gift shop and coffee shop on site.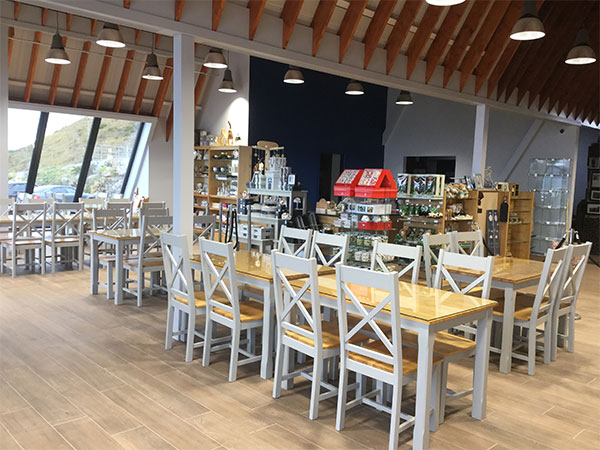 Christmas 2023 at Arigna MiningExperience
Santa's Underground Grotto At Arigna Mining Experience
Santa is making his highly anticipated return to Arigna Mining Experience this Christmas, for Santa Underground 2023!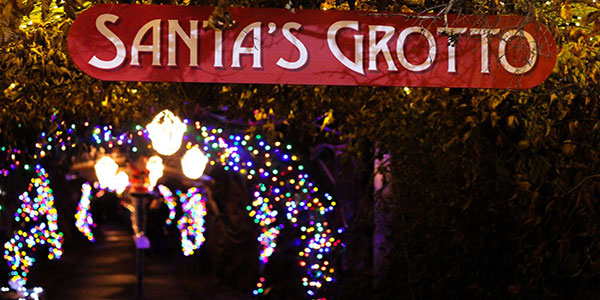 Visit Santa with a difference as he goes underground this Christmas at the Santa's Underground Grotto event at Arigna Mining Experience in Roscommon. Experience the magic of the Christmas underground kingdom with thousands of magical lights which the Elves have put on display to welcome Santa to his grotto. Santa will meet all the children in the underground grotto this Christmas!
Look here for more information about Santa's Underground Grotto at Arigna Mining Experience
Tours And Exhibitions At Arigna Mining
During the underground tour, visitors will experience what it was like to work in some of the narrowest coal seams in the western world. The tour, which will last approximately forty five minutes, brings visitors to the mines coalface where the methods used to extract the coal are demonstrated. Lighting and sound effects throughout the mine add to the reality to the experience.
A history tour presents the origins and history of the Arigna coal mines. It explores its impact on the local community, through a photo gallery and displays. The Renewable Energy Demonstrations can be viewed on site in the centre, while the wind farms can be seen on the nearby Kilronan Mountains.
Local geology and the formation of coal deposits are explained in the exhibition area at Arigna Mining, as well as the history of energy production. The exhibition also explains the concepts and operation of different renewable energy systems, which is so important today. Some of these systems can then be viewed in operation in the Energy Centre Building, in the energy playground, and on the nearby wind farms.
As you walk through the exhibition area, which traces four hundred years of mining history in the area, there are many mining exhibits on display and the DVD on view offers visitors a clear insight into the old mining process. A truly unforgettable experience and suitable for all ages.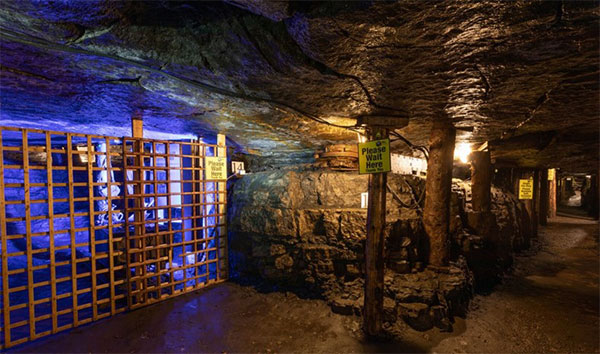 School Tours
Arigna Mining Experience are an accredited SFI  – Discovery Centre offering accredited workshops and outreach programmes for primary schools
School tours at Arigna Mining Experience are fun and educational.
On arrival the children can explore the exhibition area and watch a 15 minutes DVD about the mines.
Large numbers will be divided into smaller groups for the enjoyment of all. The tour takes 40 minutes approximately with a 15 minutes delay between each group.
School pack on Arigna mining history and working techniques available on booking or on request.
Call 071 9646466 for more info and bookings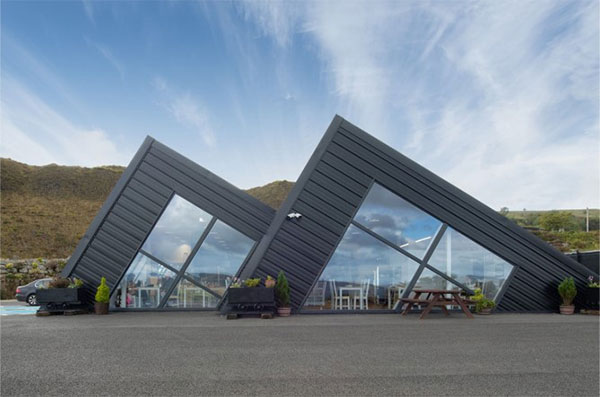 Facilities At Arigna Mining Experience
There is a coffee shop at Arigna Mining Experience with a great atmosphere and even better view. They offer a selection of sweet treats and teas/coffees.
The caterers at the coffee shop are happy to cater for group requirements but you may have to arrange this in advance.
Arigna Mining Experience has a souvenir shop which sells t-shirts, hats, jumpers, pens, soft toys, childrens jewellery and more.
Events At Arigna Mining Experience
They run a Christmas event not to be missed, see Santa in his underground grotto. To find out more on Santa At Arigna Mining Experience
Arigna Mining Experience Admission
Adults: €13
OAP: €11
Children: €7   ( 5 to 18 years)
Students: €11 (18 + years)

Arigna Mining Experience Opening Times
Open 7 days a week all year around from 10 am to 5 pm
Tours last 40 to 45 minutes
Book online for your tour here
Arigna Mining Experience Directions
From Drumshanbo take the road towards Drumkeeran/Manorhamilton R280. Follow this road until you come to a pub on your left hand side called McRanns. Drive straight to next left turn where you will see big tourist sign indicating Arigna Mining Experience.
The Arigna mines are only 12 miles from Carrick-0n-Shannon and 23 miles from Sligo