Name:
Avonmore Online Competition
Avonmore Festival Cream Competition
Visit Mrs Claus' Kitchen this Christmas to sample her yuletide culinary delights topped with Avonmore Cream
Fancy having a peep inside Mrs Claus' kitchen this winter to see where the magic really happens?
Well, this Christmas, you'll get the chance to do just that as, thanks to Avonmore, Mrs Claus and her merry little helpers will be travelling to a range of locations to 'add a splash of magic' to your festive fun!
Mrs Claus will be welcoming shoppers to her kitchen to taste a delicious mince pie, a chocolate brownie or some apple pie topped with their Avonmore cream of choice! YUM YUM! Shoppers can choose from Avonmore Freshly Whipped Cream, Avonmore Caramel Whipped Cream, Bailey's Freshly Whipped Cream or Freshly Whipped Brandy Cream. Or, if you're a custard lover, you can instead try these gorgeous goodies drizzled with some tasty Avonmore Fresh Luxury Custard.
Already whipped and ready to serve from the fridge, Avonmore's fabulously festive cream range is the perfect accompaniment for all your festive favourites – whether you are enjoying Christmas classics such as Christmas pudding or relaxing with a slice of your favourite cake. You will find details of the sampling locations on Facebook and Instagram – just search for 'Cook with Avonmore'
And don't forget that if you need festive inspiration, check out www.cookwithavonmore.ie for a selection of traditional starters, mains and desserts as well as treats, snacks and festive drinks. The site also includes a range of more contemporary offerings such as creamy parmesan Brussels Sprouts, stuffed bell peppers, hot chocolate caramel cupcakes or a festive Red Velvet Cheesecake which will make a stunning talking point at any table on Christmas Day!
All recipes, along with a range of videos and culinary tips and hints, are on www.cookwithavonmore.ie
The Avonmore Christmas Cream range is in your local supermarket now – try it and 'add a splash of magic' to your festive fun this year!
To celebrate The Avonmore Christmas Cream range is in your local supermarket now – try it and 'add a splash of magic' to your festive fun this year!

Win a €100 One4All voucher thanks to Avonmore's festive cream range – already whipped and ready to serve!
Avonmore Competition
To be in with a chance to win, simply answer the following questions below along with your details and  all fields are required, then just click 'Send' : (telephone numbers and email addresses will not be disclosed to other parties).
Avonmore  Competition Question
For your chance to win a €100 One4All voucher, just answer the following question:
What is the name of Avonmore's website?
The closing date is Monday 18 December  at 11 am and any entry after that date will not be entered in the draw. The winner will be randomly selected on that day and contacted by email and or phone. The winner names will also appear on the competition page of the Familyun.ie website or/and the Familyfun.ie Facebook page.
The Free Competition Winner
Winner:-
Terms And Conditions:-
All competitions are free to enter and everyone has an equal chance of winning. All entries to our competitions will be subscribed to the Familyfun.ie newsletter.
All Competitions are FREE to enter
Only one entry per e-mail address per competition.
Prizes are non transferable and non-refundable.
There is no cash alternative for any prizes
Prizes are subject to availability
This competition is open to residents in Ireland only.
The winner will be picked randomly from the list of entrants to the competition.
The winner(s) will be notified by phone/email after the competition expiry date.
Entrants to the competition is consent to the disclosure of their name as a winner.
Familyfun.ie reserves the right to amend, terminate or withdraw the competition or alter the prize of the competition without prior notice should that prize be unavailable for reasons beyond its control.
Entry into the competition will be deemed as acceptance of these terms and conditions.
All entries to Familyfun.ie competitions will also be subscribed to the familyfun.ie newsletter.
Information will NOT be passed on to third parties
By entering the prize draw each entrant agrees to be bound by these terms and conditions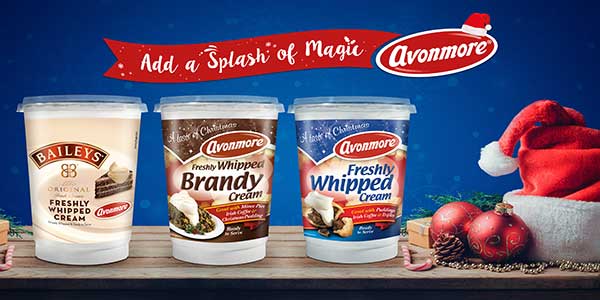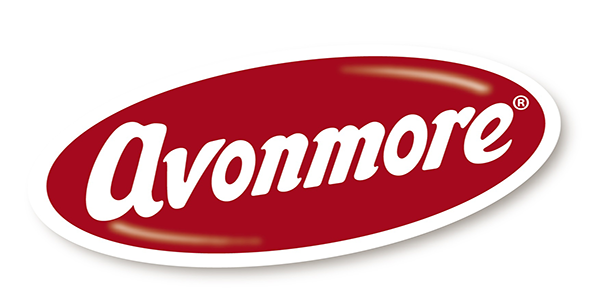 The Avonmore Range
As well as Avonmore Cooking Cream, the Avonmore range also includes Fresh Cream, Double Cream and Whipped Cream. When it comes to cooking with cream, bear these following guidelines in mind to help you transform a simple dish into something extra-special:
Double Cream: Double cream is perfect for both sweet and savoury usage & can be whisked up to a thick, spreadable consistency for cakes and decorating. Double cream holds its shape very well so can be used in a piping bag and piped onto cakes, pastries and desserts.
Fresh Cream: the most versatile of creams, Fresh Cream is perfect for adding a creamy richness to sauces and casseroles or for topping off sweet treats such as meringues & fresh berries. Fresh cream whips up perfectly for desserts but won't hold its' shape when piped as double cream does.
Light Cream: a lighter version of Fresh Cream that offers a creamy consistency which is ideal for pouring over fruit salads, apple pie, soups and porridge
Freshly Whipped Cream: Already whipped and ready to serve so you can enjoy your favourite desserts at any time
Avonmore Fresh Dessert Cream: This  extra thick pourable cream is ideal for drizzling over apple pies, puddings, cakes and crumbles
Avonmore Cooking Cream: This is a thick luxurious cream with 50% less fat than standard cream (18%). Ideal for everyday savoury cooking in sauces, soups, curries and casseroles, maintaining all the flavour and thick texture but with half the fat! Avonmore Cooking Cream can be substituted for Avonmore Fresh Cream for any savoury dish.
Sour Cream: This is a deliciously tart, tangy cream with a thick consistency and is a great addition to soups, curries, baked potatoes or anything spicy