Address:
Keeling F Juices, Ballyboughal, North Co Dublin
Tel.:
087 6017698


Please mention Family Fun when booking!
Bounce n Beyond
Bounce n Beyond Dublin's newest fun park, has more than 20 areas in a 25,000 sq ft family fun venue, with all the latest indoor festivities that are a great source of exercise which is so much fun that all the calorie burning goes unnoticed by the kids.
Bounce n Beyond is designed to not only to create tour family fun memories for the children, but to provide an enjoyable and entertaining atmosphere for all the family.
Bounce n Beyond keep up with all the kids enthusiasm into what's hip with social media in an ever changing environment be it latest movies or trends with 5 themed relaxing rooms.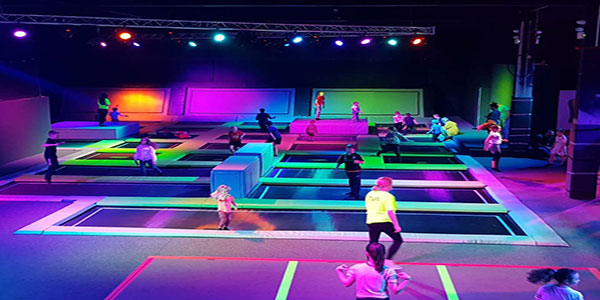 Bounce n Beyond Fun & Play Areas
Trampolines
Ninja course
Wipe out
Air bag
Gymnastics
Great food
5 party rooms
Gaming room
Safety Games First at Bounce n Beyond
All of Bounce n Beyond trampolines and other equipment are surrounded by safety pads, foam, other soft padding and our floor has safety matting.
They are fully insured for the S's that all professional companies aspire to in Safe, Secure and Stable premises, with the most modern fantastically fun infrastructure.
All the staff are always on hand in case of any unforeseen circumstances that might arise.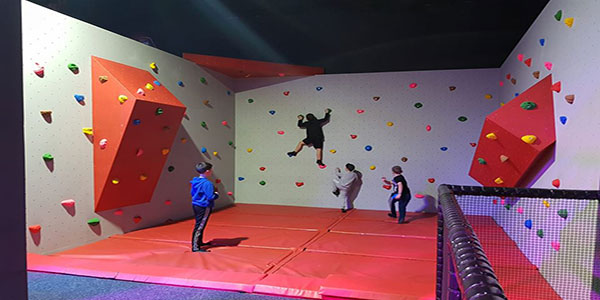 Bounce n Beyond Birthday Party Packages.
Minimum 10 children.
Each child gets to pick whatever food they want from their selection on arrival gluten free and celiac catered for …
2 jugs of juice for each party on arrival.
Free tea or black coffee for parent.
Party Package 1
60 min ninja bounce and 45 mins in the party room with a choice of
Sausage and chips
Pizza and chips
Burger and chips
Chicken nuggets and chips
Plus a drink
Party Package 2
90 min ninja bounce and 45 mins in the party room with a choice of
Sausage and chips
Pizza and chips
Burger and chips
Chicken nuggets and chips
Plus a drink
Party Games Room
Why not have your party in their games room equipped with x-boxes and PlayStation suitable for 14 children playing on 14 screens…OR…maybe that's 28 playing doubles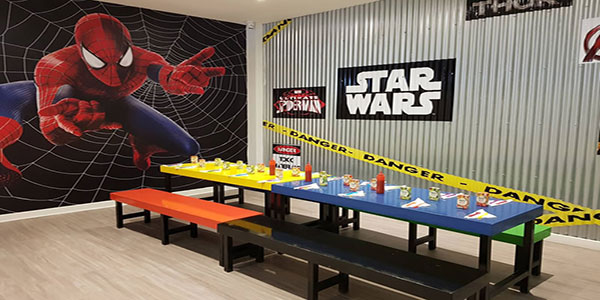 Bounce n Beyond Pricing
60 min Ninja bounce over 5 years  – €10.00
90 min ninja bounce over 5 years – €14.00
Grip socks €2.00
Soft play area under 5 years – €5.00
Bounce n Beyond Opening Times
Open 7 days a week – 10:00 am – 6:00 pm