Bounce n Beyond
Bounce 'n Beyond, located in Ballyboughal, just 5 mins past Swords in North County Dublin is Dublin's newest state of the art Trampoline Fun Park!
Bounce 'n Beyond have more than 20 play areas in its 25,000 sq.ft. family fun venue, with all the latest indoor activities that are a great source of exercise. It is sure to keep the kids fit and healthy, with good active fun..
Bounce n Beyond is designed to not only to create your family fun memories for the children, but to provide an enjoyable and entertaining atmosphere for all the family.
Bounce 'n Beyond, keep up to date with all the latest trends, equipment and themes, in the ever changing environment and social media interaction.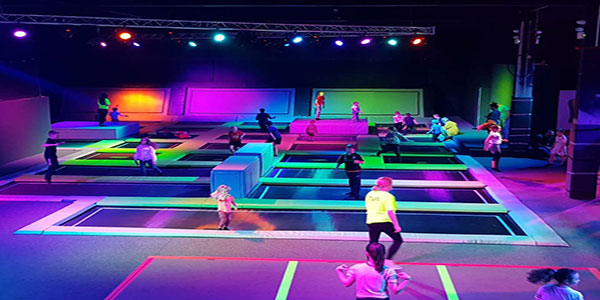 Bounce n Beyond Fun & Play Areas
Activities include large Trampoline Area's, Wall Climbing, Ninja Obstacle Course, the Wipe-Out Challenge and Air Bag to name but a few!
There is also a separate play area for the under 5's where they can climb, crawl, slide and play away in a safe enclosed environment.
They also offer out of hours options to Special Needs/Sensory Groups who can benefit from the fun activities in quieter and less busy surroundings.
Activities
Trampolines
Ninja course
Wipe out
Air bag
Gymnastics
Great food
5 party rooms
Gaming room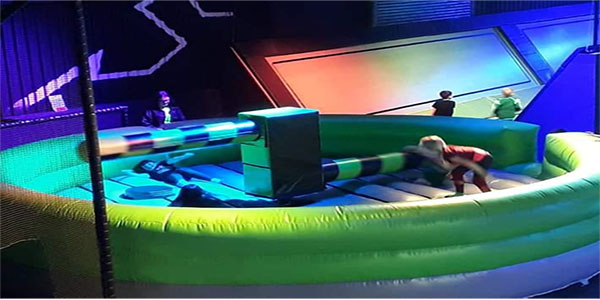 Safety Games First at Bounce n Beyond
All of Bounce n Beyond  equipment is surrounded by safety padding, and the floors are covered in safety matting.
Bounce 'n Beyond offers a safe, secure, stable fun environment policy..
All the staff are always on hand in case of any unforeseen circumstances that might arise. They are first aid trained and supervise all play areas to ensure the safety first policy.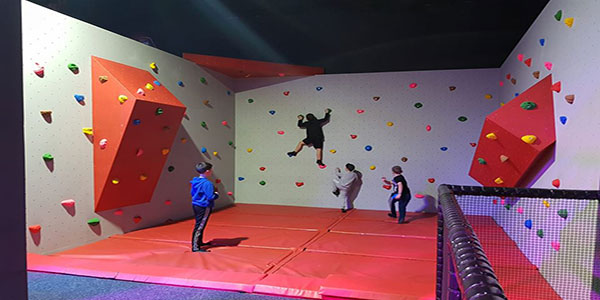 Bounce n BeyondPricing
Bounce 'n Beyond is designed to create an entertaining and fun filled activity in an exciting atmosphere for families, schools, sports groups and corporate team building events.
60 minute Bounce Peak €11
60 minute Bounce Off-Peak €9
90 minute Bounce €14
Carers Discount Bounce €8
Soft Play Area (under 5's) €5
Watch out for their Special Offers/Promotional Days via Facebook!
Bounce n Beyond Birthday Party Packages.
Bounce 'n Beyond host a number of different themed Birth
day party rooms, where they cater for everything from the fun to the food to the entertainment, while you can enjoy a relaxing well-earned coffee in the restaurant or choose to eat something from their extensive Menu. A party host will look after the little ones while you can chill and relax!
Gluten Free and Coeliac Options available
Free tea or coffee for parent
2 jugs of juice on arrival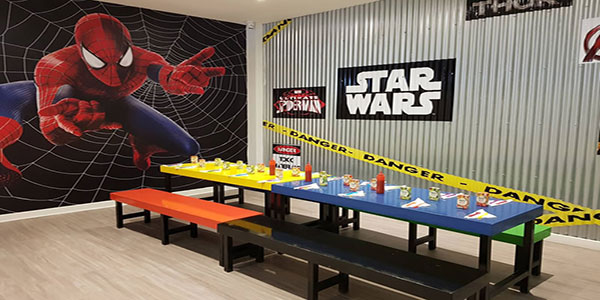 Bounce 'n Beyond Party Packages 
Party Package Off Peak €18.50 pp
(Monday to Thursday excluding School holidays)
Minimum of 10 people
One party child free
60 minute bounce
Socks for each party guest
45 minutes in the Party Room
Choice of various food options
Juice/Water per person
Party Package Peak €20 pp
(Friday to Sunday)
Minimum of 10 people
One party child free
60 minute bounce
Socks for each party guest
45 minutes in the Party Room
Choice of various food options
Juice/Water per person
Party Package Off Peak 90 min bounce €22 pp
(Monday to Thursday excluding School holidays)
Minimum of 10 people
One party child free
90 minute bounce
Socks for each party guest
45 minutes in the Party Room
Choice of various food options
Juice/Water per person 
Party Package Peak 90 min bounce €24 pp
(Friday to Sunday)
Minimum of 10 people
One party child free
90 minute bounce
Socks for each party guest
45 minutes in the Party Room
Choice of various food options
Juice/Water per person
Bounce n Beyond Opening Times
Open 7 days a week – 10:00 am – 6:00 pm