The Chocolate Garden of Ireland Chocolate Workshops
Learn all about chocolate making, cocoa growing, how handmade chocolates and other chocolate products are made, and have a go at making and decorating your own chocolate product. Take home the mould along with your fab product and enjoy an ice cream while your mould sets.  Learn also how ice cream is made at the Chocolate Garden. These Chocolate Workshops are suitable for all ages from 4 to 96!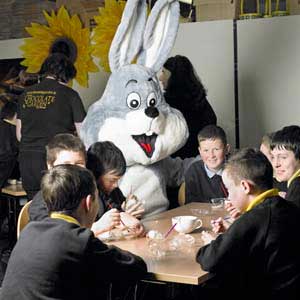 Chocolate Mould Making Event Information 2022
Venue:- The Chocolate Garden of Ireland, Carlow
Classification :-  MoulsdMaking Workshop  / maximum at table 6 people
Dates/Time:-  16th April onwards
Running Time:- Workshops last around 90 mins.
Admission:     €12.50 each
Booking:-  Pre-book to avoid disappointment on Tel. 059-6481999
Booking Online:- You can book online here through our booking link directly to the The Chocolate Garden ticket sale
Family Fun Tip:- When booking don't forget every person attending (non-mould makers) must be stated in advance in the comments section when booking online.
Find Out More About  The Chocolate Garden of Ireland