Name:
Cool Planet Experience
Address:
Powerscourt Estate & Gardens, Enniskerry, Co. Wicklow
Tel.:
01 5180197


Please mention Family Fun when booking!
Cool Planet Experience
Embark on a Journey of Climate Change Discovery
Grab your friends and family and embark on an interactive journey to discover what climate change is all about! Through immersion, gaming, competition and more, experience the highs and lows of our changing climate whilst discovering the exciting innovations and solutions that you can embrace to solve the problem. Become empowered to change your life for the better.
This is a timed interactive experience for you and your family to enjoy
Experience Journey will take 1 hour
Booking Online:- Book a Cool Planet Experience Journey
Cool Planet Experience Opening Times
Open 7 Days:-  10.00AM – 5.00PM
Last Tour:-  4.00PM
Experience Time:- 1 Hour
Booking is Essential – Go to booking link at top of page
They will be closed 24th – 26th December
Cool Planet Experience Admission
Adult:- €10.50
Child:- (7 & UP): €7.00
Student:- /OAP: €9.00
Family Ticket:-  €31.00
Parking:-  FREE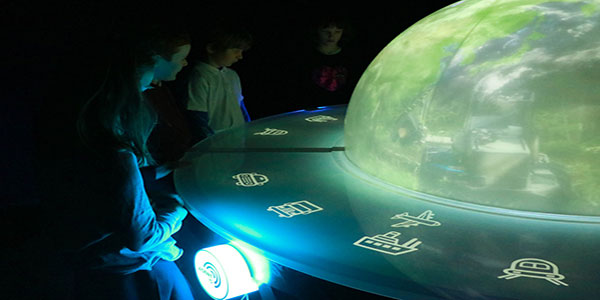 Cool Planet Experience Birthday Party
A Cool Planet Experience Party is not only innovative, exciting and educational but also really fun and hands on! Their party packages are designed to make learning about climate change and sustainability an interactive and lasting experience for all.
The Planeteers will bring your party on a 1-hour exciting interactive tour followed by hands on scientific adventure (1hr).  Following the workshop your party can use the dome for a further thirty minutes to enjoy their party food.
Party Information
Parties are available 7 days a week. (Suitable for ages 7 – 14)
Pricing
€16-18 per child (depending on group size). Min 15 children, max 30 children (tour & workshop only) | Drinks & small party bag for birthday child included
Feel free to bring your own birthday treats & cake to enjoy!
Pre booking is essential – book early to avoid disappointment
Booking Online:- Book a Cool Planet Experience Party
Choose a workshop option and let the fun begin.
Workshop option 1: Chemistry Slime Lab
Children don a lab coat and goggles, roll up their sleeves and get stuck into the strange squishy world of slimy chemistry. Take a closer look at materials, polymers and environmental science – think slime, goo, jelly balls and seaweed! Squeeze a long stream of goo into the activator and get instant slime reaction. Play, pop and stretch to discover the fascinating application of these unusual materials. An edible plastic free water bottle, soil hydrator, food packaging, and water holder – the list is endless!
Learning and fun go hand in hand in this laboratory.
Workshop Option 2: Electronics Lab
A fun creative party for young makers and crafters. A unique introduction to renewable energy, electricity and circuits. Explore how to make a simple circuit that lights up an LED on a piece of paper. Children are challenged to power their creations with a renewable energy source. Kids can unleash their creativity as they experiment with paper circuit art to create and bring home a unique piece that really lights up.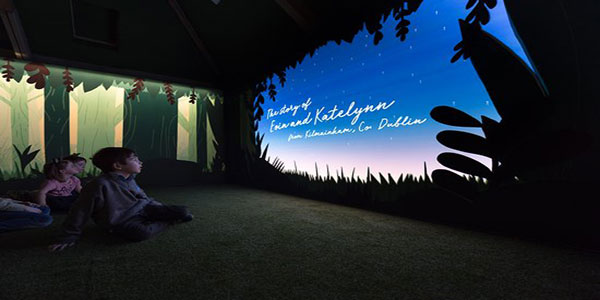 Cool Planet Experience Workshops for Schools
Experience the EXPLOSIVE science of Climate Change in the Cool Planet Experience Workshops in the visitors centre.
Have they got a show for you!
Join one of the crack team of Planeteers where you'll learn the science behind climate change, how it affects you and what you can do to help. Workshops are available onsite in the CPE. The workshops lets children explore play and build their way through climate change. After all the future is in their hands
All the interactive experiments, demonstrations and activities are curriculum linked and designed to ignite a curiosity of STEAM subjects
Booking Online:– Book a workshop for your school
About Cool Planet Experience
The Cool Planet Experience (CPE) is a registered Irish charity on a mission to motivate the people of Ireland to take climate action. They are big believers that making smart, sustainable choices can enrich your life, save you money and the planet. Through their interactive exhibition in Enniskerry, the touring workshops and champion programme – they want to involve the country in the story of climate change
Directions to Cool Planet Experience in Wicklow
The Cool Planet Experience is located in the beautiful, scenic surrounds of Powerscourt Estate & Gardens, Enniskerry, Co. Wicklow
BY BUS
From Dublin City:
Take the No. 44 Dublin Bus which drops visitors in Enniskerry village – a 20 min picturesque walk from the CPE
From Bray:
Take the No. 185 Dublin Bus which drops visitors in Enniskerry village – a 20 min picturesque walk from the CPE
BY CAR
Driving or car sharing?
From Dublin City take the N11 southbound & at approx 19km, take exit 7 for Bray South. Turn left at the roundabout, over the flyover & rejoin the N11 heading north. Take first left for Enniskerry Village. At Enniskerry Village take the left road in the village square & continue up the steep hill. Continue through the entrance for Powerscourt Estate on the right. The CPE is located next to the main house.
Coordinates: 53°11'05"N 6°11'13"W / 53.18472°N 6.18694°W .
See Google Map Top of Page