Delphi Easter Camps
Give your children a fun-filled experience they'll never forget..
Is there anything children love more than adventure? There's no playground in the world that can match what Ireland's great outdoors has to offer.
Let your children (aged 8-17 years) loose for up to a week at Ireland's Leading Adventure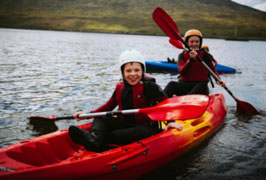 Resort. They will be zip-lining, climbing, kayaking, and more while making lifetime memories and new friendships.
Give them a few days away and you could be looking at the next Bear Grylls or future BMX biking champ.
Whether it's for a week or a day, Delphi Easter Camps and course packages are all-inclusive, so they'll be fed and watered 3 times a day and given all the safety equipment they need – at no extra cost to you.
All residential camps include overnight accommodation, all meals and 24 hr supervision.
Non-residential camps are also available. You can make all enquiries and bookings by calling +353 (0) 9542208
Types of Adventure Camps:
Multi-Activity Camp 
The Easter Multi-Activity Camp is full of action packed-adventure and features a wide range of water and land activities. With over 20 outdoor activities on offer at Delphi, with a wide range of both water and land activities, your children will experience the great outdoors like never before, while making new friendships and life long memories. This Multi-Activity Camps are tailored to children of ages 8 and over.
NEW! Teen Building Camps
The Easter Teen Building Camp is also full of action-packed adventure but with an extra focus on evolving life skills in a new environment and encouraging the personal development of teens. This camp also features one overnight expedition. The aim is to encourage teens to identify their strengths and weaknesses, unlock hidden talents and improve their interpersonal skills. Delphi Resort's Teen Building Camps are tailored to children and teens from ages 12 and over.
Delphi Camp  Information
Venue: Delphi Resort, Leenane, Connemara, Co.Galway
Classification : Easter camps for children aged 8-12 + years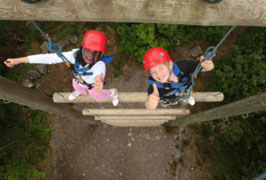 Dates:-
Easter Multi-Activity Camp – TBC
Teen Building Camps – TBC
Cost:-
Multi-Activity Camps:
| | | |
| --- | --- | --- |
| Days | Nights | From |
| 2.5 | 3 | €— |
| 4.5 | 5 | €— |
| 6.5 | 7 | €— |
Teen Building Camps
| | | |
| --- | --- | --- |
| Days | Nights | From |
| 4.5 | 5 | €— |
| 6 | 7 | €— |
Booking: Call +353 95 42208 as they can take debit or credit card
Please note: A deposit of €150 per child is required to secure the booking.