Name:
Delta Sensory Gardens
Address:
Delta Centre Strawhall Estate Carlow Co Carlow R93 Y959
Tel.:
+353 59 914 3527


Please mention Family Fun when booking!
Delta Sensory Gardens
Delta Sensory Gardens was voted the number one thing to do in Carlow by Tripadvisor and described as "An Oasis of Peace and Tranquillity
Delta sensory gardens are set on a 2.5 acre site with 16 interconnecting gardens located on the outskirts of Carlow Town
The gardens have so much to offer all visitors during the seasons of year, from the bright and beautiful daffodils and tulips in Spring to the breathtaking colours of the autumnal foliage
They are also a wonderful source of ideas for all, with gardens designed by some of the top names in Irish gardening
Mary Reynold's, the 2003 Chelsea Gold Medal 'Stolen Child Garden,' a sanctuary of water and wild plants, Gordon Lebetter's woodland and water garden, Rachel Doyle's garden with its dramatic fountain with a floating ball of marble plays with each of the five senses, to name a few
The gardens are now a major tourist attraction in Carlow for local, national and international visitors
Delta Sensory Centre are fully wheelchair accessible and have proven to be a very popular place to visit for active retirement groups, families, school trips and bus tours
So visit Delta Sensory Gardens and relax and unwind or catch up with friends and enjoy a cup of tea or coffee and a delicious pastry treat in the New Cafe, which is an extension to Sensory Building in the Sensory Gardens
An idyllic setting suitable for groups and individuals with an adjoining Craft area
Delta Sensory Gardens Features
CELTIC WALK
PATIO GARDEN
GAMES GARDEN
SCULPTURE GARDEN
PEACE GARDEN
WILLOW GARDEN
MEDITERRANEAN GARDEN
FORMAL ROSE GARDEN
WATER FALLS
THE PAVILION
IRIS O'BRIEN HEALTH AND WELLNESS GARDEN
THE WOODLAND WALK
STOLEN CHILD GARDEN
THE ROOF GARDEN
FIVE SENSES GARDENS
THE 19/2016 MEMORIAL GARDEN
CIRCLE OF LIFE
THISTLE FOUNTAIN
MUSICAL FOUNTAIN
ECO ROOF TOP
Delta Centre:
Delta Centre also runs a small gift shop and garden centre with a selection of handmade gifts, seasonal bedding plants, shrubs and garden furniture
There is a coffee shop on site, serving from breakfast to light lunch and right through to afternoon tea
Delta Centre in Carlow offers the visitor the ultimate experience no matter what age group and almost always gaurantees visitors wanting to come back for a return visit
It is fun, affordable, imaginative, brilliant and full of interesting people as well as attractions
Group Tours:
Delta Centre has catered for group tours very successfully since the opening of our sensory gardens to the public
The feedback and comments from visitors has been overwhelming
Delta Sensory Gardens offer something special for groups of all ages and ability
The ease of accessibility throughout the 2.5 acres with all gardens linked
Groups on arrival are divided into smaller lots of about 15 so it easier to listen in to the experienced tour guide
Lunches, Tea/coffee and snacks can all be pre-arranged in the Cafe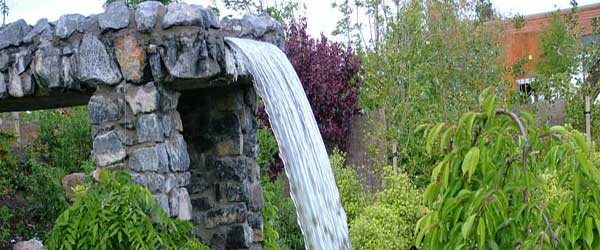 Delta Sensory Gardens Events
Delta Sensory Gardens run annual Easter, Halloween and Christmas events
These events have proven to be extremely popular with visitors and they hope to expand their annual events to offer a bigger and better experience to the visitors during these special times of the year.
See Below Calendar
Opening Times for the Delta Sensory Gardens
Open Hours:
Monday – Friday – 9am – 5:30pm
Weekends and Public Holidays – 11am – 5:30pm
Note: Closed from Mon 23rd Dec 2019 to Mon 6th Jan 2020
Delta Sensory Gardens Visitor Rates
Adult   €5
Student €4
Senior Citizens €4
Children under 13 years FREE (when accompanied by an adult)*
Group Rate On Application – full tour included
Yearly membership Single €20, Couple €35
*entrance fee applies to children attending a special event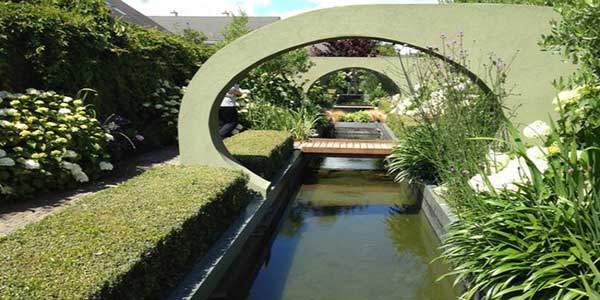 Delta Sensory Gardens in Carlow Directions
See Google Map Top Of This Page
Directions from Dublin
Take junction 4 off the M9 and follow the R448 signposted for Carlow
Continue straight through every roundabout until you reach the Dr. Cullen Road Roundabout where you will turn right onto Cannery Road
After 1km turn left into Strawhall Estate (turn before the next roundabout)
Follow the road through Strawhall Estate, taking two right hand turns, before reaching the Delta Centre on the left at the road's end.
Directions from Kilkenny
Take junction 6 off the M9 and follow the R448 signposted for Carlow
After 7.4km take the slip road left onto Burrin Street
Continue straight for 1.6km until you reach the Athy Road Roundabout
Take the third exit, turning onto Cannery Road
After 50m, turn right into Strawhall Estate
Follow the road through Strawhall Estate, taking two right hand turns, before reaching the Delta Centre on the left at the road's end
Walking Directions from Carlow Train Station
Turn right on leaving the train station along Railway Road
Turn right onto Dublin Road
Veer left (down the sloping path) onto Oak Park Road (going past the tennis club)
Turn left onto Cannery Road
Turn left into Strawhall Estate
Follow the road through Strawhall Estate, taking two right hand turns, before reaching the Delta Centre on the left at the road's end