DOME Family Entertainment Centre
The DOME Family Entertainment  is back, bigger and better than ever! After being closed for weeks for renovation and refurbishment the DOME is once again open to members of the public! The all new DOME is full of exciting new attractions and is THE location for fun in Carlow.
The DOME Family Entertainment Centre is a family-orientated entertainment centre that has everything you need all under one roof for a family fun day out.  The DOME Carlow's largest indoor kid's play centre is a fun-packed secure activity centre that caters for children of all ages and parents too.
DOME Family Entertainment Centre is Carlow's only bowling venue, children's play centre, games arcade and kid's party venue rolled into one. Featuring NEW Pins on Strings Interactive Bowling!.
The dedicated team ensure that the safety and security of the DOME is continuously monitored to ensure that all children enjoy themselves to the full, whilst giving their parents peace of mind. At the DOME Family Entertainment Centre you can also enjoy great coffee, a delicious range of cakes and they offer free Wi-Fi to help you pass an hour or two in comfort. Sit back, relax and enjoy the break as the kids enjoy themselves.
There is something for everyone at the DOME Family Entertainment Centre be it Family Fun, School Tours, Girls Getaways, Boys Breaks, Societies & Clubs, Active Retirement Groups, Kiddies Parties, Company Events, Fundraisers.
Sit back, relax and enjoy the break as the kids enjoy themselves at The DOME Family Entertainment Centre.
To book your visit to the DOME Family Entertainment Centre, just call the DOME to find more information on their Parties or Bowling Tel; (059) 9164311 or email [email protected]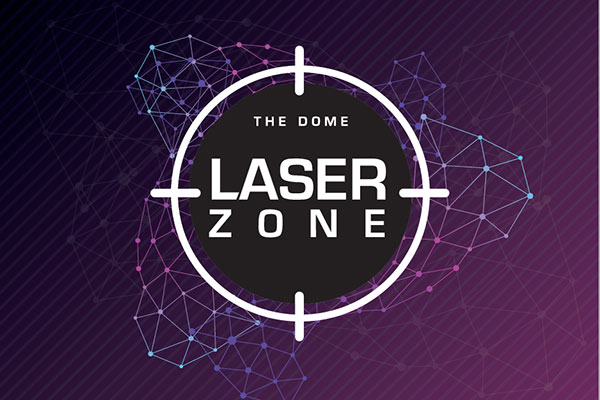 Laser Arena in The Dome
The brand new state of the art Laser Zone is uniquely designed for The DOME. This laser tag arena is fun for ages 7 up! Test your skills and abilities in the space themed arena. Each player, whether individually or on teams, use their phaser to tag their opponent and score as many points as possible.
No need for heavy vests and equipment, your opponent's phaser is your target!
Pins On Strings Bowling
The only Pins On Strings in the South East, the next generation of bowling! Interactive bowling with touch screen monitors that are fun for all ages. So much more than just bowling!  A 10 Pin Bowling is a fun activity for all the family, for young and old. All lanes are fully accessible to wheelchair users and are fitted with side bumpers so that the little ones are sure to hit something and get that rush of what it feels like to bowl.  A fun atmosphere and a Games Arcade with interactive machines.
Challenging your friends and family to a few games and have the ultimate bowling experience. You can book a lane for up to 6 people.
Bowling Alley in the DOME Family Entertainment have 12 state-of-the-art 10 pin bowling machines and also features:
Automated computerised scoring
Glow in the dark lighting
Bowling balls that glow in the dark
Kiddies bumpers available on all lanes
Bowling balls to suit everyone from kids to adults
Wheelchair bowling racks on all lanes
Dome Bowling Opening Times
Dome Bowling Pricing
1 Game: €5 per person
2 Games €7 per person
3 Games €9 per person
1 hour of Bowling €28 Maximum 6 people per lane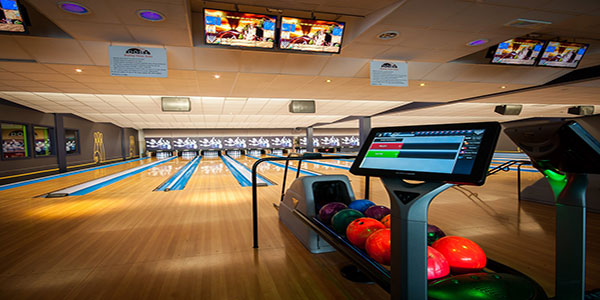 Congo Quest  in the DOME Family Entertainment Centre
Welcome to Congo Quest a colossal indoor soft play zone standing at 8000 square feet of pure fun. This secure kids play area for little ones to burn off all that energy!
The all new 3D jungle life like experience! Where your kids can explore and roam free within the play frame all the while being supervised so you know they are in safe hands while they go on their adventure!
Congo Quest boasts a range of great activities and ways for the children to amuse themselves from a large toddler area, ball pools, crawl tubes, slides soccer court, elctronic kiddies carts, tubes & slides and a Soft Play Area!
Congo Quest Opening Times
Congo Quest Pricing
Under 5's                  €6.00
Over 5's                    €7.50
3 Children or More     €5 each
Kids Birthday Parties At the Dome
The DOME Entertainment Centre is a fantastic facilities for Childrens Party with a mega fun for 2 hours with their party package of laughter filled fun with their friends. You get your very own party hostess in your own party room will make any child's Birthday Party extra special.
Build your own party!
For only €10 per child your party will include:
2 hours play in Congo Quest
Party Invitations
Reserved Seating Area
Private Themed Party Room
Party Food and a Dessert
Additional Features that can be added to your party:
Balloon Animals            €1 per child
Filled Party Bags          €2 per child
Face Painting                €2 per child
30 Minutes Bowling     €3 per child
Free Flask of tea/coffee for partiesof 20 plus children
If you wish to received more information on The DOME party package please  call 059 9164311 or email [email protected]
DOME Entertainment Centre Opening Times
Open 7 days a week 10 am until late
Directions To The DOME Family Entertainment Centre Carlow
Off the Portlaoise road (N80) in Carlow, adjacent to the Talbot Hotel. See Google Map at top of page