CP Adventure
Escape Your Everyday
Join CP Adventure for fun in the forest at Russborough House Blessington, Co.Wicklow. It's only 40 minutes from Dublin and on the Ancient East Trail. They have activities to suit all ages. Escape the stress and strain of city life within 30 minutes of Dublin. Immerse yourself in the peaceful serenity of the lakes! Experience exhilarating and memorable outdoor land and water based activities at CP Adventure.
Venture into the great outdoors for school tours, TY programmes, children's birthday parties, team building events, team challenges and adventure races. Why not rent bikes and cycle the Blessington Greenway, the Wicklow mountains or around Blessington. CP Adventure create the perfect group adventure package from wilderness walking to wind-whipped water activities to peaceful (yoga) posing, with archery, climbing/abseiling and ziplining in between. Choose from one of their many kid camps or just enjoy a great day out for some good clean (well not so clean!!) family fun.
Santa's Cabin is back and even bigger for Christmas 2023
Visit Santa's Cabin and follow their enchanted woodland trail, passing the Elves Cabin, Mrs. Claus' House and more.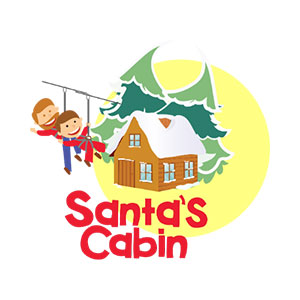 Opening Times and Dates-
Santa's Cabin will open weekends between 2:20PM- 8PM from the 24th November 2023 and open daily from the 20th -23rd December. Look here to check availability.
Family Bundles at CP Adventure
Are you looking for fun outdoor activities to do with the kids?
Well look no further. Get the family together and enjoy a host of fun outdoor water and land based activities together! CP Adventure offers the perfect way to encourage the children to switch off the tech and re-connect. Fill your lungs with fresh air and let the imagination run wild as they experience the freedom and challenges at CP Adventure!
Some of these activities include climbing walls, orienteering, canoeing, paddle boarding, kayaking, bike and segway hire and much more! Create real life memories at CP Adventure.
Bike Rental Blessington Greenway
Why not avail of their bike rental and explore the Wicklow countryside? The centre is perfectly situated close to the lakes, hills and forests of Wicklow. The Blessington Greenway links Russborough House to the historic town of Blessington.
Don't be afraid to explore alternative routes along the way. Some of the alternative paths will bring you to the water edge and this route is perfect for children. There is a small part where the route crosses the R758 Valleymount Road, other than this the route will take you away from the hustle and bustle. Don't forget to bring a picnic and of course enjoy the adventures the outdoors have to offer! Find out more here.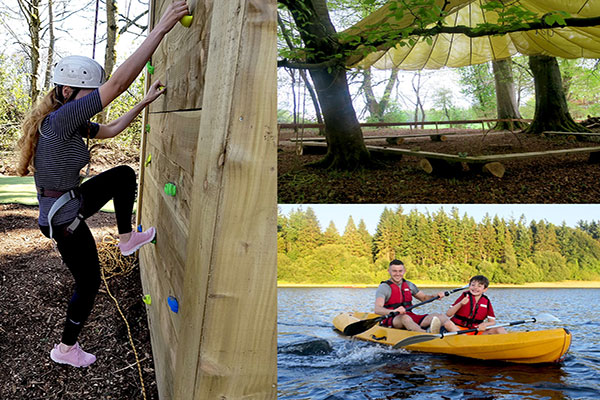 CP Adventure School Tours
With over 28 year's experience in running School Tours, CP Adventure will show your child OR teen how to have fun in the outdoors, doing activities that they may never have tried before and learning to work together under the guidance of fully qualified instructors.
Half/Full Day Packages 
CP Adventure run half and full day programmes for youth groups incorporating both land and water activities, these programmes can be tailor made to suit the group's specific needs.
Activities Include: Archery, Climbing Tower, Zipline, Team Tasks, Ropes Course, Orienteering, Bungee Trampoline, Bushcraft, Viking Boat Races, Kayaking. Canoeing, Archery Tag.
All instructors are fully qualified and garda vetted. Everyone is guaranteed a fantastically fun and educational day out.
If you are looking for high octante adventure and fun, and memories of their school days that will last them a lifetime you will not be disappointed! Take a closer look here.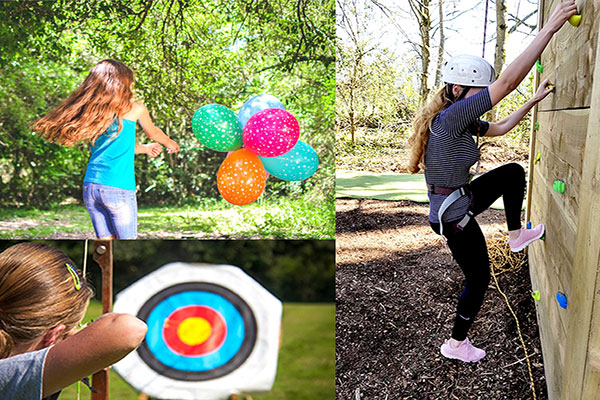 Birthday Parties in the Outdoors
CP Adventure is the place to give your child a birthday party they will never forgot! Celebrate their special day, with lots of excitement, activities, laughter and fresh air!!
There are a number of party options to choose from, prices start from €15 per person, parties vary in price depending the length and choice of activities.
Birthday Party Choices
Harry Potter Themed Party from €20.00/per person
Fortnite Themed Party from €20.00/per person
Survival Skills Party from – €20.00/per person
Contact CP Adventure to organise the most memorable birthday here!
Kids Camps
Make Friends in the Fresh Air!
CP Adventure have been running the best kids outdoor activity camps in Wicklow for more than 20 years. Summer camps, Easter camps, Mid-term camps, Water only camps, Overnight camps and are all available each year and suitable for children aged 5 to 17 years old.
Check out more information on the kids camps CP Adventure offer here.
Sunset Evening Kayak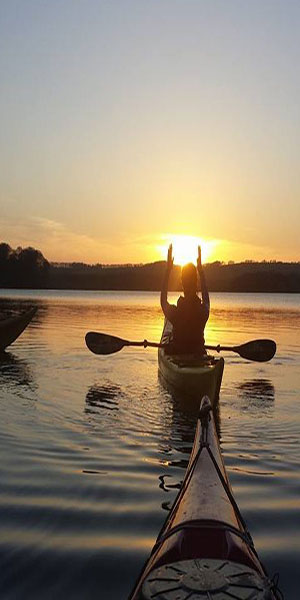 Sunset Kayaking.   Catch the sunset from a different perspective.
This is a lovely way to get out on the lake. Go for a relaxed paddle and explore the lakes.
Bouyancy Aids supplied. Wetsuits available if required (Extra cost €5.00 please email if wetsuit required [email protected])
Thursday night's 
Time: 7-9.00 p.m.
Cost: €50.00pp
How To Find CP Adventure
Less then 40 minute drive from Dublin City Centre.
Located at the Beautiful Location of Russborough House, overlooking the scenic shores of the Blessington Lake.