Ski Centre Dublin
Ski Centre combine fun with learning on Ireland's only indoor ski slopes. Their slopes use a unique revolving technology that simulates real ski runs, allowing skiers to get in realistic length ski runs.
Whether experienced skier or budding enthusiast, Ski Centre welcome everyone to join in the fun and develop their slope skills. For those who have never skied before, our slopes are by far the easiest and safest way to learn. Once you get on the slope and hold onto the bar, you'll be on your way! Our expert instructors are beside skiers every step of the way and with a remote control they can control the speed and height of the slope. Like all good sports instructors, they can pre-empt any falls and quickly bring the slopes to a stop at a touch of a button.
Highlighting the positive benefits that come from physical activity and movement is central to what they do, and their aim is for lifelong associations to be formed. The social element is not to be underestimated either – through adventurous team challenges with their friends, the children will learn to ski through play.
All equipment is included to get suited and booted, but they recommend wearing comfy sports gear and that thick sports/ski socks are brought along to wear underneath the boots.
Ski Centre Dublin is Suitable for ALL abilities
 Increased motor and social skills
 Team challenges and adventures
 Safe environment with strict procedures in place
All instructors Garda vetted and hold multiple ski teaching qualifications
Birthday Parties at Ski Centre Dublin
Together with their friends, your child will ski on the only indoor slopes in Ireland, with safe activities, skill-based games and fun competitions to suit absolutely every ability. All equipment is provided, with your 18 guests (maximum capacity) alternating every 10 minutes between our two slopes and games room for an hour.
Food can be served in your private après-ski lodge for a further 30 mins of celebrations, and the birthday child will also be gifted an additional ski lesson from us to be used another time.
SATURDAYS/SUNDAYS
MONDAY-FRIDAY (OFF PEAK).
For further details please email [email protected] or phone 01 293 0588.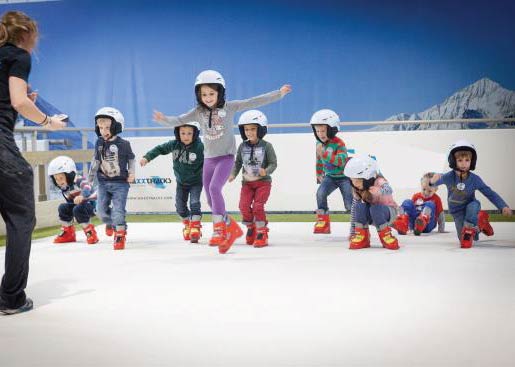 School Trips at Ski Centre Dublin
Ski Centre welcome groups of every ability to the centre, providing a safe environment on Ireland's only indoor ski slope no matter the weather. The exact duration will depend on the size of your group. Each slope accommodates 3-4 skiers at a time, rotating groups every 10 minutes to give leg muscles a well-deserved break.
Transport to and from the centre is not provided and we recommend that children bring their own snacks and/or packed lunch.
Ski Centre Dublin Kids Camps
Their ski camps run during school holidays throughout the year, and huge improvements can be seen in short amounts of time! Every level can be catered for with our games and competitions, with lots of fun!
ADDITIONAL INFO:
• Available for children aged between 8-13
• A waiver for each child must be completed prior to camp beginning
• Rescheduling or cancellation of camps is completely at our team's discretion, as spaces are high in demand and secured places require booking ahead of time.
For further details please email [email protected] or phone 01 293 0588.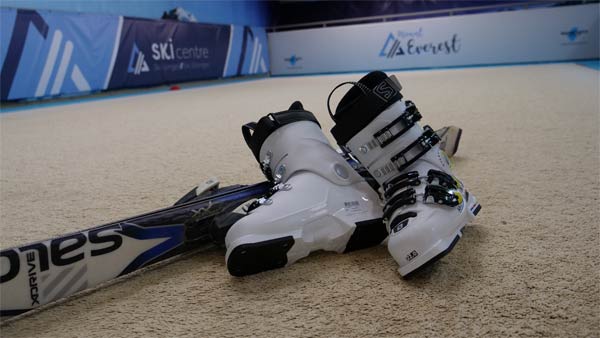 Directions to Ski Centre Dublin:
Travelling From Motorway:
Take Exit 13 (Sandyford/Dundrum Junction off the M50 Northbound or
Southbound). Take the third exit onto Drummartin Link Road, and then right onto Blackthorn Drive. Take a left turn onto Maple Avenue, then left again onto Spruce Avenue, and another left to Rowan Avenue where the Ski Centre is.
Travelling From City Centre:
The closest Luas Stop on the Green Line is Stillorgan which is a 5 minute walk to the Ski Centre. The number 11 bus stops at "Sandyford B.D." which is a 4 minute walk to the Ski Centre.