FatBike Adventures Tours
Every Tour Offers Maximum enjoyment, breath taking scenery, and a spectacularly unique experience
FatBike Adventures do guided fatbike tours through some of Ireland's Ancient East's most incredible scenery – Beaches, bogs, forests, mountains and snow are all places that their fatbike tours go.
A Fatbike adventure tour offer tourist, family and corporate tailored fat bikes experiences that cater for everyone regardless of age, ability or fitness level.
Fatbike adventure tours are relaxed, sociable, fun and are designed not only for the intrepid and daring travellers amongst us, the beginner and the 'fat'-curious' are especially guaranteed to get a buzz from a fat bike adventures experience.
Fat Bike Adventure Tours carefully choose the tour routes, accommodations and their locations to ensure that you are not pushed beyond your bike skill and fitness limits.
Family Fun Tip:- They are flexible and highly mobile so can fully customize any of their existing tours to best suit your requirements
Maximum enjoyment, breath taking scenery, and a spectacularly unique experience
Have a look at Fatbike Tours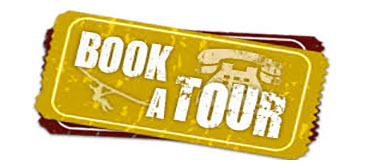 Fatbike Tour Guides
Their tour guides are Trail Cycle Leader or Mountain Bike Leader Award (TCL / MBLA – Cycling Ireland) trained.
All guides are First Aid, First Responder & Bicycle Maintenance Trained.
They have a ratio of 1 guide per 8 guests – minimum group of two.
Each tour group is routinely assessed prior to booking date to ensure that the tour route selected is well within the group's abilities.
Each route is pre-graded for and scalable i.e. adjustments to the tour can be made enroute to maximize safety and enjoyment.
Adventure is out there!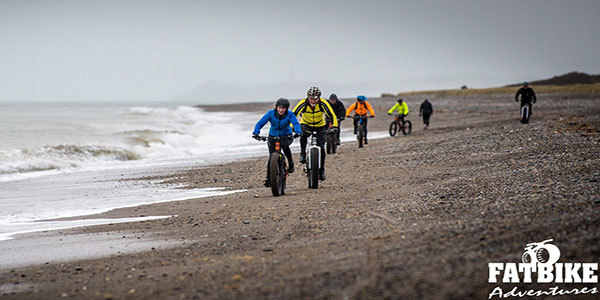 What is Fatbiking?
Fat bikes have very wide (fat) tires so they float over soft terrain like beach sand, bog and snow – this is all-terrain/omni-terra mountain biking at its best.
In-spite of looking like tanks with pedals, fatbikes are great fun to ride, light weight and surprisingly agile.
Fatbiking has transformed cycling into a multi-season all-year-round outdoor activity, no one gets off a fatty without a big silly grin on their face.
Fatbike tires use insanely low (4-10Psi) pressures in the big 5 inch tires providing amazing weight distribution which means uber eco-friendliness and accessibility way off the beaten track into some amazing places . . .
Fat bike adventure-heads are constantly on the lookout for a unique bicycle related experience, something different, particularly if that something is combined with a tasty beverage of some description, something refreshing, crisp & cool with a decent lively head on it…
Fatbiking is an awesome outdoor activity for all genders and ages, and for those of us worried about struggling a bit we now also have battery assisted Fatbikes!