Address:
Unit 1, Donore Business Park, Donore Road, Drogheda, Co. Louth.
Tel.:
041 989 8000


Please mention Family Fun when booking!
Funtasia Waterpark
Funtasia Waterpark Drogheda entertainment center and waterpark is the newest addition to the Funtasia family business, boasting the first of its kind in Ireland , exhilarating indoor Waterpark, pirates cove is 30,000 sq feet of water gushing fun and over 200 water based activities for all to enjoy.
Super slides, fun play areas, toddlers splash and an adult only jacuzzi there is something for all ages at Funtasia Waterpark Drogheda for a fun filled family day out.
Water cascades everywhere and there are slides for kids and adults alike including 2 tube rides and activity centers
Online Booking:- You can book on line here through our booking link directly to the Funtasia Waterpark ticket sales
Attractions In Funtasia Waterpark
Pirates Cove Water Slides
"The Super Bowl" this adrenalin pumping speed slide lives up to its name with a thrilling ride and spins like you've never seen before. The ultimate water rush.
"The Boomerang" features an incredible gravity defying drop. This double rider speed slide drops you 60ft then boomerangs you to the steep incline wall for another turn around and slide to the bottom. A guaranteed thrill seekers dream slide
Pirates Cove Play Area
500 litres of water being tipped on an unsuspecting crowd below, water cannons, sprayers, hoses, slides and fountains. The Pirates Cove Play Area in Funtasia Waterpark Drogheda guarantees lots of fun and frolics.
Pirates Cove Toddler Splash
This area is specially designed for the tiny tots. With a pirate boat at the helm, miniature slides and mushroom fountains make this a very cute area for toddlers to play splash and slide.
Children must be supervised at all times by an adult.
Jacuzzi Adults Only
Whether you overdid it on the Boomerang or are just looking for that bit of down time in between all the excitement our over 18's Jacuzzi offers a place to recuperate and re-energise.
Sit back, relax and let the bubbles do the work in 30 degrees of pure comfort. All while overlooking the Waterpark fun.
Height restrictions apply to all slides, please see rules and regulations.
Changing Facilities & Showers
Funtasia Waterpark Drogheda offers visitors top class comfort with general cubicles for 1-2 persons and also larger family cubicles for parents with changing table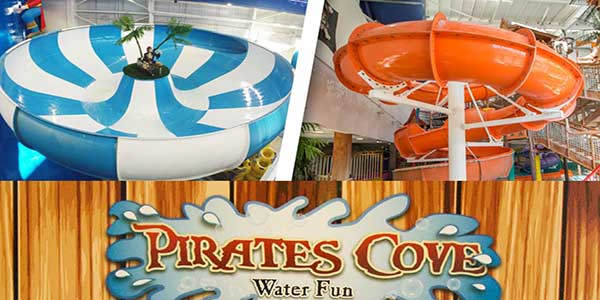 Other Attractions In Funtasia
Funtasia Drogheda Bowling Alleys
14 lanes of Egyptian Themed Cosmic lit bowling await you for an unrivalled bowling experience at Funtasia Drogheda. Top it all off with fun jukeboxes to play your favourite hits, comfy couches and pool tables and you have yourself the ideal friend or family get together.
The kiddies can make use of the automatic bumpers and frames to help them sharpen up their bowling skills while also enjoying the whole experience.
Larger groups and corporate groups are also catered for.
Atlantis Cove Indoor Play Area
The Atlantis Cove Indoor Play Area at Funtasia Drogheda is a state of the art interactive multi-level play area for kids of all ages. Shoot foam balls at targets with the supersonic cannons, slip and slide, explore the matrix and see if you can find the PlayStation Pad hidden within.
This spacious indoor play area also includes its very own toddler space for softer play with a surprise submarine and slide, with Debbie the duck and Freddie the frog why not come say hello and hop on for a ride.
Not forgetting about the adults in the equation the Atlantis Cover Indoor Play Area has a space to relax and unwind in its very own Coffee Dock serving high quality tea, coffee, fresh scones and nibbles.
There is something for everyone in Atlantis Cove so come along get lost in the maze, hit that target or just sit back and sip on your cup of tea or coffee.
Zipline
The indoor Zipline will see you whizzing above the video and arcade floor below after bursting out through a secret wall very 007. Not for the faint hearted this indoor twin Zipline means you can enjoy this exciting experience at the same time as a friend for added bravery.
You will be safely set up with harness and safety equipment so you can zip along and enjoy the ride without a care in the world.
Climbing Wall
Tarzan has nothing on this 15 meters high Climbing Wall a huge attraction and one not be missed out on when you visit. For both beginners and experts with easy to moderate routes. Scale your way to the top to pass this exhilarating endurance test.
Thrill seekers are safely geared up with  high-quality harness and safety equipment before stepping into this vertical world
Funtasia 18 Hole Crazy Golf
18 holes of fun for the family in this new Caribbean Themed Indoor 18-hole miniature crazy golf.
Ultimate Sky Climb
At Funtasia Waterpark they are very excited about the arrival of the very exciting Ultimate Sky Climb
A state of the art aerial adventure course, 60 m long, 15 m above the ground, including a zip slide, traverse wall, hanging logs, jigsaw, swinging rungs, swinging platforms, cargo net, Burma bridge and rope ladders.
The Lost World – Reptile Zoo
The Lost World is one not to be missed. Come and see some of the World's most amazing animals up close and personal.  There is a selection of their scaly friends on exhibit for everyone to see as well as a brand new Tropical Walk-in Exhibit and, of course the famous Animal Encounter Zone.
They have lots of animals in The Lost World including snakes, lizards, snapping turtles and more, on exhibit for everyone to see as well as a brand new Critter Cave.
The Critter Cave is Ireland's ONLY interactive, walk-through insect house!
Prince & Princess Palace Experience
Have an experience like no other. Enter the royal make-over room choose your Prince or Princess costume. Experience the royal pampering treatment which includes everything from hair up styles, to glitter tattoos and much more. Meet and greet with the royal Princesses. Have a memorable keepsake photograph of your Royal Experience.
Video Games and Arcade Games
Experience the hype, lights and buzz on the Funtasia Drogheda video games and arcades floor with 100's of machines to choose from. Are you a Lewis Hamilton wannabe or maybe an alien v predator soldier or maybe you just want a dance off? Whatever takes your fancy we have a machine for you.
From the latest and greatest in the video and arcade arena to the golden classics
In the Simulators you can be a rally car driver or sitting in one of the biggest, scariest, fastest rollercoaster and you will be transported on a journey…… like you have never experienced before.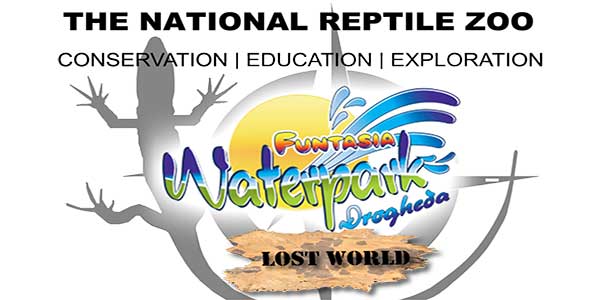 Parties At Funtasia Waterpark
The team at Funtasia Waterpark have put together a party option to suit everyone that will make your Birthday party unforgettable
All you have to do, is decide which option is for you
Funtasia Party Options
Waterpark Party
Play Area Party
Pottery Painting Party
Stuff A Bear Party
Bowling Party
Climbing Wall
Ultimate Sky Climb Party
Play With Clay Party
Disco Party Plus Karaoke
Fairy Tale Party
Junior Einstein Party
Cupcake Party
What you get with each party
    Party Invitations
    Party Host
    A choice of 3 meal options plus Capri Sun drink
    Children's Bottle of Champagne
    Party Bags
    A Spectacular Present
    Souvenir Photo for the Birthday Child
    Minimum 10 Kids
    50 non-refundable deposit required to book
To Find Out More About The Party Packages and Bookings
School Tours Funtasia Theme Parks
School tours at Funtasia Theme Parks are guaranteed to provide your school with a range of activity options. The wide range of activities are challenging, socially stimulating and full of excitement for children of all ages at unbeatable affordable prices.
More importantly in this Irish weather we are accustomed too, Funtasia offer a unique school tour benefit as they are not weather dependant. So, rain or shine you'll be fine as all their activities are housed in the theme waterparks in Drogheda.
For more information and enquirers on School Tour Packages please contact them Tel. 0419898000
Funtasia Waterpark Opening Times
Funtasia opening time guide means you will always arrive to them being OPEN! Funtasia Waterpark opening times can vary.
Please check before making your trip to avoid any disappointed little faces.
To Find Out More About Funtasia Waterpark Opening Times
Funtasia Waterpark Admission
Find Admission Pricing and Online Booking:- You can book on line here through our booking link directly to the Funtasia Waterpark ticket sales
How To Get To Funtasia Waterpark
From Dublin
Join the M50 northbound. Continue on the motorway through the toll plaza. Pass Blanchardstown, Finglas and Ballymun exits. Take exit marked for Dublin Airport and M1 northbound. Continue on the M1 through the toll plaza. Take exit 9 marked Donore. At the roundabout take the 3rd exit. Continue straight until you reach Lidl. At this junction take a right turn. Take the next left turn and arrive at Funtasia Waterpark on your left.
From Dundalk
Join the M1 motorway signposted Dublin. Continue to exit 9 marked Donore. At roundabout take the 1st exit. Continue straight to until lidl. At this junction take a right. Take the next left and arrive at Funtasia Waterpark on your left.