Address:
Ballyogan Business Park Unit 6 Ballyogan Rd Dublin 18 D18 CF57
Tel.:
01 6855005


Please mention Family Fun when booking!
GoQuest Junior Indoor Challenge Zone
GoQuest Junior is a fun filled, interactive adventure for children and families as you and your team explore their 21/29 unique challenge rooms.
GoQuest Arena in Carrickmines has been a huge hit in Dublin for many years and now, in 2021, it's also been joined by the all-new GoQuest Junior.
GoQuest Junior opened its doors in July 2021, a separate venue with 21 specially designed all-new challenges for those aged 8-13 years, families, parties and schools.
GoQuest Arena, the original challenge arena is designed with 29 unique challenges suited to those aged 13 years – adult. Perfect for families, parties and big birthdays, groups of friends, sports clubs, schools and more with its mix of skills, mental and (light) physical challenges.
So, how does it work?
You're working against the clock to win as many points as possible by completing as many individual challenges as you can in a set timeframe. As there's a huge variety in the games, there really is something to suit everybody's particular talents and skills.
It's guaranteed fun, there's always a lot of laughter and there's plenty of (healthy!) competition too as you work together as a team to get the most points. And, if you're there with others, you'll want to try beat them with all points on display on the live interactive scoreboard.
It's a day out with a difference that caters for a mix of age groups in a way that's quite unique and it's a wonderful way to make special memories, celebrate a special occasion or simply have a whole lot of fun.
When you enter a room you have a limited amount of time to try and solve the challenge within – succeed and you'll get the points for that room, fail and you can re try it or attempt another challenge room. You're on a quest to get as many points as possible in a session and you'll have great fun doing it!
GoQuest has four themed challenge zones in their purpose built arena Jungle Jeopardy, Time Travel, Sports and Play and Hidden Ireland. All of these zones contain themed rooms and the mix of (light) physical, skill and mental challenges. But once you're in the arena it's up to you where you go and which challenges you attempt. But be careful, the clock is ticking, the countdown is on and you're on a quest for points in the time available.
GoQuest Junior Games
A GoQuest Junior session lasts 1 and half hours including briefing, challenge arena activity and wrap up.
You take part in teams of 3 to 5 people and they can accommodate up to 18 teams per session (as they have 21 rooms!). GoQuest Junior are perfect for groups as low as 3 or right up to 90! With block bookings we can even take up to 180 over a 3 hour period.
GoQuest Junior is unique, fun and challenging and with something for everyone; what are you waiting for! – Book Now
GoQuest Junior for Families
GoQuest Junior is the perfect activity for any family or group of families. GoQuest Junior is suitable for children 8 years old and adults so it makes it the ideal family activity (unfortunately children under 8 are not permitted to take part). There's no other family activity like it where you can all take part together and as their challenges are for everyone from 5 to 90, it really is inclusive. Children between 8 and 11 must have an adult in their group.
GoQuest Junior for Parties
GoQuest Junior is the ideal entertainment for groups of friends or children parties for kids over 8 years old to 12 years old, 7th birthdays not permitted. If you're planning a get together or a party then GoQuest Junior is the perfect fun activity. (8th birthdays are permitted where some of the children may be 7 years old).
If you are one to four people then you'll be taking part in one team and it is up to five people for families. Higher numbers are split into multiple teams. They offer all inclusive group/party packages and provide onsite catering after the fun.
GoQuest Junior is unique, fun and challenging and with something for everyone; get booking your adventure!
GoQuest for Schools
GoQuest is an ideal entertainment activity for all school groups over the age of 8 years old. It gets children and teenagers mixing whilst having fun. There's no better way to get to know each other than taking an active part in a challenge. With our wide range of (light) physical, skill and mental challenges it's all inclusive – there's something for sporty and non-sporty alike.
Your school can also book it exclusively subject to minimum numbers.
Contact them on 01 6855005 to discuss earlier openings and specific requirements.
For secondary schools, GoQuest is great for getting children mixing and is ideal for first year group introduction sessions or for transition year activity days out. They can take 3 – 90 people per session on request and they also offer exclusive bookings for larger groups.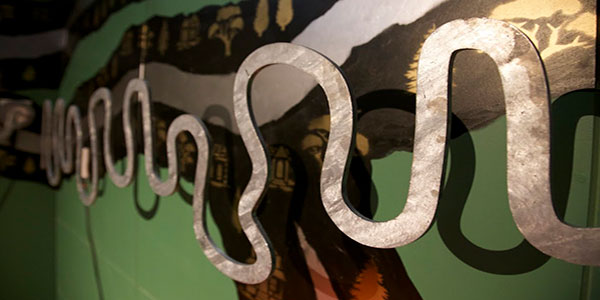 Sessions start every 45 minutes after opening time but allow 2 hours at GoQuest. Remember they open outside of these hours for school and group bookings and open at 1p.m. during mid term breaks.
| | Sessions start every 45 minutes from first session |
| --- | --- |
| Monday | Closed * |
| Tuesday | Open for Schools and Groups** |
| Wednesday to Friday | 15.00 – 17.15 |
| Saturday and Sunday | 11.15 – 17.15 |
| | * Only open for large groups and on bank holidays |
| | * Later sessions open for groups |
| | October Bank Holiday Week |
| --- | --- |
| October Bank Holiday 25th | 11.30 – 17.15 |
| Tuesday Oct 26th | 11.15 – 17.15 |
| Saturday | 11.15 – 17.15 |
| Sunday | 11.15 – 17.15 |
| | Sessions start every 45 minutes from first session |
| | The last session listed is the final session start time |
GoQuest Junior Pricing
1hr 30 minutes GoQuest activity (approx.) including 1hr 15 minutes in the challenge zone.
€17.90 Unders 16's
€25.00 each for Adults
€22.50 Group (11+ppl)
€22.50 each for Students with ID
Online Booking:- GoQuest Junior is unique, fun and challenging, with something for everyone; what are you waiting for, see availability and – Book Now
You should arrive about 10/15 minutes before the start time of your session as there is only a short time period included for registration before the briefing.
We strongly recommend booking in advance as they can often be at capacity during busy periods or if no advance bookings in they may close before the last session.
The number of teams is set by the system (not by the customer), during Covid-19 it's 3-5 per team which means groups of 12+ will mainly be in teams of 4.
As GoQuest is a live booking system full payment is made on booking though they do take deposits based on estimated numbers for large groups.
Directions To Go Quest Junior South
By Luas
GoQuest South Carrickmines is located 3 minutes walk from Leopardstown Valley (Green) Luas stop.  Alight at Leopardstown Valley Luas station and walk south (as if Luas line on your left) and GoQuest is approx. 300 metres down on the right hand side.
By Car
From M50 Southbound
Exit at Junction 15, Take the third exit of the roundabout (to cross over the M50) and then the second exit – signposted Ballyogan.  GoQuest is 1km up on the left hand side.  There is parking to the front and rear of the building.
From M50 Northbound
Exit at junction 15, take the second exit (signposted Ballyogan) and GoQuest South is 1km up on the left hand side. There is parking to the front and rear of the building.
From City Centre
On the Stillorgan Road (N11), turn right onto Brewery Road.  At top of Brewery Road  continue straight and at roundabout (for M50) stay left onto Leopardstown Road (The Luas Line will be on your left).  GoQuest South is about 2km up on the right hand side – about 400 metres past Leopardstown Valley Luas stop
Also see Google Map top of page.