Halloween In Birr Castle Demesne 2022
Birr Castle Demesne will host a wide programme of exciting activities over the Halloween break. The Demesne is absolutely stunning this time of year with all its stunning trees in all their Autumnal glory.
Their Midterm line up takes place from Saturday the 29th of October to Saturday 05th November. It includes a special Halloween pumpkin trail, the Wild Connections Bird Watching Nature Trail, the Red Tree Trail with its stunning 65 trees in all their Autumnal colours, the Gallery Challenge and the Solar Trail.  Plenty of reasons to get wrapped up and visit. All activities are included in your general admission tickets.  General admission tickets are available online, daily activities will be allocated on a first come basis.  See www.birrcastle.com for full details.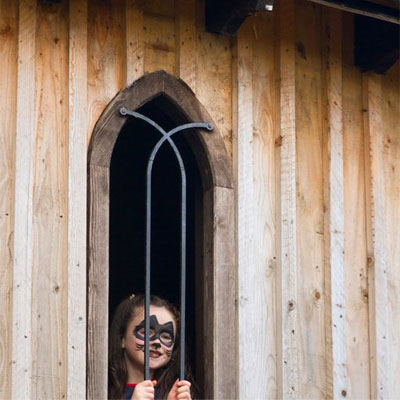 They are open daily from 09:00 to 16:30 throughout the Halloween Mid-term Break.  As well as a host of Halloween activities, families can explore the Science Centre and the Treehouse Adventure Playground.  Spend time enjoying the stunning Autumnal colours of the gardens and parkland, and marvel at the Great Telescope, once the biggest in the world.
Birr Castle Demesne is situated in the heritage town of Birr, known for its Georgian architecture, and easily accessible from all over Ireland
Spend the day and visit 120 acres of award-winning gardens with rare trees and plants, an abundance of wildlife, and scenic walks along peaceful rivers and the lake. Try Forest Bathing or explore the Red Tree Trail.
Check out the tallest treehouse in Ireland with its adventure playground, journey back in time to an era of great discoveries in the Science Centre and browse through our gift shop now stocking a variety of beautiful Irish designed gifts.
Venue:  Meet at the Visitor Centre
Classification:  Family Event  /  All Ages
Dates / Times:  Saturday 29th October 2022 to Saturday 05th November
Booking:    Pre-booking is essential this year. To ensure everyone has a safe and enjoyable evening, they will only take reservations for the first 200 children. You may book your space by contacting  05791 20336
Familyfun Tip :  Get there early