Kiltorcan Raceway Kart Circuit
Whether you're new to karting or are an experienced driver, their state of the art karts paired with their outdoor super smooth 1000 meter, all weather circuit will offer you the buzz of a lifetime.
Kiltorcan raceway all weather, floodlit circuit is situated in the central south east and is very easy to find. As well as offering a range of events for groups of 10 or more, they also provide 15 or 30 minute practice sessions for individuals or smaller groups.
They work on the Kiltorcan Karting Arrive & Drive principle and booking is not necessary. However, to avoid unnecessary waiting, we suggest that you phone the circuit prior to leaving home to so that you can be informed of the approximate waiting time.
To cater for the younger driver, Kiltorcan raceway have modified some of their karts.  These 'JUNIOR' karts are suitable for ages 12 down to about 8 years old.  They operate these karts only when it is safe to do so and it is therefore advised that you phone ahead (056-7768914 or 087-2464872) to check availability on the day in question.
They offer dedicated Adult only sessions on Saturdays and Sundays at specific times.
They have Junior Karts ages 8-12, Youth Karts 13-15 years and Adult Karts 16+ years.
They also have a 2 Drive karts where the passenger can be from the age of 5 upwards and is the perfect kart for all abilities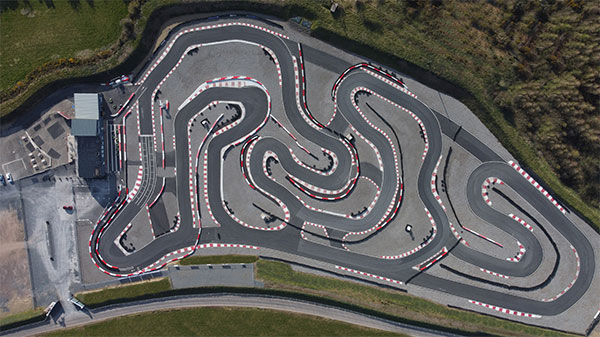 Kiltorcan Karting Admission Prices
Opening Times
Wednesday to Sunday 10.30am to 6.00pm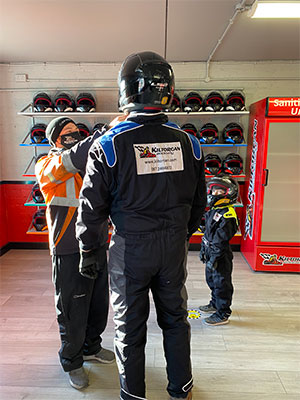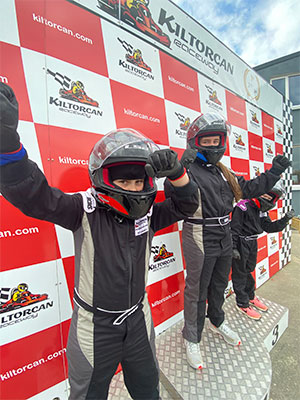 FAMILY & Open SESSIONS
Family Sessions are designed so that Junior, Youth and Adult drivers can kart at the same time on the same track.
This is ideal for Families, kids' birthdays, etc. these are Saturdays and Sundays.
Please Note: Youth drivers who have never karted before or are borderline on height and/or bend-in-knee requirements, may be put into Junior Karts, this is at the discretion of our Marshals.​
Open Sessions are Wednesday to Friday which means anyone can book. eg group of adults, families, birthdays and are on the track at the same time.