LeisureWorld Bishopstown
Pay As You Go Anytime or Purchase A Great Value Membership
At LeisureWorld Bishopstown they provide public swimming throughout the day in their Swimming Pool, Fun Pool and Learner Pool.
They have a state of the art gym with free weights, resistance equipment, cardio machinery all in a large air conditioned space.
The pool area also contains a sauna and steam room to allow you to relax and unwind.
LeisureWorld have 4 all weather 7-a-side soccer pitches with flood lighting, changing / shower facilities, secure locker rooms and lots of free parking.
The pitches can be used by players of all ages and can cater for the likes of sports clubs, company teams and local groups.
You can also secure your weekly slot by 'Block Booking' in advance. Applications forms are available from reception, contact them at 021-4346505.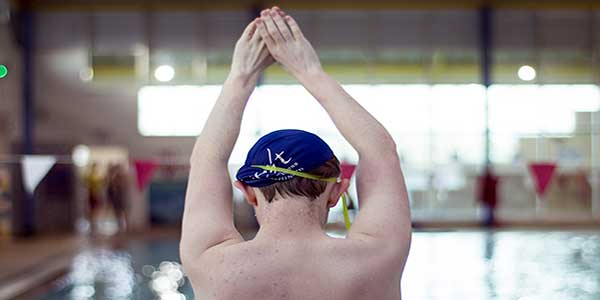 Children's Activities At LeisureWorld Bishopstown
Swimming Lessons
They offer multiple levels of swimming lessons at LeisureWorld Bishopstown. Their swimming instructors are highly qualified and offer a superb service at every level at the swimming pool in Bishopstown. LeisureWorld swimming lessons are run over 12 weeks.
Pre-assessments can be arranged by contacting reception in advance Tel. 021 4346505
Pre-assessments are FREE and take only 5 minutes but must be booked in advance
LeisureWorld Camps
What a better way to have your children enjoy kids activities than by taking part in one of the kids camps.
While your kids are on holidays at Easter, Summer and Halloween they stage fully supervised kids activity camps to keep your child entertained throughout the day.
Children ages 5-10 years are catered for.
Booking contact reception Tel. 021 4346505 for booking and information of upcoming camps
Kids Activities
A combination of the following activities will be carried out over the course of the camp:
Swimming
Water polo
Pool Inflatable
Kids Aqua Fit
Uni Hoc
Soccer
Rounder's
Basketball
Kids Fun Fit
Arts and Crafts
Kids Fancy Dress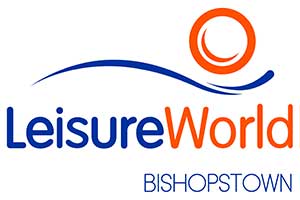 Kids Birthday Parties at LeisureWorld
Birthday Parties are designed to take stress out of the day for parents. Let the LeisureWorld party host entertain and manage the party- whilst you relax. their fully trained and experienced staff will treat your child to the "Ultimate LeisureWorld Party Experience".
Active and sporty outdoor parties which can include a wide range of team based sports such as Dodgeball, Rounders, Uni-hoc, Basketball and soccer followed by pool activities. Party bags and goodies included. With this option you have the flexibility to choose what you want with the pool and outdoor activities"
Contact reception for more information Tel. 021-4346505.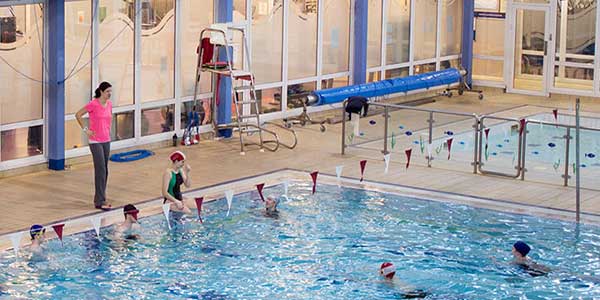 LeisureWorld Pool Activities
Family Fun Sessions
Giant pool inflatables
Every WEEKEND Saturday & Sunday day 3-5 pm, they have a 'Bouncing Castle' in the water providing fun for all the family. In the toddler pool, the little children will find balls, waddles and much more!
Special Family rate for 2 adults & 2 kids €20. Remember kids under 4 go free !!!
Contact reception for more information Tel. 021-4346505.
LeisureWorld Bishopstown Opening Times
Monday: 7.00 am – 10.00 pm
Tuesday: 7.00 am – 10.00 pm
Wednesday: 7.00 am – 10.00 pm
Thursday: 7.00 am – 10.00 pm
Friday: 7.00 am – 10.00 pm
Saturday: 9.00 am – 7.45 pm
Sunday: 9.00 am – 7.45 pm
Bank Holidays: 10.00 am – 5.45 pm