Name:
Maldron Hotel Oranmore Galway
Address:
Carrowmoneash, Oranmore, Co. Galway, Ireland H91 K7FA
Tel.:
(091) 792 244


Please mention Family Fun when booking!
Maldron Hotel Oranmore Galway
Maldron Hotel Oranmore is the  perfect spot for you and your lovely family to stay, relax and have fun in the beautiful Irish county of Galway. Don't believe us? Have a read of what they have to offer at the Maldron Hotel Oranmore. The gorgeous hotel was voted one of Ireland's Top Ten Hotels for Families on TripAdvisor for 2017, and it's not hard to see why.
Maldron Hotel Oranmore Family Friendly Deals
Find out all about Maldron Hotel Family Packages and Special Offers.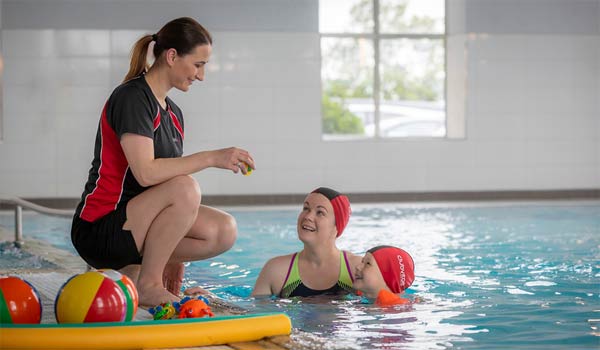 Maldron Hotel Facilities
Excitement for everyone in your clan is available, with a 20m indoor swimming pool along with dedicated Kiddie's Pool, a fully-equipped gym, a supervised Crafty Kids Club and even an outdoor playground for when the unpredictable Irish weather is in your favour.
The hotel is a whole adventure all by itself. The pool is one of the hotel's biggest draws; the heated pool, steam room, sauna and Jacuzzi ensure that anyone who visits the leisure facilities truly get a relaxing experience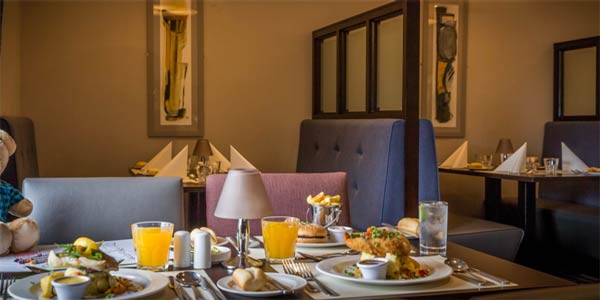 Dining at the Maldron
At the Grain & Grill Restaurant the focus is on enjoying your meal while enjoying time together as a family. The relaxed dining environment offers a delicious children's menu featuring everything from hearty homecooked roast dinners, tasty pizzas along with the old time favourites which we make in house from burgers to chicken goujons.
The dining room is set up perfectly for families with large spacious tables, high chairs available for the little ones as well as welcoming colouring packs to help entertain. So if you are looking to enjoy a stress free family meal where you can relax and enjoy some family time it is the perfect option.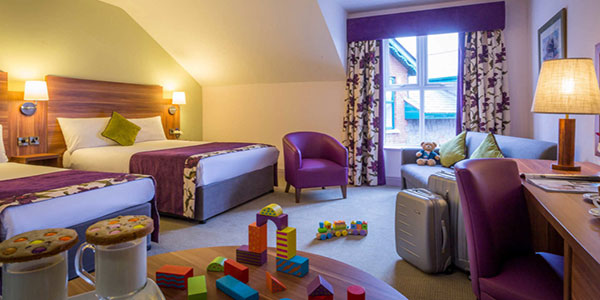 Maldron Hotel Accommodation
Mums and dads deserve some time off to sit back and relax. Luckily for those exhausted parents, the Maldron Hotel has spacious, comfortable newly refurbished family rooms for you to unwind in while the kids are running around at kids club.
The spacious contemporary rooms are available for two adults and four children, and were recently refurbished for a modern look. Once families come to stay there, they book time and time again.
Cots are also available on request, please mention this at time of booking.
Relax with the whole family together on your break away in these spacious rooms, all including satellite television and high speed Wifi to keep them entertained.
The Crafty Kids Club
The crafty kids play room is currently getting a major revamp, and will comprise of a new soft seating area for the ultimate play-time. A new library, play section with a dual oven kitchen, a wooden garage, a dolls house and a teepee create an environment which can transform the imagination of every child who stays with them.
There is even a full-size air hockey table and full-size pool table to guarantee that it will be impossible for children of any age to be plagued with boredom.
Crafty Kids Club is available to all children staying in the hotel aged between 4 – 12 years old. The Maldron want all of the children that stay with them to have a fun and memorable time! The Crafty Kids Club ensures happy memories are made with activities including arts & crafts, games and movie nights.
Activities include:
Air hockey competitions
Pool challenges
Nintendo Wii games
Arts & crafts
Play station games
Movie nights
The Crafty Kids Club runs during various stages throughout the year including July, August and school holidays like mid-term breaks and Easter breaks.
If you're looking for some fun activities outside of the hotel, rest assured, there's almost too much to do. Especially for the kids, you won't be worried about keeping them occupied.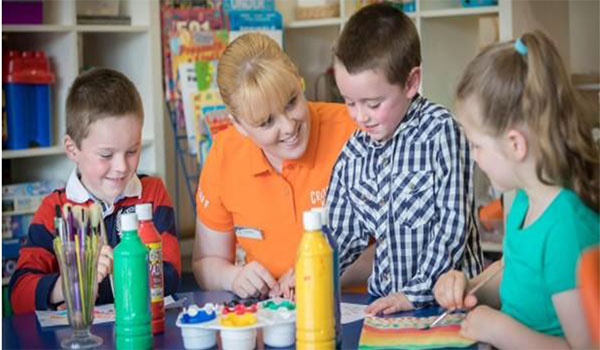 Directions to the Maldron Hotel in Galway
Driving Directions from Dublin
To get to Maldron Hotel Oranmore Galway from Dublin simply follow the M4 and M6 before taking the N18 exit at junction 19, the hotel is just 3 minutes away on the right, just after the Sweeney Oil petrol station.
Driving Directions from Shannon Airport
From Shannon Airport, follow the N19 and and M18 until junction 19, the hotel is just 3 minutes away on the right