Newbridge House and Farm
Newbridge House and Farm is Dublin's best kept secret!
A hidden gem in rural Fingal, families can step back in time and enjoy art, furniture and stories of times past, as well as an outdoor adventure on our working farm.
Newbridge House
Newbridge House, Ireland's only intact Georgian mansion and estate, is nestled among the wildflower meadows of Newbridge Demesne.
Newbridge is renowned across the world for its unique collection of Irish furniture, the Cobbe Collection of Old Master portraits and landscapes as well as family pictures, all of which can be seen on the tour. There is over 300 years of family history and all of the accompanying stories and anecdotes to be enjoyed too.
The tour guides will bring you through three centuries of Irish History; from the opulence of a Georgian house, to a Victorian family home, to rural life in the 20th century and the world of an Irish Country House today.
See the splendour of the upstairs rooms then explore the servants quarters while you imagine the hectic workload involved in running this 'big house'!
Newbridge House Opening Times
Winter (October 1st to March 31st)
Closed on Mondays
Guided house tours at 10am to 3pm from Tuesday to Sunday.
Summer (April 1st to September 30th)
Guided house tours from 10am to 4pm daily
House tours may be affected by special events at Halloween and Christmas. Please check social media for more information.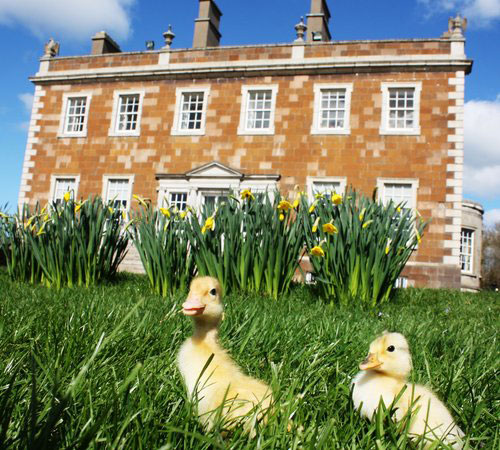 Newbridge Farm
Newbridge Farm is one of the few examples of a traditional working farm. The farm is home to a vast array of animals ranging from the Shetland and Connemara ponies of the paddock, to the piglets, goats and chickens of the farmyard.
Join Kevin the Kid and his farmyard friends on the brand new Farmyard Discovery Trail! Pick up an interactive booklet at the Admissions Desk and use it to navigate your way around the farmyard and paddocks, completing challenges and learning lots on the way. Don't forget to visit the 'Mooternity Ward' to meet the latest new arrivals to the farm!
Take a break to enjoy your lunch and have some fun at Penny's Picnic and Play Area before meandering through the Walled Garden and orchard.
The team on Newbridge Farm are very committed  to the highest standards of animal welfare and to the protection of many traditional and rare breeds. This is one of the few working farms left where children can see animals reared in an environment where they can move about freely and express normal patterns of behaviour. The Newbridge team are proud to promote compassionate farming methods, respect for all animals and sustainable biodiversity.
Newbridge Farm Opening Times
Winter (October 1st to March 31st)
Closed on Mondays
Open from 9.30am with last entry at 3.30pm.
Summer (April 1st to September 30th)
​Open from 9.30am daily with last entry at 5pm.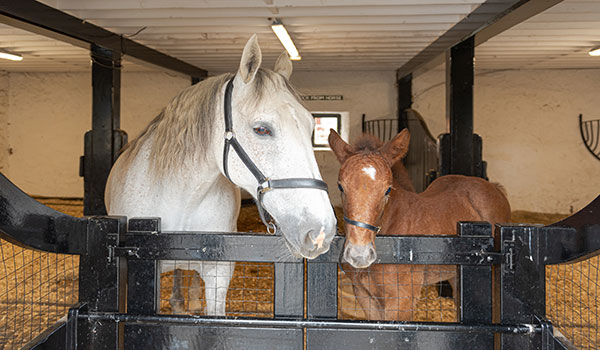 Newbridge House and Farm School Tour Package
Newbridge House and Farm offer a number of fun-filled educational days out for primary schools.
They also offer a special half-day experience for pre-school groups, including a live grooming experience with the Newbridge Farm horses, fun classroom activities and a visit to the farm.
Over 300 years old, the Georgian mansion is full of secrets and stories which the dedicated tour guides are waiting to share with your class, while the traditional farm – home to pigs, goats, ducks, horses, donkeys, chicks and much more – features a brand new Farm Discovery Trail which we are excited to share with young visitors.
Engaging for a wide variety of age groups, our school tours include:
Free entry for one teacher per class
​Ample free coach parking on-site
Lunch and snack breaks on open parkland
Free-play time at the on-site playground
One-hour lunch break
Straightforward bookings with our dedicated reservations team
Visit their website for more information or contact the Reservations Team on 061 711 222.