Prince August Toy Soldier Factory
Visit Ireland's and Europe's Only Toy Soldier Factory!
The Toy Soldier Factory is one of Ireland's best hidden attractions. A family owned business it has been established in Ireland since 1976. Located in the beautiful little village of Kilnamartyra, half way between Killarney town and Cork City on the main N22 road only a short distance from Macroom town. A family fun day out trip to the newly renovated visitor center is both an educational and fun experience..
The Toy Soldier Factory welcomes you into the factory where you will see miniatures being cast in the traditional manner, the same way they have been since the 17th century and it even gives you the opportunity to cast your very own toy soldier with live casting demonstrations every half an hour.
Learn in short about the history of the 'Prince August' brand. There's no fake machinery or actors – it's a real working factory, with real workers and real processes. Watch closely as a Tin Soldier is cast right before your eyes. See the mould maker making the moulds, watch in amazement at the skilled painters painting the figures.
It attracts thousands of tourists every year and it is easy to see why, with the friendly atmosphere, creative opportunities, gift shop and visitor centre.
You and your family are welcome to visit the factory Free of charge but if you would like to book a special tour for groups or workshops the Toy Soldier Factory are happy to oblige upon request.
Family Fun Tip:- A group photo can be taken by the wonderful mural on the outside of the building at the end of the day for everyone to remember their trip to the Prince August Toy Soldier Factory.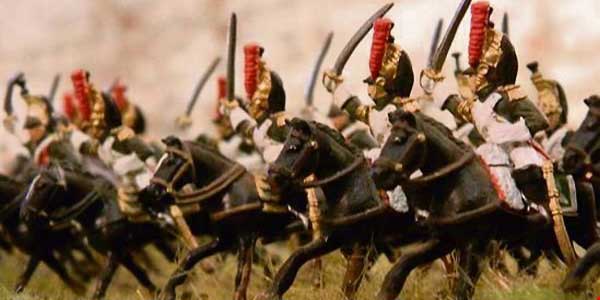 The NEW Battle of Waterloo Exhibition
Step through the doors into a world of historical combat and witness the jaw dropping, show room filling, Battle of Waterloo Exhibition? A conquest of sorts in regards to man VS moulds! A visit to the exhibit of the famous Battle of Waterloo is a must. It depicts the historic and monumental battle of Waterloo, displaying the thousands of men and their cavalry in fine detail during the courageous battle. The huge Diorama totaling 26 x 13 feet (8×4 Metres) in size, houses 15,000 hand cast and all hand painted Prince August Model Soldiers by Andre Rudolph from Germany. It took Andre eight passionate years to cast, paint and complete his creation.
Toy Soldier Workshop
Every figure in the Toy Soldier Factory is made and decorated from scratch by the talented employees at the factory. As they are all highly skilled they have the essential qualities for bringing out and developing the creativity in children. Everyone will learn and have an enjoyable experience at the same time at the Toy Soldier Workshops.
These workshops are hugely popular with both adults and children alike. The workshops allow you to create and paint your very own figure from a Toy soldiers, fantastic fairies, Elves, seasonal ornaments; eggciting Easter bunnies or cockerels, cheerful Christmas decorations or maybe a spooky Halloween ornament.
Come tap into your inner Picasso and unleashing a world of creativity you may not have known you had!
Step into your wildest dreams by creating your very own magical fairy and fairy door or why not bring to life your own elf reward friend because you're never lonely with your very own fairy or elf around!
What can you create at the Toy Soldier Factory?
Soldiers from different countries and times can be chosen to stimulate
historical interest like Irish Wild Geese period (17th Century).
Keepsake fairies, ballerina & cute hearts,
Paint and Decorate Fairy & Fairy Door workshop.
Christmas decorations & teddy bears,
Halloween Workshops
Gifts for Mum, Dad, teachers, weddings, Easter and more.
Personalised fridge magnets
Painting miniatures is ideal for children age 7 & upwards.
Choose from a 40 min to 60 min workshop
Workshop Price: from €8
Booking Online:- You can book on line here through our booking link directly Toy Soldier Workshop
Save 10% when booking on-line.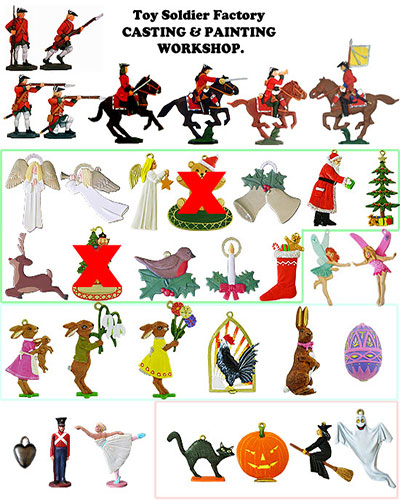 Toy Soldier Factory School Tours
Looking to stimulating the depths of your student's imaginations while broadening both their creative and historical intellect? Is your class up for the challenge? This is not just a hands on experience but an educationally stimulating adventure!
The Toy Soldier Factory offers school tours that combine fun and education with a difference all in one location! Where fantasy becomes reality. One of Ireland's best-hidden secrets is right on your doorstep. Remember they are the only Toy Soldier Factory in Europe so it's a trip that they will always treasure forever.
They cater for both primary schools age 9+, all secondary schools and various university courses in order to create an individual experience for your students that they will rave about for weeks after.  Choose from a range of their school tour packages to best suit your students!
These tours give a first hand learning experience that includes visual and tactile methods. A student is asked to take part in all the manufacturing processes, vulcanizing, metal spin casting, moulding, blister packing and labelling the Toy Soldier figurines.
There is also the option of workshops where students can tap into their creative side by choosing a single figure each from the broad range to paint themselves with the help of the experienced staff on hand.
Expand the teaching methods of your curriculum in many subjects by planning a visit.
All school tours must be booked in advance, there is free parking available and teachers are admitted free with their class.
For More information for Primary school tours
For More information for Secondary school tours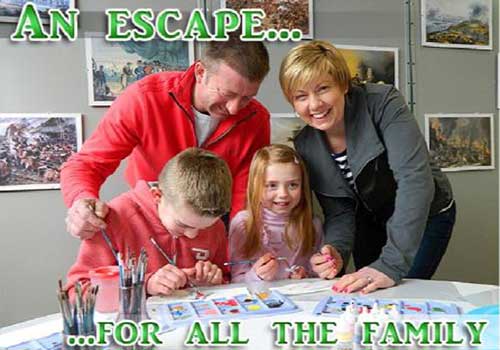 Kids Birthday Parties at Toy Soldier Factory
The Toy Soldier Factory has something different to offer you for a kids Birthday Party! A party experience with a difference that they will talk about for ever.
Make it, paint it & Take it Home. Unleash their creative spirit and let the party begin!!
Cost: €10 per child.
Birthday boy/girl is FREE if you have 10 or more at the party.
With so many different options for you to Make & Paint, you could come back year-after-year and have a unique party every time!
How does it work?
When you arrive at the factory your party guests are greeted by their experienced and friendly staff.
The party group is given a demonstration on how to cast a figure and a little brief history of the factory. Then each child will choose from the range of themed moulds i.e. toy soldier, cavalry, ballerina, fairy etc., with the help and supervision of one of the staff they will then individually cast their own figure. Once the whole group has completed making their figure they are taken to the creative area to start painting their masterpiece. Once they finished painting they can take their piece home.
Family Fun Tip:- The creative painting area is not supervised by the staff so it's advisable that one or more adults accompany the party guests at all times.

Toy Soldier Factory For Groups
Why not enjoy a creative day out with your best friends, group or team.
The Toy Soldier Factory offers groups a combination of fun and hands on experience with a difference all in one location! Where fantasy becomes reality and creativity sparks in everyone, it just takes the right setting to make it happen. Visit the Toy Soldier Factory in Cork today to make your fantasy a reality!
One of Ireland's best-hidden secrets is right on your doorstep
Toy Soldier Gift Shop
You can meet some famous Irish soldiers and historical figures in the gift shop such as the brilliant Michael Collins, Brian Boru, Cúchulainn and Saint Patrick, our patron saint. Here you can also purchase a home casting kit to create your own miniature army, ballet show etc.
The Toy Soldier Factory Gift Shop is stocked full of quality Irish crafts, produced in Ireland by skilled artists. There are Genesis statues, Mullingar Pewter, Jewellery, Pottery and Glassware
Admission To The Toy Soldier Factory
The Admission is Free!!
Opening Hours
Monday – Friday: 9.00am – 5.00pm
Saturday, Sunday and Bank Holidays 10.00am – 5.00pm
Prince August Toy Soldier Factory Directions
The Toy soldier factory is is situated in the beautiful little village of Kilnamartyra, half way between Killarney town and Cork City on the main N22 road only a short distance from Macroom town.