Address:
Quinsborough Road, Bray, Co Wicklow
Tel.:
01 286 4455


Please mention Family Fun when booking!
Bray Bowl Special
"ALL INCLUSIVE" & "BYOB" deals.
Both deals are entrance fee events. Pay €12 per person at the front door and once the wristband is on; Bowling is FREE. Quasar is FREE, Pool is FREE and last but not least the Retro Video Arcades are FREE. (for their Byob events it's Table Tennis instead of Quasar). The Retro Arcades are now located in the brand new Retro Arcade section. They have driving games, gun games, an air hockey table, motor-bike game, dance machine, multi game arcades and even the Fussball table is free to play. Just press the button and the game starts for you.
€12 entry with FREE & UNLIMITED games of Quasar Laser Tag, Tenpin Bowling & Pool. On top of that, all their video games, from the driving games, gun games, air hockey, table soccer, basketball machines, dance machines and retro games are completely FREE to play too! Stay as long as you want within the hours mentioned below.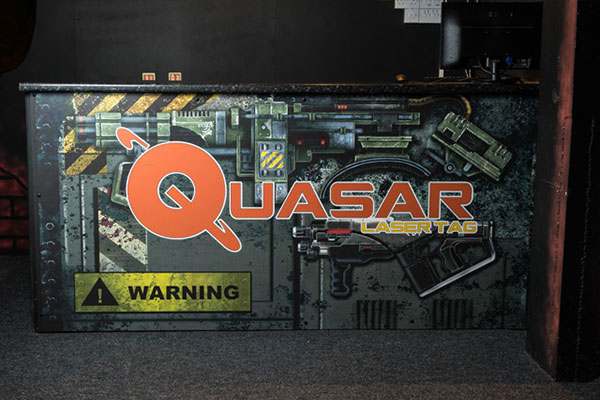 Bray Bowl Weekly Special Times
Weekly "All Inclusive" deals (All ages welcome)
Wednesday's 5pm to 10pm
Friday's 4pm to 9pm
Saturday's 11am to 3pm
Sunday's 11am to 3pm
Weekly "Byob" deals (over 18's) 
Friday's 9pm to midnight
Saturday's 8pm to midnight
Family Fun Tip:- If you want to have your own All Inclusive/BYOB deal outside of the hours mentioned above. Again it's €12 per person based on a minimum of 30 attending. A maximum stay of 3 hours with all the activities mentioned above.
Bray Bowl Entertainment……..Indoor activity like no other!
Please mention Familyfun.ie when Booking