The Zone Extreme Activity Centre
The Zone Extreme Activity Centre in Navan, Co. Meath  provides 30,000sq.ft of fun over 2 floors! Bursting with activities for you and your family to enjoy! With an Indoor Karting Track, a dedicated Archery Centre and a wide range of other activities, you know when you're in THE ZONE!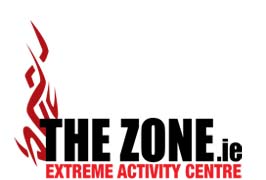 All the activities are indoors so there is no need to worry about the weather!
Dedicated to the providing a fun and safe experience, the karting tracks and other activities are vigilantly managed and maintained to ensure a secure exhilarating experience.
The Zone is suitable for kids from the age of 7 years up to 107 so it's a perfect venue for all the family
Family Fun Tip:- Kids can kart at The Zone from the Age of 7!
Activities at The Zone
At the Zone they have plenty of activities for you to choose from:
Karting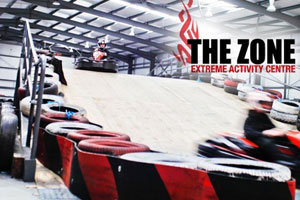 Karting – Senior Races including Arrive & Drives, Grand Prix, Zone Race & Endurance Formats!
Karting – Junior Races (ages 7+ or 4ft 1″ in height) including Arrive & Drives and Plenty of Birthday Party Options!
Laser Tag Paintballing 
All the fun of real Paintball, using the same guns, the same loud bang, the same gear but without the pinch of being hit by a Paintball!
Great for all the family, birthdays and kids over 8 years of age
Lazer Maze 
Weave, Hop, Jump or Tumble your way through this Lazer Maze Experience! Can you do it within 30 seconds without breaking any beams? Accumulate points by making no mistakes and getting out in the fastest time possible.
Ideal for al the family or adult and kid groups alike!
Laser Clay Pigeon Shooting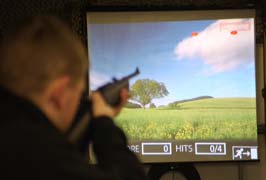 Almost like the real thing test your aim and skill by shooting from modified shot guns at clays! This is our only outdoor activity. Laser Clay is challenging and super to do with some friends or on a corporate day out as up to 5 can shoot at a time! Its also super value at only €12!
Shooting Simulator
Interactive Video game with shot guns where you have a choice of many games to choose from and again a great one for all the family. €4 for a few games of this is super value!
Parties at The Zone
They can create an extra special day for birthdays and can make a package to suit your budget.
Opening Times
Monday -10.00 am- 6.00 pm
Tuesday, Thursday – 10.00 am- 8.00 pm
Friday – Sunday – 10.00 am- 8.00 pm
Admission Prices
Prices for activities start at €3 and prices for Karting start at €15!
School Tours
We can cater for school tours of up to 120 children at a time!
Camps at The Zone
Karting Camps / Multi-Activity
Fun filled Karting Camps at the Zone  have been a great success and the kids just love them!
Camps vary but generally run for 1 day and kids get to try out all activities, Karting, Laser Tag Paintball, Archery and Lazer Maze!!! Food is optional @€5pp extra.
Directions to The Zone Extreme Activity Centre in Navan, Co. Meath
Off the M3 take the Navan North Exit, follow the signs for Navan, on the Andy Connolly Roundabout take the 4th exit and head into Mullaghboy Ind Estate. At stop sign take a right and you will see the Zone on your left!