Virtual Reality World
Irelands Largest Virtual Reality Entertainment Centre 
A new Virtual Reality gaming arcade is opened in Galway. Virtual Reality World is located in the Liosban Business Park and provides a fun place for people of all ages, interests and skill levels.
If you're looking for something a little more exciting, they would love to welcome you into their virtual world!
Virtual Reality World take the classic arcade to a whole new level. Offering the latest in Virtual Reality entertainment technology to make your experience unforgettable.
Virtual reality gaming is exciting for all ages whether you are 8 or 94. All the games are highly immersive and interactive.  The HTC Vive headset brings a whole new world to life right in front of you.
Your time in Virtual Reality World will be fully guided with expert advice and tips from their highly trained instructors. The experiences you can have are endless.
Come play games, compete & have an amazing time
Virtual Reality World is suitable for ages 8+ and they can tailor packages to suit.
Virtual Reality World For Your Birthday
Kids absolutely love Virtual Reality. They offer the latest in VR technology to make your kids event unforgettable. Perfect for birthdays, confirmations and celebrations. They have VR experiences suitable for kids aged 8 years +.
Pizza's Party
Including pizzas of your choice, drinks & party bags and half hour in their lounge area, you can bring a cake if you wish (total party duration 1.5hrs)
8 children min to max of 16 children €25 per child for 1 hour shared game play (Minimum booking of 8 children per party is required)
For groups of less than 8 please see their regular booking options, (catering not available)
Deposit: €50 is required to secure this booking which can be paid online, the balance can be paid on the day
Just add the amount of children to the basket and checkout
Please note final numbers will be charged for food regardless of attendance.
For free printable birthday party invitation templates just email [email protected]
Virtual Reality World Facilities
Virtual reality gaming places the player in the centre of the action, so they are fully immersed in the game and able to interact in ways that we could only imagine in the past.
Virtual Reality World offer custom-built virtual reality booths, Irelands First Katwalkers, VR Racing Cars and the Amazing VR Escape Room which are all kitted out with the latest technology. Gamers can travel to exotic climates, drive fully simulated Racing cars, fight zombies, test their adrenaline with heart-pounding horror games, or enjoy family friendly multiplayer experiences.
Library of 50+ VR games & experiences
Suitable for people 8 Years +
Wheelchair & disability friendly
8 Freestyle gaming pods
3 VR Motion Car Simulators
Ireland's first KAT VR omni-directional treadmills
Multiplayer VR Escape Room
HTC Vive headsets
State of the art Gaming PC's
Single player/groups welcome
Multiplayer games
5 min drive from Galway City Centre
Ample free car parking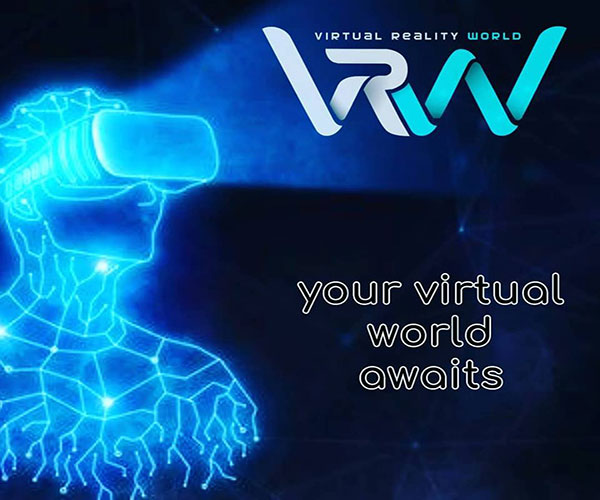 Virtual Reality World School Group's
At Virtual Reality World you'll relive old experiences as if it were your first time, and they will take you to worlds you never would have imagined. There's so much potential for bringing the curriculum to life using virtual and augmented reality experiences, from visiting far-flung corners of the world to holding the human heart in your hands. Develop teamwork & leadership skills, as well as improve the communication, trust, confidence, and group dynamics among your peers and colleagues. Work together and strategize a path to victory!
To tailor a package to your specific outcomes please contact the team and let them know how they can help.
Family Fun Tips:
You must be age 8 or older to play. Children 13 and under require one adult (18 or older) to accompany them. Some experiences require physical movements. No outside food or drinks are permitted at VRW due to highly sophisticated electronics and regulations. There is no storage available onsite.
Coming light and freely moving around the space is the best way to experience VR World.
Virtual Reality World Opening Times
Mon – Booking Only
Tuesday- Booking Only
Wednesday – Booking Only
Thursday 2:00 pm – 9.00 pm
Friday 2:00 pm – 9:00 pm
Saturday 11:00 am – 9:00 pm
Sunday 11:00 am – 9:00 pm
Virtual Reality World is Suitable For:
Kids Parties
Stag & Hen Parties
Corporate Group's
Social Club Nights
School Group's
Private Events
Celebrations
Date Nights
Tournaments