Wicklow Bowl and KidZone
Wicklow Bowl and Kidzone is a family run Bowling and Entertainment Centre located on the way into Wicklow Town from Dublin.  They offer you all sorts of indoor entertainment all under one roof. They are located within walking distance of Wicklow town with ample parking. At Wicklow Bowl, the ground floor comprises of 12 Lanes for Ten Pin Bowling, traditional and American pool tables, simulators, air hockey and arcade games.
The state of the art bowling lanes are fully accessible for wheelchairs and are fitted with side rails to ensure the best chance of a STRIKE every time.
Wicklow Bowl have friendly staff who are happy to advise and assist you, whether you come for the ten-pin bowling or the thrill of the arcade games. Wicklow Bowl & KidZone is wheelchair friendly.
Wicklow Bowling
At Wicklow Bowl they have 12 bowling lanes that have fully computerised scoring and also glow in the dark. They have lightweight kids bowling balls and ball slides and all lanes have automated bumpers for the kids. At Wicklow Bowl they do not recommend children under the age of 7 bowl and all children must be helped by parent/guardian when lifting the bowling ball.
Wicklow Bowl is open 7 days a week and you can enjoy
12 lanes of state-of-the-art
Qubica/AMF equipment
Luxury Seating
Glow-in-the-dark lighting
Automated Bummpers on each lane
Computerised Scoring
Wicklow Bowl Opening Times
Tuesday & Wednesday: 12 noon to 6pm
Thursday: 12 noon to 8pm
Friday: 12 noon to 10pm
Saturday: 11am to 10pm
Sunday: 11am – 9pm
OPENING HOURS VARY DURING SCHOOL HOLIDAYS, MID-TERM ETC, CHECK THE WEBSITE FOR DETAILS
Bowling Prices (per hour/per lane)
Tuesday – Friday: €20.00 per lane per hour up to 6pm & €25.00 per lane after 6pm
Saturday, Sunday and Bank Holidays: €25.00 per lane per hour All Day
Single game of bowling anytime €5.00 per person per game.
KidZone At Wicklow Bowl
KidZone is Wicklow Town's first indoor adventure play area for children under 12 years with a 15,000 sq ft indoor play area. With 3 separate areas for Under 2's, 2 to 4 year olds and 5 to 12 year olds, they also have two mini football pitches, Formula 1 racing cars* and Bumper Boats* (* separate charge €2.00 per car/boat).
The three tier play area with slides, chutes, tubes and more is designed to encourage use of both large and small muscles as well as independent activities and social interaction which are of great benefit to children.
Toddler area for under 4's
2 levels of play frame
2 lane Astra Slide
Mini Soccer pitch
Ball pool
Swings
Obstacle Course
And for the more adventurous 5 – 12 years the huge play frame consisting of:
3 levels of play frame,
3 lane astra slides,
2 tube slides,
a freefall slide,
Ball pools with giant steps,
Mini soccer pitch
Rollers,
Viewing globes,
Spooky Area,
Bridges,
Obstacle course,
To name just some of the 50 different activities built into their play frame.
Kidzone Opening Time
Tuesday, Thursday & Fridays open at 10am – 6pm
Wednesday: 12 noon – 6pm
Saturday & Sunday: 11am – 6pm
KidZone Prices
1 to 3 years: €5.00
4 to 12 years: €7.00
4 or more children any age: €6 each for 90 minutes.
Babies under 1 year go FREE
OPENING HOURS VARY DURING SCHOOL HOLIDAYS, MID-TERM ETC, CHECK THE WEBSITE FOR DETAILS
The Coffee Dock is open to serve you a selection of teas, delicious Bewleys coffee, sandwiches, wraps, scones & other sweet treats as well as a full hot food menu which includes pizza, chips, sausages & burgers as well as a weekly special.
Wicklow Bowl Arcade Activities
12 bowling lanes
Kidzone play area
All the latest Virtual Car and Gun Games
Video Games & Simulators
Pool tables
Air Hockey Table
Street Basketball Games
The Arcade at Wicklow Bowl is open
Tuesday & Wednesday 12 noon to 6 pm
Thursdays 12 noon – 8 pm
Fridays, Saturday, Sunday & Bank Holidays 11 am to 10 pm
Wicklow Bowl Childrens Birthday Parties
Why not have your Child's Birthday Party at Wicklow Bowl?
Children's Parties @ KidZone
Choose a basic or premium party with midweek prices starting from just €9.95 per person. All parties include 90minutes play, food, drink & your own private party room!
Mixed package to include bowling is also available. (1 hour of play followed by 30 minutes of bowling)
Bowling & Pizza Parties
Parties are €10.95 Tuesday to Thursday and €11.95 Friday, Sat, Sunday & Bank Holidays
Includes 1 Hour Bowling, jugs of squash during Bowling and complimentary tea or coffee for parents of the Birthday child.
2 Slices of Pizza and drink of squash served at our Party Tables.
T&Cs and minimum numbers apply for all parties
To book your Party call 0404 65222  or email – [email protected]
Events At Wicklow Bowl and KidZone
BYOB Bowling – First Friday of the month.
Bring Your Own Beer and enjoy 3 hours of unlimited bowling, pool & arcade games for just €10 per person. 9pm – Midnight
KidZ Disco – last Friday of the month
In house DJ playing the tunes you want. Access to the frame to spread the fun even further. €8 entry includes FREE Slushee. Suitable for 8 – 12 Year Olds 8pm-10pm and is fully supervised.
Parent & Toddler Mornings –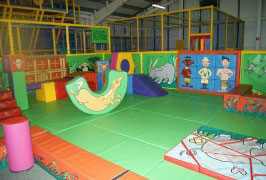 Every Tuesday, Thursday & Friday Morning during school term
A great place to meet other parents and have a chat while the children play
Entry includes 2 Hours play 7 and a tea or coffee and toast for the parent or minder
€5 entry 10 am – 12 Noon
Group Rates for School Tours, Clubs, Summer Projects etc
Just give them a call and they will be happy to tailor a package to suit your group's needs.
Choose from one activity (KidZone or bowling) or a combination of both.
Pizza, mixed platters or sandwiches can also be included in your package.
Midweek & Weekend rates available
To book your Group call 0404 65222  or email – [email protected]