Address:
Ballymanus Lower Glenealy Co. Wicklow
All the Fun Party Equipment Hire and Supplies
"Laughter, fun and lots of treats"
All the Fun emerged a decade ago and has been giggling along nicely over the years. They have hundreds of happy customers whose weddings, christenings, corporate events they were involved in and many happy little children and big kids alike who parties they installed the fun into. They have learnt a lot over those years about fun.
Two things in particular: Life is too short to be serious all the time and it is the simple things in life that are the best.
They also learnt that they are better at the fun thing than the sensible thing, so welcome to All the Fun!
All the Fun Services
All the Fun caters for all types of parties and events such as: Kids Parties, Birthdays, Confirmation and Communion celebrations.
Big Kid Parties: 21st, 30ths, 40ths, Corporate themed fun days and Christmas parties, Weddings and Anniversaries Celebrations, Baby showers and Christenings.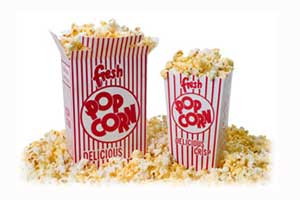 All the Fun offer a full concession machine hire service, personalised candy table displays, party and wedding favours along with bespoke reception displays.
In addition all their hire services, they also can include a trained and uniformed operator upon request. Advance notice of between 2 – 4 weeks is required for this and is subject to availability.
For price information please contact them Tel. 353 40444521
All the Fun Party Equipment Hire
Their main Party Hire machines are the candyfloss machines, popcorn machines and slushies. These machines can be hired with or without operators and they provide all supplies for each.
For price information please contact them
Candyfloss Machines
Choose from Blue raspberry, Pink vanilla, Purple grape, Leapin lime, Orange, Strawberry, Cherry berry, Yellow, Green apple & Bubble gum!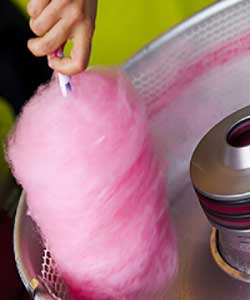 You can rent the machine and all the supplies and do it yourself or book one of their trained and uniformed operators.
All hire prices includes candyfloss cones, floss sugar, candyfloss machine hire and safety bubble.
Packages available depending on party size.
Delivery and operators are extra.
Popcorn Machines
Life's too short not to eat popcorn.
Again, choose to hire one of All the Fun popcorn warmers and take in the smell of fresh popcorn or hire one of their staff to make your popcorn for you from one of their poppers.
Hire packages includes popcorn warmer machine, pre popped popcorn and cartons.
Delivery and operators are extra.
Drinks Cabinet and Slushies
Ideal accompaniment for a children's party or drinks reception.
Cool it down with world famous twin and triple head slushies. Ideal for children's parties, outdoor and themed events.
Standard flavours available: Cola, Blue, Raspberry, Lime, Orange, Pineapple, Blueberry, Mango, Strawberry, Tropical, Lemon, Watermelon, Grape and Bubblegum.
Kiddies Themed Party Boxes
All the Fun also provides unique kiddies themed party boxes. Taking the hassle of buying all the bits separately, this bespoke themed party boxes will contain everything you need including goodie bags, party hats, plates and decorations.
Party Boxes are the most popular and common part of any party now a days, All the Fun try to give you lots of options to suit your needs and match your budget. Boxes are custom made and can be changed to match exactly what you want.
Party Fruit Displays
Party Fruit Displays – what a fun party idea!