Dates:
From Friday, 23rd of June 2017 to Sunday, 25th of June 2017
Venue:
Body & Soul Festival
Address:
Ballinlough Castle; Co. Westmeath
Body & Soul Festival is a Family Friendly Festival
Body & Soul Festival is an arts and music Family Friendly Festival where like-minded people come together for three days on the grounds of Ballinlough Castle in Co. Westmeath to explore and discover new music, interact with visual and performance art outside a traditional setting, and celebrate life in all its shapes and colors.
Body & Soul Festival appeals to both fans of electronic music as to nature lovers, to families with young kids as to the 30 somethings that like the finer things in life, to foodies as to folkies, funksters as to late night revellers.
There is something at Body & Soul for everyone.
In addition to an extensive programme for children, the family camping area will be transformed into a sanctuary for sleepy little ones. In the morning there will be creative workshops, yoga and wonderful surprises while as the sun sets, the tent will re-open for hot water bottles and story-telling sessions. The family campsite will have dedicated toilets, dedicated security and a Family HQ Info point, in very close proximity to a water supply, hot showers and family friendly traders.
Behind the Walled Gardens the little ones follow magical pathways to an enchanted world where birds always sing and fairies and forest-folk play.  Body & Soul will unveil a world of new sights, sounds and stories to feed the imaginations of your very own 'Soul Kids'. With a special emphasis this year on the magical experience of being immersed in and reconnected to nature.
Booking Online:- You can book online here through our booking link directly to the Body & Soul Festival ticket sales.
"Those who don't believe in magic will never find it"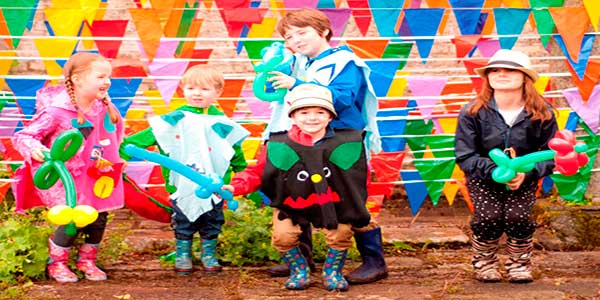 Soul Kids at Body & Soul Festival
Soul Kids at Body & Soul' is a celebration of creativity, music, play and the magic of nature, where children can be free in a world with no schedules or routines, with spectacular acts,performances and creative workshops and adventures in the forest, lakeside, walled gardens and hidden pathways of Ballinlough Estate.
Body & Soul Festival is great fun and a wonderful experience for children.
Soul Kids Activities
Creating a world of wonder and exploration for children in a festival environment, Body&Soul's labyrinth of entertainment and excitement contains a jam-packed programme of workshops, trails, performances and 'potterings' – all presented as Soul Kids. The playground for children presents woodland wondering, a dedicated family campsite with its own morning and evening entertainment and private a mini festival for tiny tots in the Walled Gardens. Set your kids free, with no schedules, routines or rules and only new adventures and family memories to be made.
Highlights include:
Eco-Unesco Nature Trails
Earth Force Education
Funky Feet Dance
Soul Kids Disco with DJ Will Softly
Groovers & Shakers Music Makers (Family Campsite)
Your Mans Puppets with 'The Salmon of Wisdom'
Hooperellaz Hula-hooping Extravaganza – Hoop Hoop Hurrah
Kids Art World at the Family Campsite
Magical Superhero Capes with The Bossi Tribe
Busy Beadz Jewellery
Bucky's Circus Skills
The Fairy Face Painters
Giant Bubbles
Family Fun Yoga with Tanja
IPSY MAKES Crafts
Laughter Yoga
PETIT PARTIES FACE PAINTERS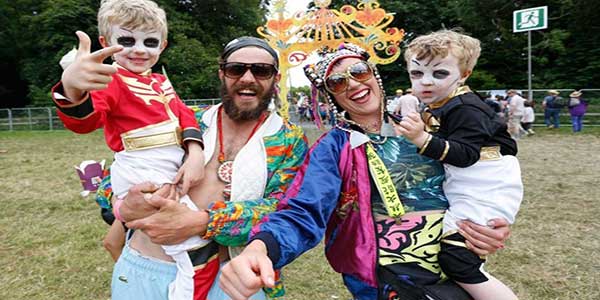 Camping With The Kids
As well as a jam packed schedule of fun and fascination, the family camping area is purposely designed to meet the special needs of our little ones, making sure the family is Festival Fit! The morning rise in family camping includes yoga, art workshops and face painters while the evening setting will have them off to sleep in no time with storytelling, yoga and hot water bottle filling. For the practical family needs, hot and cold running water is available, there is an information reception area, assistance is given with pitching up tents as well as having a dedicated breast feeding and baby changing area. This year the family camping site will also host the "Groovers & Shakers" caravan providing the young 'uns with melodic workshops with traditional Irish music instruments or they can climb to their hearts content exploring the medieval wooden castle.