Jack and The Bean Stalk Panto at Cork Opera House 2023
A GIANT Panto is making its way to Cork Opera House in 2023!
Full of fe-fi-fo-FUN, join Jack, Nanny Nellie and a host of lovable companions in a spectacular show packed with amazing colour, spellbinding costumes, music, breath-taking dance, and a tonne of belly laughs! The same Panto 'dream team' who brought you the magnificent and magical Sleeping Beauty in 2022 return to cast their magic over the Cork Opera House stage once again from December 2023, all the way through to January 21, 2024!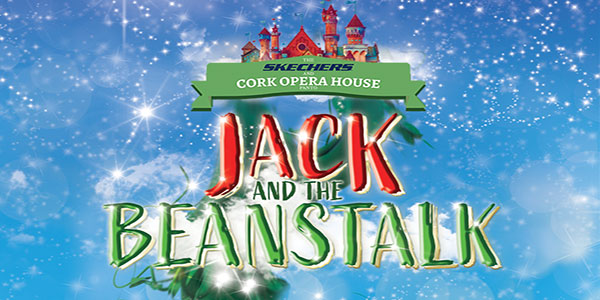 Jack and the Beanstalk promises to be our most joyous Panto experience yet – oh yes it does! So don't miss out, tickets for the Cork Opera House Panto always fly out the door! Don't delay and book seats to your favourite Panto now!
This is the Panto you've bean waiting for!
For more information, visit Cork Opera House
So, set your alarm clocks for yet another high-octane rollercoaster ride, everyone knows the festive season isn't complete without a visit to see the Cork Opera House Christmas Panto!
Cork Opera House Panto Information
Venue:- Cork Opera House, Cork City
Classifion :-  Christmas Pantomime  /   All the Family
Date:- 29th November – 21st January 2024
Various Times.
Duration: Approximately 2 hours
Booking Online:– You can book online now here through our booking link directly to the Cork Opera House Panto Ticket Sale