Dates:
From Friday, 30th of November 2018 to Saturday, 22nd of December 2018
Venue:
Rathmore Country House & Holiday Village
Address:
Rathmore, Ashford, Co. Wicklow,
Tel.:
+353 (0)4040181


Please mention Family Fun when booking!
The Christmas Kingdom
The Christmas Kingdom a wonderful winter adventure filled with all the magic and sparkle of the festive season at Rathmore. Not only does your experience include a chance to meet Santa, you'll also visit Mrs Claus in her kitchen and help her make and decorate Christmas cookies. Write your letter to Santa, visit the animals and friends, Meet Santa and get a gift and be sure to stop into their Christmas market for lovely treats, goodies and loads more.
The Christmas Kingdom aim is to make this experience a family event which is memorable experience.
Come to The Christmas Kingdom at Rathmore and have a Christmas treat that your children will never forget.
The Christmas Kingdom Christmas Experience
Enchanted Forest
Arriving to The Christmas Kingdom at Rathmore's your experience will begin by stepping through the enchanted forest to enter the Magic that is The Christmas Kingdom at Rathmore's to watch the excitement unfold as you follow the lit up tunnel to Santa farm, and visit his Rudolph and friends.
Santa's Sorting Office
The journey continues to Santa's sorting office, here you will see the elves helping Santa sort through letters for his naughty or nice list. Check and see if you names on the board.
Mrs. Claus's Kitchen
Moving along to Santa house where you join Mrs Claus at her cosy kitchen in making Christmas cookies and decorating them with the elves. After finishing your cookie creation it's time to warm up with a yummy hot chocolate or refreshment of your choice and mum and dad have a glass of mulled wine and mince pie while Ms Claus and the elves tell Christmas tales.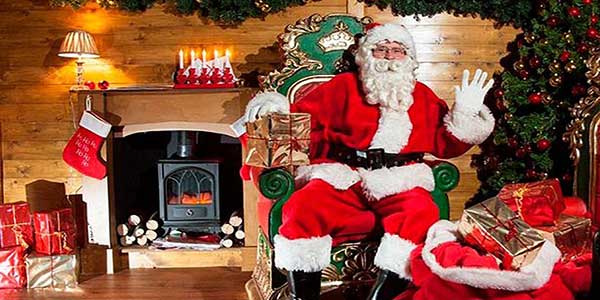 Through Santa's Wardrobe to the Polar Dome
Step through Santa's Wardrobe and into the Polar Dome where the excited elves await to help you get crafty for Christmas. Let your creativity flow with our arts and crafts or write a Christmas letter for all your wishes!
Santa's Grotto
Lastly, have your name checked off the 'Naughty or Nice' list by the Chief Elf, then journey on wards to meet Father Christmas and get your photo! (additional fee)
Elf Workshop
After your visit with Father Christmas you can walk through into the toy shop where the elves have been hard at work.
Make Your Christmas Wish List
Don't forget to make a Christmas Wish to hang on the Magical Wishing Tree!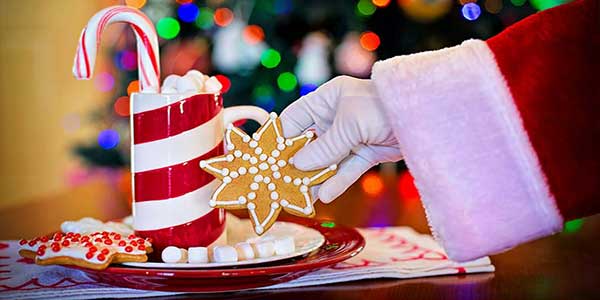 The Christmas Kingdom Event Information
Venue:–  Rathmore Country House & Holiday Village, Ashford, Co. Wicklow
Classification:-  Family Christmas Event
Date:- 30 Nov – 22 Dec 2018
Times: Every 20 mins from 10:00 am to 7:40pm
 Admission:
Child:- €15 for kids,12 years and younger
Adult:- €12
Infant:-  under one Free
Booking Information:–  You can book on line here through our booking link directly to the Christmas Kingdom ticket sales
Accommodation at Rathmore
A superb family run B&B Accommodation, Rathmore Holiday Village is set on 200 acres of beautiful mature farm land in County Wicklow. They are within easy access of M11, with views onto the magnificent Gardens and a 10 minutes' walk from the heritage village of Ashford.
Take time to enjoy the peace and tranquillity of the home, farm and gardens while still within walking distance from restaurants, pubs, Sea River walks, fishing, boating, water sports central to Wicklow's top locations, Wicklow Goal, Glendalough, and best of golf courses, Druids Glen.
Booking Accommodation Online:- You can book on line here through our booking link directly to the Rathmore Country House & Holiday Village