Dates:
From Wednesday, 19th of February 2020 to Sunday, 23rd of February 2020
Venue:
Cool Planet Experience
Address:
The Courtyard Powerscourt House Enniskerry Co Wicklow
Tel.:
01 5180197


Please mention Family Fun when booking!
Cool Planet Magical Ocean Workshop
Calling budding oceanographers!
Cool Planet's concoction-packed Magical Oceans Lab will captivate kids who love to explore and experiment. Dive into the scientific method, experiment with the pH scale and create bubbling chemical reactions. Make a splash using colour changing experiments and fizzing potions. Kids can expect to come away with a real understanding of the science of C02 and how nature based solutions can help protect and restore our ocean's delicate ecosystem.
Real science, real messy and seriously good fun!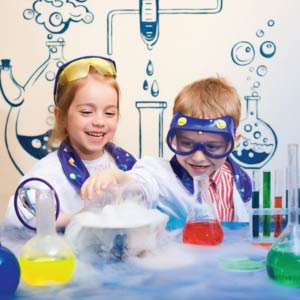 Magical Ocean Workshop Event Information
Venue:- Cool Planet Experience, at The Courtyard at Powerscourt House
Dates:-
Wed 19th Feb – Sun 23rd Feb
Time:- 11am & 2.30pm
Ages: 6 -12
Duration: 1 Hr 30 mins
Price:  €17.50 pp
+ Add a tour of the ground-breaking Cool Planet Experience 1.30hr before, or after the workshop.
€7 (child – U7s free), €10.50 (adult), €31 (family).
Booking Online:- You can book on line here through our booking link directly to the Cool Planet Experience Events ticket sales
About Cool Planet Experience
The Cool Planet Experience (CPE) is a registered Irish charity on a mission to motivate the people of Ireland to take climate action. They are big believers that making smart, sustainable choices can enrich your life, save you money and the planet. Through their interactive exhibition in Enniskerry, the touring workshops and champion programme – they want to involve the country in the story of climate change
Directions to Cool Planet Experience in Wicklow
The Cool Planet Experience is located in the beautiful, scenic surrounds of Powerscourt Estate & Gardens, Enniskerry, Co. Wicklow
BY BUS
From Dublin City:
Take the No. 44 Dublin Bus which drops visitors in Enniskerry village – a 20 min picturesque walk from the CPE
From Bray:
Take the No. 185 Dublin Bus which drops visitors in Enniskerry village – a 20 min picturesque walk from the CPE
BY CAR
Driving or car sharing?
From Dublin City take the N11 southbound & at approx 19km, take exit 7 for Bray South. Turn left at the roundabout, over the flyover & rejoin the N11 heading north. Take first left for Enniskerry Village. At Enniskerry Village take the left road in the village square & continue up the steep hill. Continue through the entrance for Powerscourt Estate on the right. The CPE is located next to the main house.
Coordinates: 53°11'05"N 6°11'13"W / 53.18472°N 6.18694°W .
See Google Map Top of Page