Name:
The Dream Teepee Party
Address:
Wexford, Wicklow Dublin & Carlow
The Dream Teepee Party
The Dream Teepee Party love creating incredible lasting memories parties for children and adults The little details, the little touches will leave your guests with that lasting feeling that stays with them for a life time.
At Dream Teepee Party they have tailored packages for children birthdays (boys and girls), anniversary's and special occasions, Glamping, Outdoor Igloo Dining, Tablescapes, Indoor & Outdoor Cinema Experience.

They cover Leinster but travel nationwide for large events. Check their website dreamtp.ie for more information.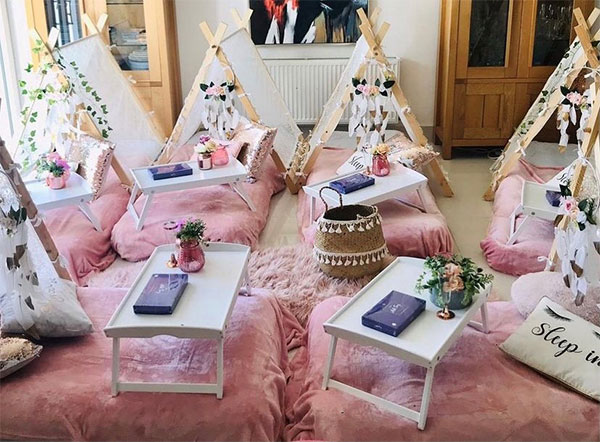 The Dream Teepee Sleepover Party Themes
Simply choose from one of their gorgeous themes and the team will take care of the rest! From set up and styling the centerpiece of your party, the Teepee, together with their plush and blankets and cushions providing the ultimate comfortable sleepover.
The Parties include luxurious individual teepees (one child per teepee), inflatable beds, sheets, blankets, cushions, fairy lights and bunting. They also come with a breakfast tray, night light, dreamcatcher. Each party guest receives their own personalised welcome bag which includes: sleep mask, toothbrush, lip balm, face cloth & rubber duck.
Watch your home transform into an enchanting party space!
The Dream Teepee Party goal is to make hosting a party in your home simple!
Sleepover themes include: Rose Gold Bohemian night, Japanese Cherry Blossom, Mermaids, Unicorns, Sweet Dreams, Harry Potter, Movie Night, Marvel Super Heroes, Soccer & PlayStation gamer. They also offer seasonal themes for Halloween, Christmas & Easter.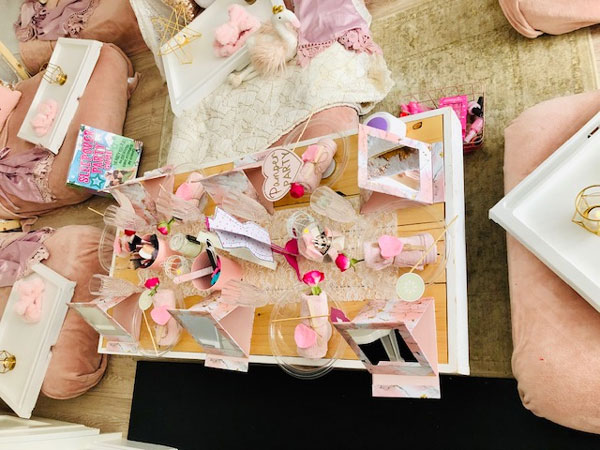 Bell Tent Glamping
From April to Oct Dream Teepee party offer Bell tent Glamping in the comfort of your garden
Dream Teepee Party offer overnight hire of Bell tent which can be used as a party lounge to celebrate that special occasion with beds to be added for sleeping under the star.
Bell tent can be themed to suit the occasion. They also offer picnic set up to go with the tent.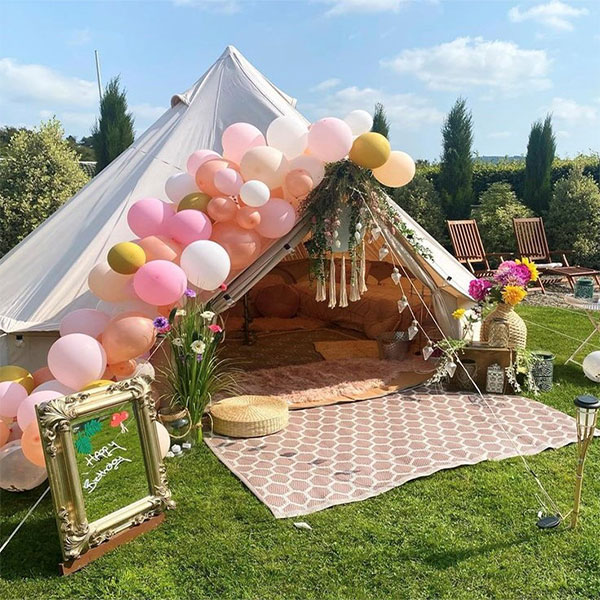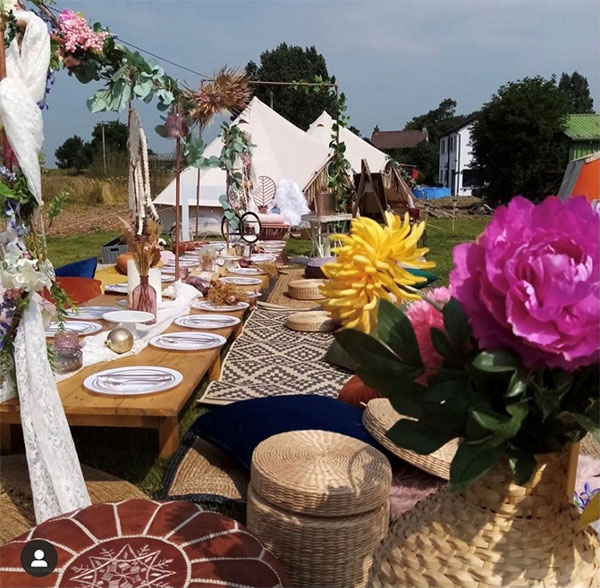 Cinema Night with Dream Teepee
Dream Teepee offer a two night hire  watching your favourite movies under the stars Package includes HD projector, 80'' screen, 2.1 sound system hd projector connected via new google chrome cast tv (internet & relevant Netflix, prime acct required) extended HDMI cable for connection to dvd/sat box etc.
Large rug, small sofa, scattered cushions, popcorn machine & popcorn holders, lanterns, festoon lights, electric heater, popcorn prop,small disco light & selfie photo frame.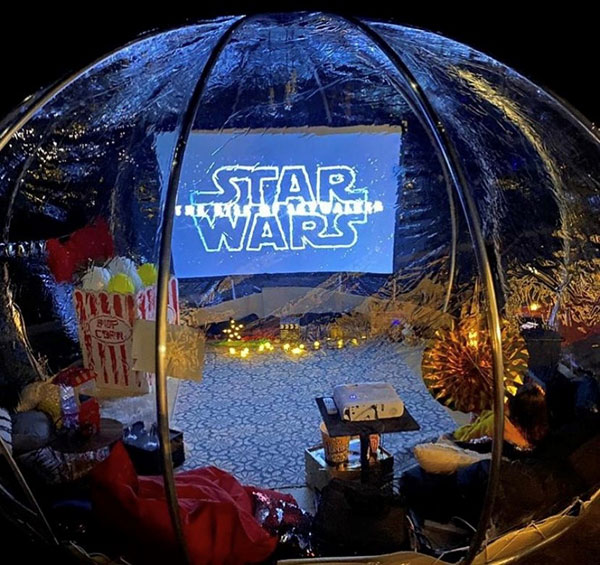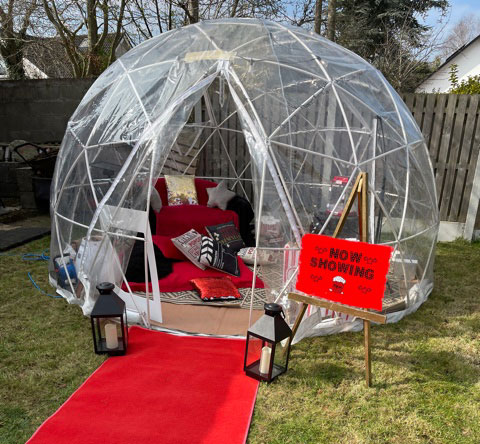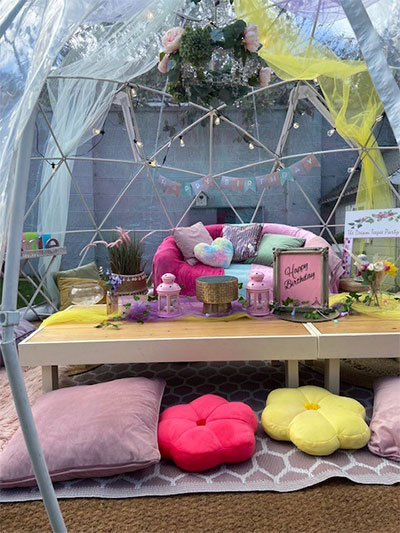 Family Fun Tip:– As some younger children don't like the idea of a sleepover The teepee can be hired for day time use and also they can be set outdoor on the grass for a picnic themed party (weather depending the teepee are not waterproof)
They cater for boys and girls sleepover parties. Their party theme packages are available for hire throughout in Wexford and serving the South East..
For more information and pricing please contact Sofia Carey on email [email protected]