Address:
St. Michael's Hill, Christchurch, Dublin 8
Tel.:
01 679 4611


Please mention Family Fun when booking!
Dublinia -Viking and Medieval Dublin
Come to Dublinia for an exciting visit to the heart of Viking and Medieval Dublin. Travel back to Viking and Medieval times at Dublinia, in the heart of the old city at Christchurch.
Dublinia is one of the top family attractions in Dublin and a great place for a day out and combining fun with some learning about life in the medieval city and the world of the Vikings. Kids of all ages will love that they can interact with the exhibition itself allowing them engage, learn and share.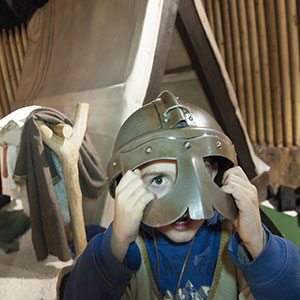 At Dublinia the aim is to kindle the interest of people of all ages in the past using a 'hands-on' and 'brains-on' approach while always keeping the fun element. They encourage children and adults alike to engage, learn and share in the educational experience of our exhibitions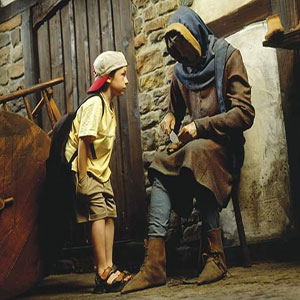 Dublinia is a great learning experience for all the family. They have a family education programme that will include a specially devised family activity sheet for all to take part in, and especially for young Vikings and History Hunters!
Visiting Dublinia
Dublinia, located at the crossroads of the medieval city at Christchurch, is history brought to life in an exciting way for all to engage, learn and share.
In the exhibition, travel back to the city in Viking times, see what life was like onboard a Viking warship, visit a Viking house and take a trip down a Viking street.  See the weaponry and learn the skills of being a Viking warrior. Try on Viking clothes, become a slave and stroll down a noisy street.
Visit a smokey and cramped Viking house and learn of the myths and the mysteries surrounding the Vikings and their legacy.  Journey through Medieval Dublin and witness the sights, sounds and smells of this busy city.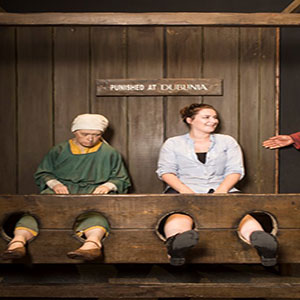 Learn about crime and punishment, death and disease and even toothache remedies of 700 years ago.  Enjoy the spicy aromas and so much more in the medieval fair, learn to play medieval games, visit a rich merchant's kitchen and walk along a bustling medieval street.
See how we know all about Dublin's past, and where we have all been influenced by the Viking and Medieval era with magnificent artefacts on display, including those found at the famous Wood Quay excavations.
Finish your visit by climbing an original medieval tower, a 96 step climb to the top, where you can see spectacular views of the city.
See Dublin from a new perspective and come away knowing more about its citizens throughout the ages
Dublinia Events
Culture Date with Dublin 8      May 13th and 14th, 2023
Culture Date with Dublin 8 is happening again this year. Dublinia is running two special events. Booking is essential for both.

Family Saturdays
Dates – May to December 2023
Welcome to the Family Saturdays programme. They have lots of exciting events coming up that are fun for all the family!
No booking is necessary on any of these events, just turn up, pay the normal admission fee, and join in the fun in learning all about Viking and Medieval Dublin!
20th of May – Viking Bead Making Workshop – The School of Irish Archaeology are back with a great and creative workshop in Viking Bead Making. Children will learn about the ancient craft of glass bead making and will create and design their own necklaces or bracelets to take home using an easy to use polymer clay!
1st of July – Family Tour – As part of our Family Saturdays, come and join this special interactive family tour. Try on a Viking costume, and even get a chance to hold a Viking sword or Shield! Visit the Medieval Fair, and learn all about cures for diseases long ago. Take a stroll down an medieval street, pop into the medieval house and take a seat by the fire! Finish off your tour with a special audio visual show and take a flying visit from your seat over the medieval city all while listening to the story of a medieval merchants life.
16th and 17th of September – Mini Archaeology Dig – Back again with the School of Irish Archaeology to learn all about Archaeology. Explore one of our Dig Boxes and see what Viking and Medieval Treasure you uncover!
7th of October – Viking Arts and Crafts – Come join us as we explore the many arts, crafts and skills of the Vikings.
4th of November – Family Activities Sheets – We have an exciting activity sheet for all the family to complete in our exhibitions, download it here, or ask for it at our Welcome desk, and have a go on your visit! Download Activity Sheet here
2nd of December – History Hunt – Take part in our History Hunt, and explore our Viking and Medieval Dublin exhibition for clues.
Check out the Dublinia Events page for more details.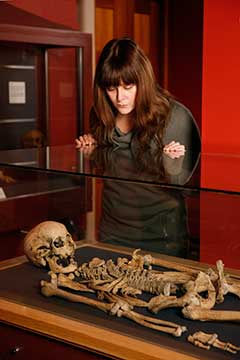 Dublinia Opening Time
Dublinia is open daily, Monday to Sunday, from 10.00am to 6.00pm (last admission 5.00pm)
Dublinia Family Admission Prices
Adult: €15.00
Student/Senior: €13.50
Child (3-12 years): €7.50
Family – 2 Adults & 2 Children (3-12 years): €37.00
Family – 1 Adult & 2 Children (3-12 years): €25.00
Additional Child: €6.00
Under 3's: Free
Children must be supervised by an adult at all times.
Booking Online and Save –
Receive a €1 discount on your ticket if you book Dublinia online
Dublinia Discounts & Offers
Special discounts and price offers for Dublinia are available from Dublin Pass, a sightseeing package which grants visitors free entry to 33 top attractions, museums and monuments in Dublin.
The DoDublin Days Out Card is Dublin's newest and best value attraction ticket, featuring six of the city's favourite attractions. Book your card today right here
The Hop on Hop off bus tours which gives you €1 off your ticket, and also the Heritage Island membership card where you can receive discounts at various attractions throughout the country.
Please contact us on +353 1 6794611 or email [email protected] for more information for Dublinia Prices & Tickets*.
Group Tours
Dublinia welcome groups of any size. Whether you are a tour operator, language school or a school with travel programs, primary or secondary school or any type of company group, they will be delighted to accommodate your group's needs. Visit Dublinia Group Tours for more information.
If you wish to visit Dublinia with a group of ten people or more they can offer a discounted rate of admission. Groups should be pre-booked by email to [email protected] Please email your preferred date and time of booking for your group and they will contact you to confirm. If your booking is urgent please call +353 (0)1 6794611.
One teacher/supervisor is free of charge with every ten students.
Christchurch Cathedral
With your combined option ticket you can journey through 1000 years of worship and history in the heart of medieval Dublin. Highlights include the medieval crypt, which extends under the entire cathedral, the alleged tomb of Strongbow, the medieval reliquary said to contain the heart of St. Lawrence O'Toole, patron saint of Dublin. The amazing architectural features and stone carving from the 12th century, and the leaning wall of Dublin will complete your visit.
How To Get To Dublinia
Dublinia is located at the crossroads of St Michael's Hill, Patrick St, and Thomas St, in Dublin city centre. Dublinia is connected to Christ Church Cathedral by a footbridge.
The nearest car park is Jury's Hotel car park, entrance on Werburgh St and if you show your Dublinia ticket when leaving you will receive a discount on your parking.
By bus, numbers 49, 49A, 54A, 77, 77A, 121, 123, 150
By Luas, red line to the Four Courts.
Website:– Dublinia