Emerald Park – Meath
Ireland's only Theme Park and Zoo
Escape to Ireland's only theme park and zoo located in the heart of the nation's ancient east, Co. Meath.  At Emerald Park there is something for the whole family to enjoy, with thrill-seeking attractions, a junior area, playgrounds, shows and entertainment plus a fantastic zoo which is home to over 250 animals!
Take a ride on the wild side; meet some big cats, tigers, leopards, or visit a free-flying birds of prey show. For that adrenaline rush take a spin on the legendary Cú Chulainn Coaster or for those young adventurers why not explore the playgrounds, jump on a train ride, and have rawr-some adventure on Dino Dash. Get ready to have some fun and treasure memories for years to come with the ultimate fun-filled day out at Emerald Park!
Booking online: you can book online here
Attractions in Emerald Park –
Emerald Park has attractions for all ages, from thrill-seekers looking for an adrenaline rush to our youngest guests who can enjoy the Junior Zone attractions and different playgrounds. The Emerald Park accredited zoo is home to over 250 incredible and diverse animal species!
Cú Chulainn Coaster – Adventure Zone
The legendary Cú Chulainn Coaster is calling. Are you brave enough to answer? Get ready for a truly epic rollercoaster experience inspired by Ireland's greatest mythological hero.
Emerald Park is proud to be the home of the Cú Chulainn Coaster, Ireland's first rollercoaster. Opened in 2015, the Cú Chulainn Coaster is one of the biggest and most impressive attractions in Emerald Park.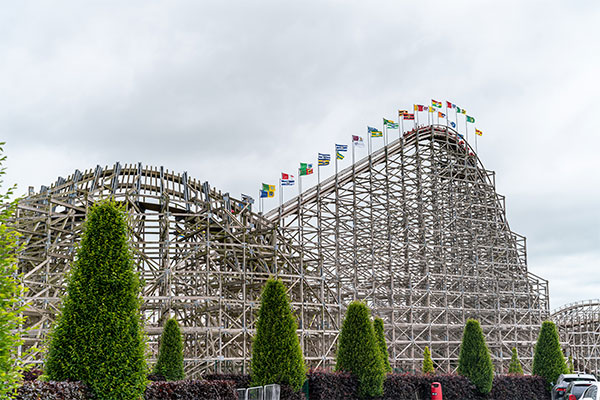 The Rotator – Adventure Zone
Twirl, twist & whirl on The Rotator. Spin higher and higher each time you go up until you reach epic views of Emerald Park.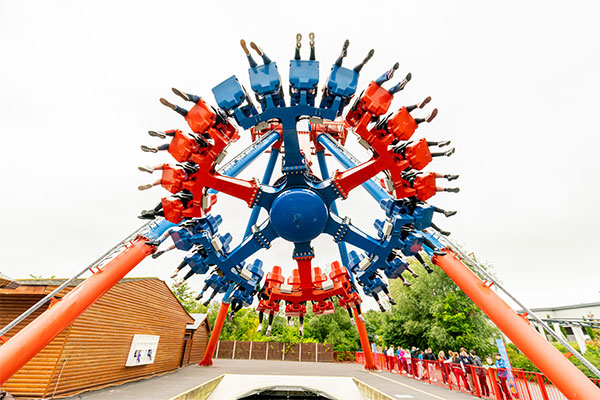 Dino Dash – Adventure Zone
Are you ready for an out-of-this-world dinosaur adventure with T-rexes, triceratops and more? Youngsters will roar with excitement as they swoop, soar and twist through a landscape filled to the brim with dino's.
Junior Zone
In the Junior Zone, there are lots of exciting attractions for those young adventurers to enjoy!
Ladybird Loop – Whirl your way around a mushroom forest on the Ladybird Loop.
Superhero Climbing Wall – Put your superpowers and climbing skills to the test on the Superhero Climbing Wall.
Steam Train Express – Choo choo! Embark on a relaxing train ride and take in the sights and sounds of the The Emerald Park Junior Zone.
Leap Frogs – Hop to it! Leap up and down in a gigantic green frog.
Sheriff's Shuffle – Jump aboard and shuffle back in time to the Wild Wild West.
And much more!
Playgrounds and Water Fun
There are a number of incredible playgrounds throughout Emerald Park. Splash around on our giant chess board at Wacky Water Zone. Whizz down slides at Pow Wow Playground. Take your little adventures for BIG fun at Spudhara Playground. Climb to the top of the Spiral Mound and spot Fairy Forest!
Adventure Zone
The Emerald Park Adventure Zone is the perfect place for thrill-seekers. It is not for the faint hearted! Enjoy a wide range of attractions such as:
 5D Cinema
 Air Race
 Cú Chulainn Coaster
 Dino Dash
 Endeavour
Flight School
Power Surge
The Rotator
 And many more!
Zoo
The Emerald Park Zoo is home to over 250 incredible and diverse animal species, from across the globe. Discover the natural world by strolling through the zoo, where you will learn about wildlife conservation and fun facts about your favourite animals.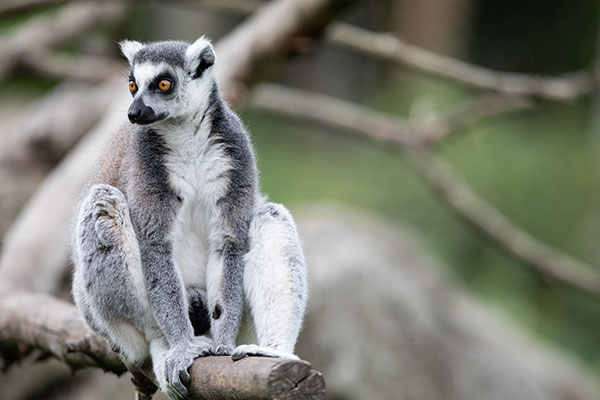 The Facilities at Emerald Park
There are a number of restaurants, shops, and concession kiosks throughout Emerald Park. Stop for a sit-down meal or grab a snack on the go. Be sure to stop by the gift shop and pick up a souvenir to remember your visit.
Emerald Park has available coach parking for larger groups. Parking is free at Emerald Park.
There are accessible toilets and changing facilities available throughout Emerald Park. these can be identified on the park map.
Emerald Park Opening Times 2023
January – Closed
February – Closed
March
April
Saturday & Sunday 10am-6pm
Monday 3rd – Friday 7th 10am-6pm
Monday 10th – Friday 14th 10am-6pm
May
Monday 1st 9.30am-6pm
Wednesday – Friday 9.30am-5pm
Saturday & Sunday 9.30am-6pm
June
Monday – Friday 9.30am-5pm
Saturday & Sunday 9.30am-6pm
July & August
September
Friday 10am-5pm
Saturday & Sunday 10am-6pm
October
Saturday & Sunday 10am-5pm
Monday 30th – Sunday 5th November 10am-5pm
November
Friday 3rd – Sunday 5th 10am-5pm
Saturday & Sunday 10am-4pm
December
Monday – Friday 2pm-6pm
Saturday & Sunday 10am-7pm
Emerald Park Tickets
Booking in advance online is highly advised to avoid disappointment. Receive up to 20% off when you book in advance online.
The All Access ticket includes full access to every attraction in Emerald Park. The Junior Zone ticket gives access to everything in Emerald Park except for those attractions in the All Access Zone.
Children 0-2 go free to Emerald Park.
Last admission is one hour before closing.
Booking online: you can book online here
Birthday Parties at Emerald Park
Emerald Park is the ideal place for birthday parties or other special events such as confirmations and communions.
To book your party please call the bookings department at +353 1 835 1999
Christmas at Emerald Park
December is always a magical time at Emerald Park as Santa arrives. Booking is essential for Emerald Park Christmas events.
School Tours and Groups
If you are looking for the perfect destination for your next school trip, look no further.
For more information or to book a school tour or group booking please call +353 1 835 1999.
How to get to Emerald Park
By car from Dublin
Take the M2 towards Ashbourne (exit 5 on the M50 signposted 'Derry/Slane'). Once on the M2, continue to the end of the motorway until you reach a roundabout. From here, take the first exit onto the N2 signposted 'Slane'. Continue on the N2 for 3.8km before turning left onto the R155 to Curragha, signposted 'Dunshaughlin/Ratoath'. Follow this road until it brings you to a roundabout at the entrance of Emerald Park.
By bus from Dublin
Bus Éireann provides bus services to the park from Dublin City Centre. The journey takes roughly 45 minutes.
Routes are available from Blanchardstown, Duleek, Drogheda, Ratoath, Ashbourne and Kentstown. Services run daily when the park is open.
Route 103 timetable                    Route 105 timetable
By car from Belfast
Take the M1 Southbound to Junction 9, and exit toward Drogheda/Donore/Duleek. At the roundabout, take the second exit to Rathmullan Park. At the next roundabout, take the third exit, continue under the bridge and straight through the third roundabout onto the R152. Continue on the R152 for 9.2 miles until you reach the N2. Turn left and continue for a mile until you see the Emerald Park sign. After the sign, turn right at the traffic lights and continue straight until you see the entrance to Emerald Park.