Dates:
From Saturday, 29th of October 2022 to Thursday, 3rd of November 2022
see below for times and details
Venue:
EPIC The Irish Emigration Museum
Address:
The chq Building, Custom House Quay, Dublin 1
Tel.:
+353 1 906 0861


Please mention Family Fun when booking!
EPIC The Irish Emigration Museum Events
"EPIC has been voted Europe's Leading Tourist Attraction at the prestigious World Travel Awards, beating Buckingham Palace, the Roman Colosseum and the Eiffel Tower for the 3rd year in a row."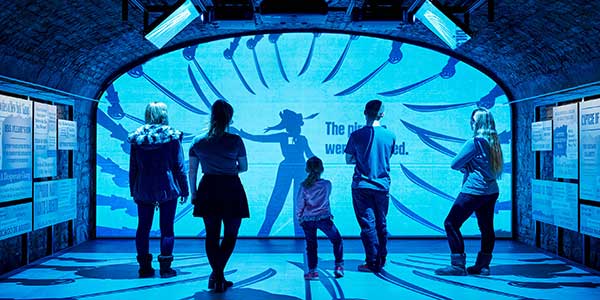 Spooksplorers Family Experience
This Halloween, step inside the eerie vaults of EPIC to take part in a special family Halloween experience!
Come face to face with ancient Celtic druids of old and follow them along the mystical path through our creepy underground vaults, answering the questions and surviving the challenges that await you, all in the hope of surviving the journey.
This ticket includes entry to EPIC The Irish Emigration Museum, a special bespoke guided tour with interactive challenges, plus a workshop experience where participants will take part in activities and arts and crafts. Families are encouraged to dress up thematically and will be working together to complete the tasks.
DATES:  29th, 30th, and 31st October
TIME:  11am-1pm
WHERE: EPIC The Irish Emigration Museum
COST: €16.50 (Adult), €15.00 (Child), Under 3's go free
AGES: All
Booking Online:- You can book online here through our booking links directly to the EPIC ticket sales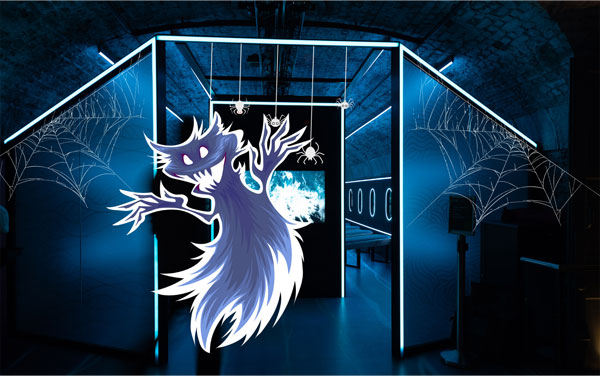 Notorious Irish Murder Mystery Camp
In this two day camp, EPIC's detectives are trying to solve a case, and we're enlisting only the most brave and fearsome recruits to join us as we dive into the darker side of Irish history.
Uncover those figures who made a notorious name for the Irish around the world, like legendary Wild West figure Billy the Kid; fearsome pirate of the Caribbean Anne Bonny; William Lamport, the Wexford man behind the mask of Zorro; Bootlegger, bank robber and gangster, George ""Machine Gun"" Kelly, and more.
This camp is suitable for ages 7 – 12 years old. Parents do not need to accompany children to the camp. Children are asked to bring a packed lunch to the camp and anything else they need for the course of the day.
Booking includes 2 day camp and EPIC Camp t shirt. This special personalized t-shirt will be sent in advance so you can wear it to camp. Bookings made within 3 days of the camp will receive their t-shirt on arrival. Check in is at the EPIC reception desk.
DATES: 2nd and 3rd of November
TIME: 9.00am-3.30pm
WHERE: EPIC The Irish Emigration Museum
Cost: €65
Ages: 7-12 years
Booking Online:- You can book online here through our booking links directly to the EPIC ticket sales