Glendeer Pet Farm
Glendeer Pet Farm is an Irish tourist board approved pet farm located in Athlone the heart of Ireland. Looking to entertain the kids why not get up close and personal with nature and enjoy a visit to Glendeer Pet Farm. You are guaranteed a fun, family day out…it really is animal interaction at its' best!
Just 4 km off the main Dublin to Galway route, West of Athlone, west of Athlone.  Take exit 13 off M6 & follow signs for Drum. There is something for every age with amenities for young and old, including the double obstacle course, maze and zipwire, soft play toddler area and sand barn with diggers for the smaller ones.
A visit to Glendeer Pet Farm is an interactive experience where kids can feed, pet & hold some of the animals, which include guinea pigs, chicks, lizards, tortoise, deer, pigs, llamas, alpaca, emu, goats, donkeys, sheep, not to mention all the cute cuddle baby animals such as kid goats, lambs, rabbits and lots more.
You will be amazed at how friendly all of the animals are as the wander up to you looking for food.  Why not make a day of it and bring a picnic along to enjoy in our indoor or outdoor picnic areas.
There is also a lovely secluded Fairy Trail adjacent to the old farm yard & cottage, which is a nice relaxing walk, but make sure to keep your eyes open for fairies as they have moved in and can sometimes be seen fluttering around.
Glendeer is suitable for any weather as not only is there the indoor play areas but there is a large section of the animals that are also undercover so don't let the rain put you off.
A visit to Glendeer Pet Farm won't disappoint, not only will you enjoy getting up close with the friendly animals and maybe see a fairy, but with all the other excitement to be had at the farm, you will find it hard to get away.
The Glendeer Pet Farm opened its gates to the public in April 1991 with a large selection of animals and birds. Since the pet farm opened it has been featured on numerous TV programmes and has won several awards.
At Glendeer Pet Farm your family  will have a time to remember.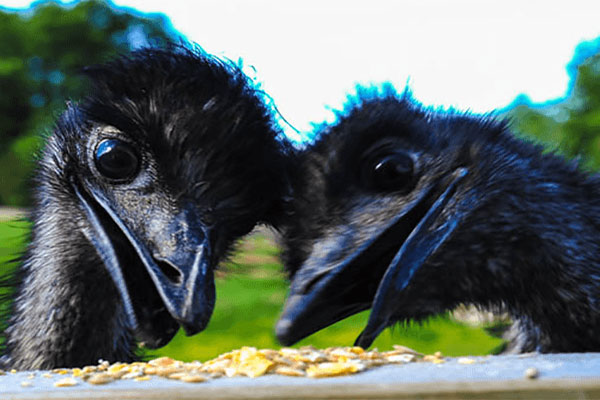 Glendeer Pet Farm Opening Times
– Open everyday from March 17th to October 1st 2023
– Mon to Sat 11am to 6pm and Sun 12pm to 6pm
– Booking is required for weekend visits and events
Booking is required and can be done here
Glendeer Pet Farm Admission
€9.50 per person
Children under 18 months are free
Family rates available for families of 5 or more
If you enjoy the farm and think that you would like to visit again then maybe the season ticket is for you!
Adults €45 and Children €45, it is valid for the summer season.
2 adults and 2 children €180 (3rd child or more are €25 each)
(March 17th to October 1st) so you can visit as often as you like.
Glendeer Pet Farm Facilities Include
Coffee Shop
Large variety of animals & birds
Children's playground
Pets Corner
Indoor and outdoor picnic area
1850's restored cottage
Nature walk & fairy trail
Hobbit village
Toilets & Baby Changing
Souvenir shop
Ample coach and car parking
Wheelchair Accessible
Glendeer Pet Farm Birthday Parties
Glendeer Open Pet Farm is the ideal location for your birthday party or any other special event such as Communions or Confirmations.
They provide a safe and entertaining environment for which to hold your party.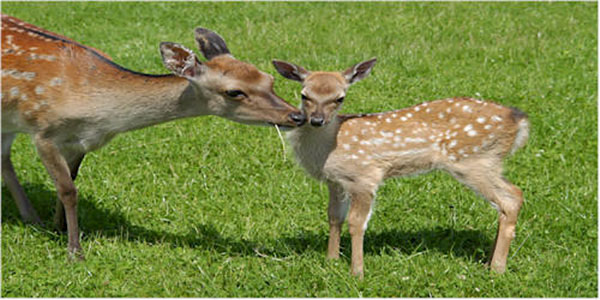 Glendeer Pet Farm Events
Summer Season  –  Halloween  –  Ireland's Lapland   –  Easter
School Tours at Glendeer Pet Farm
Glendeer Pet Farm is the ideal setting for your school tours, school trip or pre-school groups etc.
An outing to Glendeer Pet Farm is not only very interactive and great fun but also educational. The children will learn about domestic & exotic animals and also about Irish history when they visit Jack's 1850s cottage.
They provide a safe and entertaining environment where kids can feed and even hold some of the cuddly animals. They can then run free in an enclosed outdoor play area with lot of entertainment to keep them occupied. If the weather is not as sunny there are lots of animals undercover and there is also the indoor play area and the soft toddler area for the younger visitors. Bring along a packed lunch to enjoy in the indoor or outdoor picnic area.
All groups catered for by appointment
Group rate is €8.50 for 20 or more, very suitable for school tours, birthday parties, special needs groups, & other groups.
School tour or group appointments can arrive from 10am.
Other Group Outings
Glendeer Pet Farm is a great location for groups with additional needs as it is wheelchair friendly, very interactive and sensory, as people get to touch and feed a lot of the animals. Admission is €9.50 and careers go free.
To book your school or group tour MAKE AN ENQUIRY or contact Kevina or Charlotte:
Tel : + 353 (0) 90 6437147
Email: [email protected]
Directions To Glendeer Pet Farm
From the Dublin side of Athlone
Follow the signs for Galway until you are on the dual carriage (Athlone by-pass). Take Exit 13 (Tuam/Monksland exit), if you miss this turn you will end up on a new stretch of motorway & there are no slipways off until you reach Ballinasloe, so be careful not to miss exit 13. From this exit you come to a roundabout, where you take the 2nd exit (signposted Ballydangan) and continue on to another roundabout where you take the 1st exit (Ballydangan) and just after that roundabout you take the next turn right and the farm is 2 miles (3kms) up the road on the left hand side.
From the Galway side of Athlone (motorway)
Head for Athlone & take the 1st slipway off motorway signposted Exit 13 (Athlone West), Continue to the 1st roundabout & take the 2nd exit (Galway), at the 2nd roundabout take the 3rd exit (Ballydangan) & at the 3rd roundabout take the 1st exit (Ballydangan), and just after that roundabout you take the next turn right and the farm is 2 miles (3kms) up that road on the left hand side.
Glendeer Farm is the ideal setting for your summer day out, school tours, birthday parties, scout groups, mother and toddler groups etc.
All catered for by appointment. Contact The Glendeer Farm Team Tel.  353 90 6437147 or go to their website www.glendeerpetfarm.ie for more information.