Head West for 'Ireland's Best Halloween' Fest
Halloween Festival At Westport House 2019
As summer draws to a close, anticipation starts to build for Halloween and rumours flourish of ghoulish goings on at the historic Westport House in Co. Mayo. The annual Halloween Festival, running from 26th and 31st October is the perfect place to go for fiendish family fun.
The 18th century historic house will be transformed into a (not too) scary haunted house for the week (suitable for little ones), and the attractions and activities on offer are guaranteed to cast a spell over your little witches and warlocks!  The cauldron of festive fun includes the White Witch's story time and ghastly face painting. For that added bubble, boil and trouble make sure you try out the frighteningly good family workshops and activities throughout the day:
Get ready for plenty of ghoulish delights, scary stories and creepy fun that all the family will be able to enjoy!
Head to the Haunted Estate House, transformed into a spooky old mansion for Halloween Fest.
Gather 'round the cauldron for Scary Story Time, with wicked tales from the White Witch of Westport.
Brave souls can visit the dark dungeons, where the Pirate Queen Grace O'Malley locked up her prisoners.
Carve a creepy pumpkin* and decorate some ghoulish goblin cakes at the Spooky Spoons Workshop.
Get your Michael Jackson zombie moves on at the Thriller Dance Class.
Make sure you get in the spirit of things by dressing up in Halloween costumes!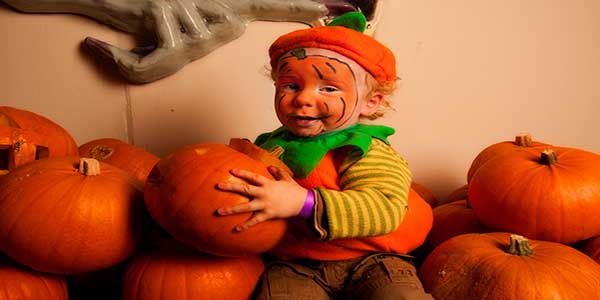 Pirate Adventure Park
Head over to the Pirate Adventure Park for thrilling rides on the Cannonball Run, the Pirate Queen Swing Ship and the Pirates Plunge! (Good news – the Pirate Adventure Park is Open ALL midterm break long through to November 3rd).  Run amok through acres of parkland, blow off steam on the Bouncy Castle or get competitive on the Go Karts.  Slow it all down with a relaxing lake drift in the Swan Pedalos or hop aboard the Westport House Express.
The tiny ones will love the Pirate's Den, an indoor soft play wonderland.
Your ticket to Halloween Fest includes full use of the Pirate Adventure Park where you will enjoy thrilling and exciting rides like:
Cannonball Run slide, Pirate Queen Swinging Ship and Pirates Plunge
Run amok and enjoy all of our new attractions for 2019 including the Mini Ferris Wheel, Jump Around,  Kiddie Zipwires,
If you enjoy the great outdoors, try Disc Golf  or stroll along our new 3.5km walking trail
If you or your little one has sensory needs, please visit our Sensory Space.
The tiny ones will love the Pirate's Den  Indoor Softplay and Tiny Town Imaginative Play – two indoor experiences for the smallies to enjoy.
Slow it all down with a relaxing lake drift in the Swan Pedalos or hop aboard the Westport House Express.
Pirates Playground by Gracy's Bar & Cafe
Pirates Den, our indoor soft play area
You and all the family will be sure to have a 'spooktacular' time this Halloween at Halloween Fest!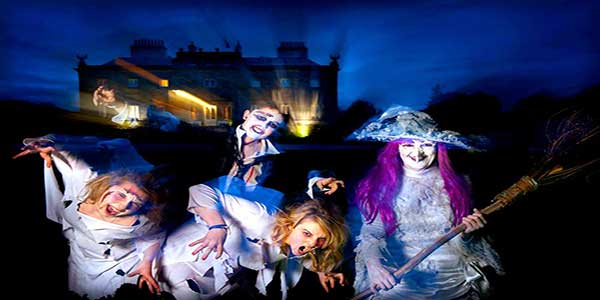 Halloween Fest Event Information
Venue:- Westport House, Mayo
Classification:- Family Event / All Ages
Date:- 26th and 31st October
Time:- 11.00 am to 17.00 pm daily
Admission:-
Tickets for Westport House Halloween Fest are €70.  That includes all Halloween activities plus full use of the Pirate Adventure Park.
Booking Online:- You can book on line here through our booking link directly to Halloween Festival At Westport House ticket sales and get 5% OFF
If you have any questions about the Halloween Festival At Westport House, please contact us on [email protected] or +353(0)9827766
Important information regarding buggies
At this time buggies are not permitted inside Westport House due to the delicate nature of the antique parquet floors. Please park your buggy inside the ante-library and feel free to avail of one of their baby carriers at the entrance hall while you tour the House.