LeisureWorld Churchfield
LeisureWorld Churchfield Cork City's only indoor water slide
At LeisureWorld Churchfield in Cork they pride themselves with the quality and excitement that their swimming pools in Cork have to offer.
LeisureWorld Churchfield provide public swimming throughout the day in their Swimming Pool with Slide, Fun Pool, Learner Pool. The pool area also contains a sauna and steam room to allow you to relax and unwind.
They have 2 gyms located upstairs. A free weights gym with racks, power racks, lifting platforms and dumbbells from 2.5kg to 50kg. The other gym has cardio machinery, functional area, additional free weights and resistance equipment.
LeisureWorld Churchfield also have 8 all weather 5-a-side soccer pitches with flood lighting, changing / shower facilities, secure locker rooms and lots of free parking. They also run a Soccer Academy.
At LeisureWorld Churchfield you have the option to pay as you visit the centre. Call Churchfield on 021-4397868 for more details.
At Churchfield their aim is to provide a consistent and superior service to all their customers at all times ensuring that every visit is unforgettable and you will always feel the difference.
LeisureWorld Churchfield Facilities
25m Swimming Pool
Toddler Pool
Fun Pool
Giant Water Slide
Aerobics & Fitness Studio
CV & Weights Gym
All Weather Pitches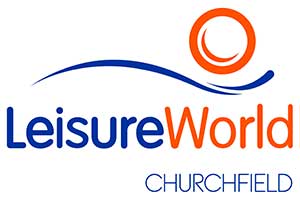 Kids Activities At LeisureWorld Churchfield
Swimming Lessons
LeisureWorld Churchfield , Cork provides swimming lessons for adults and children of all levels. Lessons for beginners, intermediate and advance levels to give children water confidence whether learning in groups or with private tuition.
Their swimming instructors are highly qualified and offer a superb service at every level at their swimming pool in Churchfield.
Churchfield swimming lessons are run over 12 weeks.
Pre-assessments Monday – Thursday at 5.30 pm and Saturday – Sunday at 2.30 pm.  Booking at reception Tel. 021 4397868
Pre-assessments are FREE and take only 5 minutes but must be booked in advance
LeisureWorld Churchfield Kids Camps
What a better way to have your children enjoy kids activities than by taking part in one of the LeisureWorld Churchfield kids camps.
While your kids are on holidays at Easter, Summer and Halloween they stage fully supervised kids activity camps to keep your child entertained throughout the day.
Children ages 5-10 years are catered for.
Booking contact reception Tel. 021 4397868 for booking and information of upcoming camps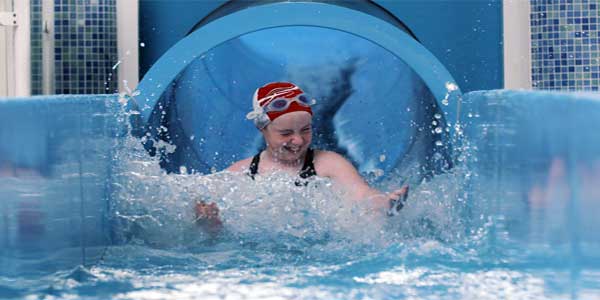 Kids Activities
A combination of the following activities will be carried out over the course of the camp:
Swimming
Water polo
Pool Inflatable
Kids Aqua Fit
Uni Hoc
Soccer
Rounder's
Basketball
Kids Birthday Parties at LeisureWorld Churchfield
Birthday Parties are designed to take stress out of the day for parents. Let the LeisureWorld Churchfield party host entertain and manage the party- whilst you relax. Their fully trained and experienced staff will treat your child to the "Ultimate Party Experience".
Birthday parties are designed to meet the needs of children of all ages and physical make up and are delivered in a safe and fun environment.
Contact reception for more information Tel. 021 4397868.
Churchfield Pool Activities
Family Fun Sessions
Giant Fun Slide
Happy Half Hour – A fun and happy half hour which consists of games, competitions and races for people of all ages. This half hour is run by a qualified member of our pool team to ensure a safe and friendly experience
Family Fun:
Every  Saturday & Sunday day 3-5 pm, they have a 'Pool Fun' in the water providing fun for all the family. In the toddler pool, the little children will find balls, waddles and much more!
Special Family rate for 2 adults & 2 kids €20. Remember kids under 4 go free !!!
Contact reception for more information Tel. 021 4397868.
Churchfield Opening Times
Monday: 7.00 am – 8.45pm
Tuesday: 9.00 am – 8.45pm
Wednesday: 7.00 am – 8.45pm
Thursday: 9.00 am – 8.45pm
Friday: 7.00 am – 8.45pm
Saturday: 9.00 am – 5.45pm
Sunday: 9.00 am – 5.45pm
Bank Holidays: 10.00 am – 5.45pm