Lullymore Heritage  and Discovery Park
Lullymore Heritage and Discovery Park is a multi activity family day out attraction set in the heart of Ireland's largest bog land, The Bog of Allen in Kildare. There is a great mix of fun, leisure and education activity to ensure that there is something to interest visitors of all ages.
They provide all families and visitors with a variety of fun indoor and outdoor activities. The woodland/bog land walks and theme gardens are famous for their vibrant colour throughout the summer. Also, extensive outdoor adventure play area and the funky forest indoor play centre, 18 hole crazy golf,  the pet farm with the famous Falabella horses and a beautiful road train make Lullymore the kind of attraction you can't miss when visiting the midlands.
The Fairy Village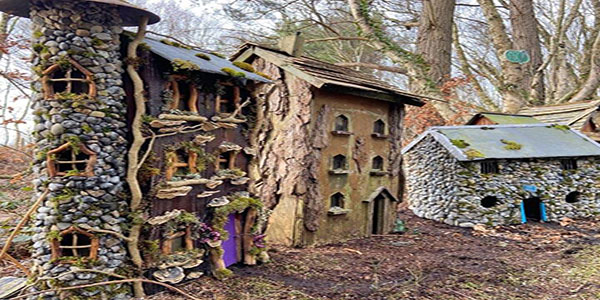 Lullymore Heritage and Discovery Park Activities
The Funky Forest At Lullymore Discovery Park
This fantastic Indoor centre has something for everyone to enjoy, even the mums and dads! A hard play area, climbing nets, bridges, speedy cable run, great air hockey, table tennis and fuzball tables in the leisure area. For the younger ones there is a large ball pool and soft play area.
Other great facilities include a brilliant tots area, a giant pirate ship and soothing water feature with aquarium.
Outdoor Play Area and Crazy Golf At The Discovery Park
Fionn MacCumhaill's Aventure Playground has been part of the park since 1998 and offers a great range of outdoor activities for all the kids. Climb the wooden castles, fly on the swings or try out some of the rope bridges and all within the safety of a soft ground to land on. All ages are catered for in the play area with a sand pit thrown in for good measure.
Lullymore Heritage and Discovery Park has an extensive 18 Hole Crazy Golf Course with a Heritage Twist. See what happens when you take on some of the challenges. Watch out for The Castle, Barge and Horse Shoe holes! Try and make or beat par in under 40 strokes.
The Pet Farm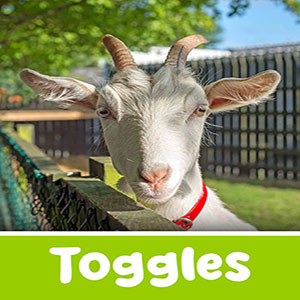 The Lullymore pet farm is getting bigger and bigger with new additions being added year after year.
Meet Dolly the Sheep and Dali the Alpaca (not Dali Llama), Heather the Kerry Bog Pony, Peaches and Silver the Fallabella Horses and many more furry friends!
Visit the rabbits, chickens, Pygmy goats and Pot-bellied pigs in their lovely Lullymore homes and see the animals grazing and relaxing in the fields ……why not call them over to give them a friendly rub!
And remember to say hi to their film star 'Toggles"
Birthday Parties At Lullymore Heritage And Discovery Park
Why settle for an ordinary party when you can have unforgettable Birthday Parties at Lullymore Heritage and Discovery Park. It's the perfect all year round venue for Birthday Parties with lots of indoor and outdoor fun. Birthday packages at Lullymore can also take advantage of the Park's world-class natural and heritage attractions – so there's lots to learn and explore.
The Birthday Party to the Park will last 3  hours, and during this time the range of activities will include:
Funky Forest Indoor Play Centre
Road Train Trip
Pet Farm
Adventure outdoor Playground & 18 hole Crazy Golf
Treasure hunt (Adults must supervise)
Nature Trails & Heritage Exhibits
Also included: Hot Food & Drink  & Goodie Bags. Private Party Area for Food, Decorations and Hats.
The only thing you need to bring is the cake and the kids!!!
For further information about parties available at Lullymore, please call (045) – 870238.
The Purple Heather Café
The Purple Heather Café in Lullymore Heritage and Discovery Park is a great place to go to unwind with quality coffee and light lunches or to feed the hungry little ones with a variety of junior meals and tasty treats.
A selection of freshly made delicious lunches and snacks with locally sourced ingredients are available throughout the day.
What better way to relax than with a great coffee or tea of your choice and a hot scone served with cream and jam just out of the oven.
Events at Lullymore Heritage and Discovery Park
Look out for fun events at Easter, Halloween and Christmas at Lullymore
School Tours At Lullymore Heritage and Discovery Park
Lullymore Heritage & Discovery Park has grown dramatically to become one of the leading national school and pre-school tour destinations in the region. They feel that the reasons for this are the unique mix of heritage, nature and indoor/ outdoor play, schools are guaranteed a memorable day packed with education and fun along with the professional but homely service they provide. School Tours can be adapted to suit different age groups.
The average school visit to the Lullymore Discovery Park  will last 3 – 4 hours,and during this time the range of activities will include:
Guided Tour (Nature/History/Folklore – Pet Farm)
Adventure outdoor Playground & Crazy Golf
Funky Forest Indoor Play Centre
Road Train Trip
Lunch Break + Small Break. Packed lunches welcome or Kids meals available in Cafe
Visits can be adapted to suit all ages and schedules
Directions To Lullymore
Lullymore Heritage and Discovery Park is a family day visitor attraction located on a mineral island in the Bog of Allen, just 4 miles outside Rathangan, County Kildare
Once in Rathangan, take the R414 towards Allenwood and you will arrive at Lullymore Heritage Park.