Name:
The National Maritime Museum of Ireland
Address:
Haigh Terrace, Dun Laoghaire, Co. Dublin, A96 C8X7.
Tel.:
00 353 (0) 1 280 0969


Please mention Family Fun when booking!
The National Maritime Museum
Ireland's National Maritime Museum is housed in Dun Laoghaire's 180-year-old Mariner's Church, directly opposite the new DLR Lexicon library and easily accessible by DART suburban train and several bus services. The museum's greatest artefact is probably the building itself as it is one of a few custom built places of worship for seafarers remaining intact in the world today. Experienced guides will bring you on a voyage of discovery, enthralling you with stories of discovery, heroism, war and disasters at sea. You will learn about maritime history, exploration, navigation, radio, deep-sea cable technology, nature, wildlife and view art inspired by the sea.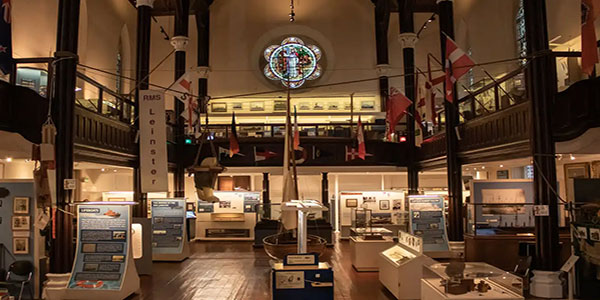 Tours
The educational mission at the National Maritime Museum is to use the evidence from Ireland's maritime heritage to excite the imagination and encourage appreciation, understanding and enjoyment by people of all ages, backgrounds and abilities.
Some of the many areas covered by our exhibits and focused on during guided tours are:
Maritime History
Maritime technology
Irish geography
Town development as exemplified by Dun Laoghaire
The Irish Navy
Halpin and the laying of the transatlantic cable
If you would like the tour to focus on specific aspects the guides at the National Maritime Museum will tailor their tour accordingly.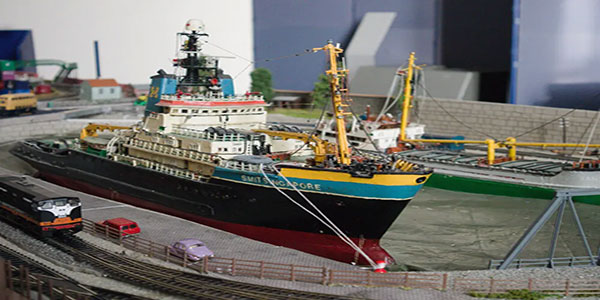 Educational Tours
The National Maritime Museum offer a range of curriculum related workshops and hands-on learning activities. It is advisable that details of the group's requirements are furnished at least a week before the trip in order to ensure that your needs are met.
Planning your visit
The most successful and rewarding visits are planned with the advice and support of the Education Chairperson who is happy to go through the practical and educational requirements of your visit. Contact here to help your group get the most out of their day. They welcome and encourage teachers and group leaders to carry out a free planning visit.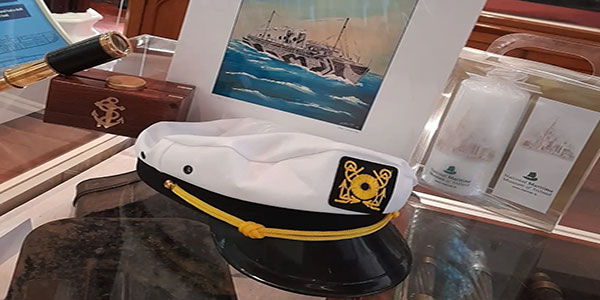 School Tour Rates
The Museum is passionate about the life-long value of engaging young people with the Museum's unique cultural resources. It aims to keep its charges to educational groups as low and flexible as possible.
Rates for School Groups for 2023 are €3.00 per child for Primary Schools and €4.00 for Secondary.
To book please complete their booking form and they will get back to you with tour details.
They reserve the right to charge a cancellation fee for groups who cancel within 48 hours.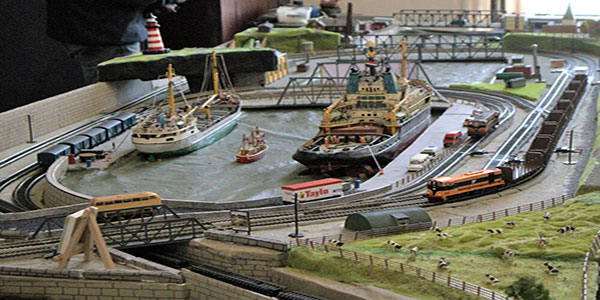 Exhibits include:
The Prisoners' Dock
It will give you a first-hand impression of the Museum as it used to be, a church of worship, a Mariners Church
The Baily Optic
Come and view the actual optic as depicted by James Joyce in 'Ulysses' (and weighing in at almost 10 tonnes!)
Radio Room
Visit a radio room complete with vintage Marconi radio stations. Come in and send a message in Morse Code
The Titanic Artefact
A great story of how they have (seemingly) an artefact from the RMS Titanic. Plenty of twists and turns.
Sinking of the RMS Leinster. Story boards, artifacts, personal memorabilia and interactive touch screens.
Irish Maritime Figures
Model Railway Exhibition (to re-open in New Year)
Facilities
The Museum is mostly accessible for people with disabilities or limited mobility.
Students and accompanying adults are welcome to bring a packed lunch with them.
The shop offers a good range of souvenirs and books.
Parking facilities are available nearby. details of which are available from the National Maritime Museum.
Gift Shop
With a large range of books, toys, ships in bottles, puzzles, maps, jewellery, stationary and much, much more, there is something for sea-lovers and land-lubbers alike.
Tickets and Opening:
Monday- Sunday 11 am – 5 pm
Admission Rates –
Adults €8
Family €18
Children under 12 €4
Children over 12 €5
Book Tickets online here
Venue Details:
The National Maritime Museum of Ireland
Haigh Terrace, Dun Laoghaire, Co Dublin
Nearest DART
Dun Laoghaire (Mallin)
Parking nearby details of which are available from the National Maritime Museum.