The National Wax Museum Plus
The National Wax Museum Plus, one of Dublin's top family attractions is an exciting interactive attraction located in 22-25 Westmoreland Street, facing O'Connell Street in the heart of Dublin City Centre. National Wax Museum Plus will bring visitors on a fantastical journey through Irish history, an enchanting wax world, Ireland's only dedicated tribute to our top scientific inventors, a unique Father Ted Room, and all the exceptional life-like wax work characters you can expect at the national museum.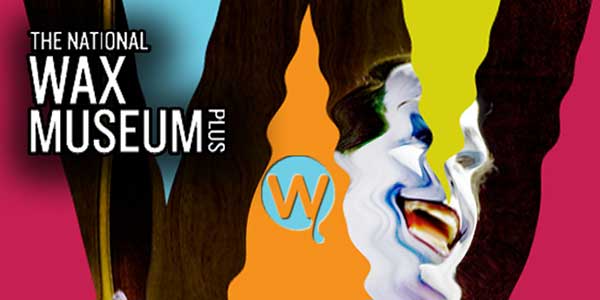 Murder Mystery Tour
The Murder Mystery Tour at the Wax Museum in Dublin is an exciting self-guided tour and is perfect for those who love to solve mysteries and explore the world of crime investigation.
Upon arrival, you will receive a pack containing all the information you need to start your adventure. This pack will include a map of the museum, a list of suspects, and a series of clues that will lead you through the museum's exhibition and help you unravel the mystery.
The Murder Mystery Tour will only be available on Thursdays, Fridays, and Saturdays. Instructions will be included your pack, and a smartphone will be needed to take part in the event – so make sure one participant has one!
As you move through the exhibits, you will encounter lifelike wax figures of famous murderers and detectives, each with their own unique story. You will need to pay close attention to the details and use your deductive skills to piece together the clues and identify the culprit.
The Murder Mystery Tour at the Wax Museum in Dublin is an exciting and immersive experience that is perfect for solo adventurers, couples, and groups of friends. So join in for an unforgettable experience that will challenge your mind and test your detective skills!
Book here for The Murder Mystery Tour
Tickets –
Adult   €23
Senior   €21
Student  €21
Murder Mystery Night is suitable for 16-years-old and over.
Private Murder Mystery Tour –

The Murder Mystery tour can also be private.
If you are celebrating a birthday party, or a company social event… you can book a private tour.
The maximum group size for a private Murder Mystery tour is 12, and the minimum is 8.
Booking only by contacting on 01 677 7134 or [email protected]
They require at least 48 hours notice for private group bookings in order to accommodate your tour.