Address:
Sexton St, Limerick,
Tel.:
086 3308236


Please mention Family Fun when booking!
Limerick Adventures Watersports and Rock Climbing
Limerick Adventures is one of the best things to do in Limerick, whether it's Kayaking with them , Rock Climbing, Stand Up Paddle Boarding or taking a Boat Tour or sailing lesssons for yourself, a group of friends, birthday party or Family group, they can arrange an amazing adventure for you.
Limerick Adventures main goal is always to make your entire experience with them safe, fun and exciting. Their staff are very friendly and are very passionate about what we do. They are always happy to chat and help you out regarding any queries you may have.
Limerick Adventures Activities to Experience and Enjoy
Adventure Activities
Kayaking /Canoeing – Treasure Hunt- Stand Up Paddle Boarding – Sailing -Rock Climbing – Raft Building – Archery – Orienteering – Team Challenges
Nevsail Limerick Adventures Indoor Rock Climbing Wall
Rock climbing is a wonderful activity for boys and girls alike. Everyone participates and goes home with memories of doing something truly special.
No experience is needed. They provide all equipment and instruction to help you have a safe fun experience. Don't worry if your nervous about heights they build up the level slowly so you gain confidence as you go.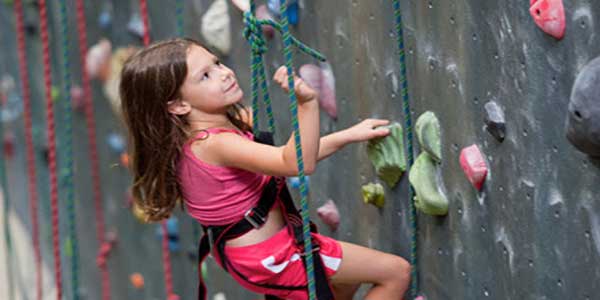 Limerick Adventure Camps for Kids
Nevsail runs both Easter and Summer Watersports and Adventure Camps for Kids & Teens in Limerick and in Kilkee, Co Clare.
Easter Water Sports Kids & Teens Camps in Limerick and in Kilkee, Co.Clare:
Easter Watersport Camp (water and land based activities) will be running this year in Limerick City  from Monday to Friday the 26 th – 30 th of March and the 2nd  – 6 th of April .
Our Watersports Kids/Teens Summer Camps in Limerick and in Kilkee, Co. Clare:
Running throughout the months of June, July and August.. The morning Kids & Teens camp begins at 10 am-1 pm and the afternoon Kids camp begins at 2.- 5 pm (Monday to Friday).
Action, Fun and Adventure for Boys and Girls aged 6-16yrs
Limerick Adventure offers a watersports adventure week, which includes a lot of different activities such as stand up paddle boarding, kayaking, canoeing, sailing, boating, zorbing and archery, team challenge from the Hunt Museum, Limerick City.
Your child will learn about cooperation and team building in an active and engaged environment, while gaining a greater appreciation for Limerick Adventure. This is also a great way for kids/teens to meet new people, make friends and cultivate their confidence.
There is full supervision throughout the water sports camp and wetsuits and life jackets all provided. Top quality instruction are friendly, fully qualified I.S.A.(Irish Sailing Ass.) and I.C.U.(Irish Canoe Union) . All Adventure camps are fully supervised with buoyancy aids and helmets supplied and must worn at all times.
Limerick Adventures have a low student-to-instructor ratio to provide lots of individual attention and their goal is to give paddlers a sense of personal accomplishment in an exciting, safe and fun atmosphere.
Limerick Adventure operate using sit-on-top kayaks which are very stable and easy to use and enjoy from complete beginners and we have single, double and triple seater kayaks available. So, if any kids are a little nervous they can share a kayak.
Family Fun Tip:- It is best recommended for kids under 8 years to share a kayak.
Note : Due to overwhelming demand, camps are often fully booked so pre-booking is essential.
For more info or enquirers Camps At Limerick Adventures – E-mail: [email protected] or Phone: 086 3308236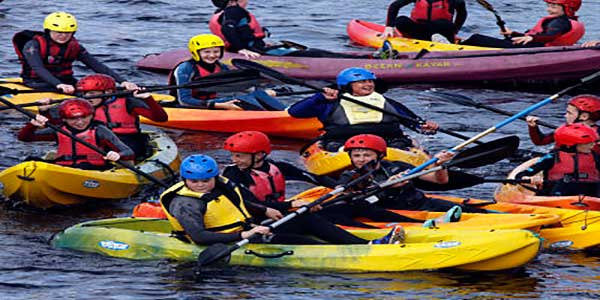 School Tours At Limerick Adventures
For an amazing School Tour Outing in Limerick come to Limerick Adventures with all your class.
Limerick Adventures have designed a healthy and fun school tour outing which is age-appropriate, imaginative, and suitable for all levels of fitness and supervised by fully qualified and experienced staff.
They work with teachers and schools to provide the very best educational experience for kids and teens. They run half day and full day programmes for both primary and secondary school groups. They also pride themselves on their care and attention to teachers and their classes and provide all necessary insurance.
All of the school tour activities are designed to improve personal self confidence, develop team building skills and allow children to test and taste Watersports and Adventure Sports in a very safe and fun way.
For more info or enquirers on School Tours At Limerick Adventures – E-mail: [email protected] or Phone: 086 3308236 and they will organize the perfect day for you school.
Limerick Adventures Birthday Parties
Birthday parties with fun excitement and adventure
They offer a very wide range of fun and unique birthday party packages to cater for all ages.
You can choose a water sports or land based birthday party outing with them or even try a mixture of both !
Their expert staff provides fun and adventure for everyone so that all can have an amazing experience for your child's important day.
Birthday Parties on Offer
1 Hour, 2 Hour & 3 Hour Birthday Parties for Kids and Teens on Land
Activities: Rock Climbing, Abseiling, Archery and Team Challenges/Games.
Suitable for ages: 5 yrs +
Price per person: from €12– €25
1.5 Hour & 2.5 Hour Water Parties for Kids and Teens on Water
Activities: Kayaking, Stand Up Paddle Boarding, Boating and Sailing
Suitable for ages: 5 yrs +
Price: €20 per person – €30 per person
For more info or enquirers on Birthday Parties – E-mail:  [email protected] or Phone: 086 3308236 and they will organize the perfect birthday party for you.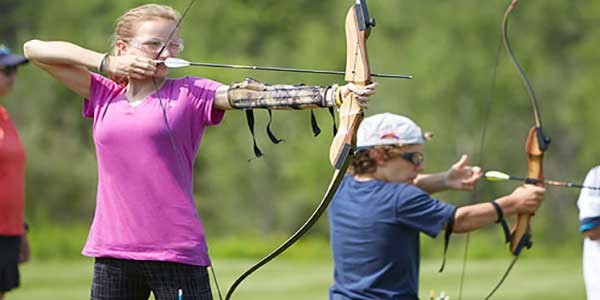 Limerick Adventures Boat & Sailing and Tours
Limerick Adventures  1.5 HR Limerick City Boat & Sailing lessons and Tours are just what you are looking for at Limerick Adventures sailing school.
Discover your next Adventure whilst Boating and Sailing on Limerick's famous River Shannon, taking in some of the city's most iconic landmarks, seeing it from a completely different and spectacular view and learning some boating and sailing skills too.
Super instruction from fully qualified staff who will allow you to become skipper and take control of the boat and drive it under engine and sail yourself if you wish. These are very safe and controlled sessons  and participants can wear their normal clothing and simply put on a buoyancy aid to get out on the water.
Limerick Adventures cater for Adults, Kid/Teens (aged 4 years upwards), families and small to large groups. They operate using 22 foot boats which are very stable, easy to use and enjoy from complete beginners and can take 6 adults/8 kids at a time.
Directions to Limerick Adventures in Limerick
Nevsail Watersports and Rock climbing has two locations in the heart of Limerick City. You can try out  Limerick City Kayaking Tours, Sup'ing, Boating and Sailing outings/tours based from behind the Hunt Museum, where you get to plunder the mighty River Shannon and explore Limerick's Viking and Medieval past and learn all about the City's most interesting landmarks and folklore. Or reach new heights with Nevsail's rockclimbing facilities. The indoor rock climbing wall can be found on Sexton street in Colaiste Nano Nagle Secondary School (formally known as Presentation Secondary School).