Name:
Nuremore Hotel & Country Club
Address:
Carrickmacross, County Monaghan, Ireland
Tel.:
+353 (0)429 661 438


Please mention Family Fun when booking!
Nuremore Hotel and Country Club
Nuremore Hotel and Country Club is an award winning 4 star hotel in the beautiful Monaghan countryside, a perfect hotel resort for leisure, family breaks or golf holiday breaks in Ireland.
Nuremore Hotel & Country Club offers an indoor swimming pool, spa facilities, treatment rooms and a leisure club. Golf players can enjoy the beautifully maintained 18-hole golf course, where lessons are also available.
Nuremore Hotel is one of the most popular family friendly hotels in Monaghan. It is perfectly located close to many of attractions for kids offering a perfect base for a family holiday. The hotel is within an hour to a wide range of children's fun acitivities including; Dun Na Rí Forest Park, Lough Muckno Castlblayney, Funtasia Drogheda, as well as many local children activities including horse riding, walking, fishing, a playground and lots more.
The Big Tree Kids Club is free of charge for all children staying in the hotel and they are also able to use Nuremore Hotel Pool Vida.
Family Fun Tip:- Childrens A la Carte Menu available.
Nuremore Hotel Family Accommodation
As one of the most renowned family owned hotels in Ireland, accommodation at the Nuremore Hotel is designed to ensure restfulness and comfort in the picturesque surroundings of Carrickmacross.
Their standard rooms can cater for single, double, twin or triple occupancy. Guests can also choose from a range of executive suites and Demi-Suites. These are larger spacious rooms, each with a king size or super king size bed.
They also have a variety of family accommodation choices available, with family rooms capable of catering for up to two adults sharing and four children sharing.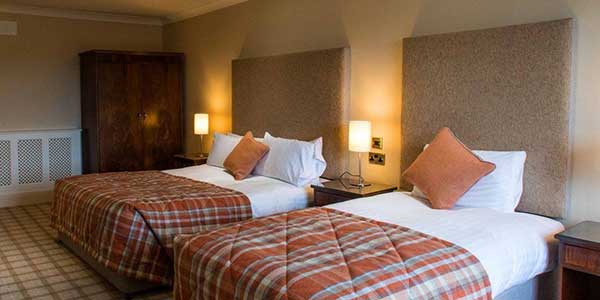 Family Friendly Deals
Nuremore Hotel and Country Club, is one of the leading family friendly hotels and offers the ultimate ideal destination for a family break.
As a family hotel, they want to make sure the whole family is entertained and enjoying their holiday. Mum and Dad can enjoy the hotel leisure facilities; 18m indoor swimming pool, steam room and Jacuzzi, plus all weather tennis courts and snooker room.
Also with a wealth of family-focused activities horse riding, walking, and fishing, located within close proximity to the hotel, it is an excellent base for families looking to make the most of their holiday.
They offer a wide variety of Family Packages to suit every individual family's needs.
Summer Breaks – family summer fun
Stay 2 Nights Bed & Breakfast for up to 2 Adults & 2 Children
With Dinner for all the Family on 1 Evening
From €350 per Family
(Valid 7 days a week)
Package includes Complimentary Access to Big Tree Kids Club
Find out all about the Nuremore Hotel Family Packages and Special Offers.
Booking Online:– You can book online here through our booking link directly to the Nuremore Hotel Reservations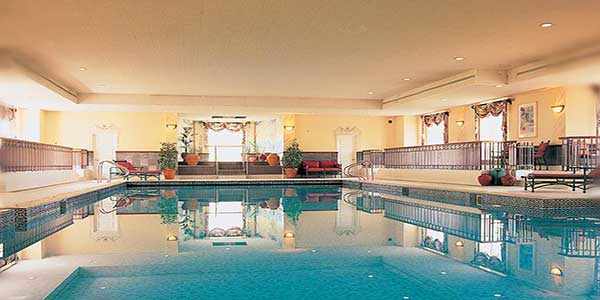 The Nuremore Hotel Kids Club
The Nuremore Hotel Kids Club is designed for children 4 to 12 years and will have supervised activities to include
Feeding the ducks at Nuremore Lake
"Movie nights" with popcorn and juice
Golf Clinic for children aged 7 years and up
Children's playroom with toys to occupy all ages
Fun swimming pool activities
Supervised Children's Tea
Directions to Nuremore Hotel and Country Club
The Nuremore Hotel is located just off the N2 2 kms outside of Carrickmacross town.
From Dublin, we are situated off the M1 at exit 14 signposted Ardee/Derry approx 50 mins from Dublin Airport.
From Belfast, follow the A1 through the M1 signposted at exit 14 signposted Ardee/Derry. We are approximately 75 minutes from Belfast.