Name:
Oranmore Learning Academy
Address:
Main Street, Oranmore, Co Galway
Oranmore Learning Academy Teen Camps – 2014
Oranmore Learning Academy is running a Spanish/French/English Summer Camp from 4th August to 15th August for teenagers aged from 13-17 Monday to Friday from 9 am to 6 pm.
Oranmore Learning Academy has a team of Irish monitors, program managers and native teachers who will supervise the teenagers during their stay in the camp, so that they will get individual attention. The use of Spanish/French/ English is essential in their day to day camp activities.
The teenagers will have  20 hours of Spanish, French or English classes a week.
The Spanish/French/English program for teenagers is divided into 10 units in Spanish/French/English. Each unit will cover basic grammar so that the students will acquire good oral, written and reading skills.
Students will have to fill out questionnaires, role plays, drama and various educational games.
Example of Activities: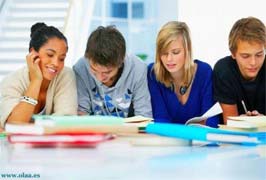 Sports
Zumba
Irish and Spanish Dance
Arts and Crafts
Visit of Galway
Bunratty Caslte
Heritage Centre In Athenry
Camp Details
Venue:- Oranmore Learning Academy, Main Street, Oranmore, Galway
Summer Camps Dates:- 4 August to 15 August
Times:- Classes run from 9am to 6 pm – 9 am to 1.15 pm ( Language Class) 2 am to 6 pm (Afternoon activities)
Age Groups:- Teenager
Pricing:- €400 for 2  weeks
Booking:-
You can book on line here through our booking link directly to The Oranmore Learning Academy Teen Camps
Family Fun Tip:- Class numbers are limited, early booking is advisable.