Phoenix Park Bikes
Phoenix Park Bikes is now the largest bike rental company in the Capital City. Located at the main entrance to the Phoenix Park in Dublin.
It creates the perfect opportunity for you and your family to grab a bike on the way into experiencing this enormous park.
Before you head off, grab a free map of the park and information from the friendly staff on duty.
The Phoenix Park is one of the largest designed landscapes in any European city. It was originally established as a Royal deer park nearly 350 years ago and its historic continuity, together with its vast scale, urban setting and tranquillity, are the attributes that define it.
It is a must see when visiting Dublin City and what better way to explore this park then by Bike!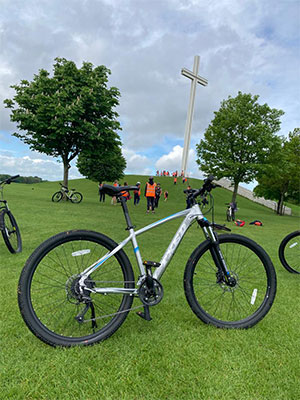 Phoenix Park Bikes For You
With over 300 bikes, Phoenix Park Bikes can offer you a bike rental service and more.
A wide variety of bike options are available, for the very young to the old, for families, schools or large group excursions.
They also offer Bike Delivery Service for Group Excursions outside the park.
Phoenix Park Bike Rental
For those renting a bike, included in the price you will receive a helmet free of charge, a High Viz so everyone can see you, a map which will point you in the right direction and an abundance of information from their friendly staff who will endeavour to answer your questions & queries… even the little ones will get helmets and high Viz.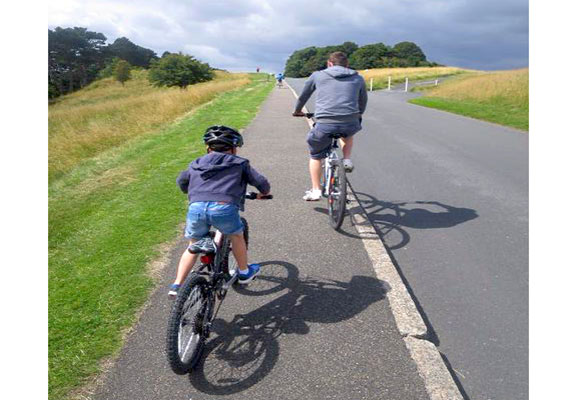 Phoenix Park Bikes Guided Tours
Phoenix Park Bikes provide guided tours within the Phoenix Park grounds for 1,2 or 3 hours. Guided tours through Dublin City out as far as Howth.
Bike Rental, and Guides for areas outside Dublin such as Glendalough, Blessington Greenway and more.
They also offer Touring bikes for overnight trips around Ireland
Kids Birthday Parties
Bring the kids into this super Park and let them cycle their legs off in a Birthday Cycle Challenge. An outdoor activity which will keep the kids energetically active for up to 3 hours!  Visit Phoenix Bikes Birthday Challenge to learn more.
Cycle & Biodiversity Tour
Join Phoenix Park Bikes for this 3 hours Outdoor Park activity. Perfect for school or large groups. Tours available Tuesday to Friday. For available times, price and more information please email [email protected]
Get out, get active and have FUN! 😄 🚲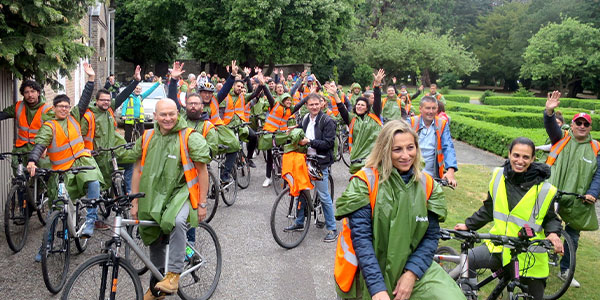 School Tours
Phoenix Park Bikes is perfect for your group's Outdoor Summer School Tour
The School Tours Cycle Hunt in Dublin's Phoenix Park is an ideal activity for large groups such as:
Students, TY, Language and Primary school groups with different levels all depending on the age group.
Phoenix Park is accessible via Train, Luas or Bus
Find out more about Phoenix Park School Tours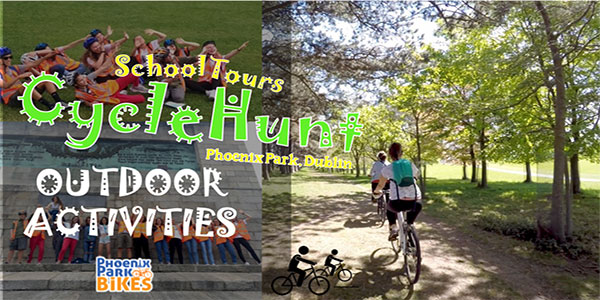 Bike Rental only option
This option is also available for school groups.
Email to book your Student Group Outdoor Activity
For any further enquiries : 087 3799946 / 01 679 8290
Phoenix Park Bikes Rental Prices
STANDARD BIKES
Including kids bikes
1 hr – €7
3 hours – €14
Full Day – €20
TANDEM & ELECTRIC BIKES
1 hr – €15
3 hours – €25
Full Day – €50
KIDS OPTIONS
Carriages & Tag A Long
1 hour – €7
3 hours – €14
Full Day – €20
Phoenix Park Bike Opening Hours
Winter: 10:00 to 17:00
Summer: 10:00 to 19:00
Summer w/ends: 09:00 to 19:00
Where To Find Phoenix Park Bikes
The largest bike hire company in the Capital City. Located at the main entrance to the Phoenix Park, Dublin., Park Gate Street Entrance. A must see when visiting Dublin.