Dates:
From Sunday, 13th of November 2016 to Sunday, 20th of November 2016
Address:
The Plaza, Beacon South Quarter, Sandyford, Dublin
Tel.:
01 217 6130


Please mention Family Fun when booking!
Science Week At Imaginosity
Science Week At Imaginosity is Imaginosity's commitment to Primary & S.T.E.A.M education and they are proud to be part of "Science Rising" this National Science Week with a programme of school workshops, and visitor activities exploring the wonder of SCIENCE.  Join them for their interactive children's workshops to explore the Science behind '3….2……1 BLAST OFF' in this unique exploration of chemistry, physics and engineering.
Imaginosity Science Week Details
Venue:-` Imaginosity, The Plaza, Beacon South Quarter, Sandyford
Suitable Ages:-
Dates:- 13th-20th November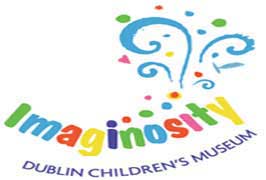 Times:- 9.30 – 17.30
Pricing:- Workshops are included in price of admission
Booking:-   Please call 01 2176130 or email [email protected]
Booking Online:- You can book online here through our booking link directly to the Imaginosity ticket sales
To Find Out More About… Imaginosity