Dates:
From Friday, 17th of March 2023 to Sunday, 19th of March 2023
Venue:
St Patrick's Festival Waterford
St Patrick's Day Festival 2023
The St. Patrick's Day Festival will take place  from 17th – 19th March 2023 in Waterford City and will celebrate the very best of Waterford and will show-case what makes it the best place to live, work and visit.
Following the huge success of the three day festival last year, Waterford City & County Council is delighted to, once again, host the St. Patrick's Day Festival in the City, including the Waterford St. Patrick's Day parade on Friday March 17th!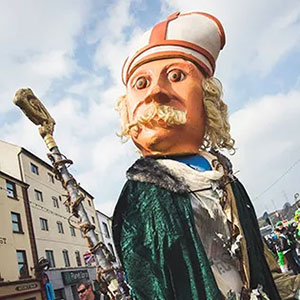 The strong cultural scene in Waterford has long been recognised and this year's extended St. Patrick's Day Festival will make for an eventful and exciting celebration.
With its easy accessibility, the city of Waterford welcomes families to enjoy the festivities. A great choice of shopping & dining in the City, the St. Patrick's Day Festival will give families an extra opportunity to experience what Waterford has to offer.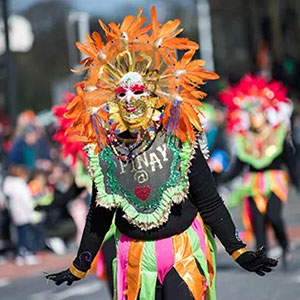 Full Festival and Parade details will be released soon.
Updates at St Patrick's Festival Waterford