Name:
Temple Street Children's Hospital
Tel.:
Fundraising Office - 01 878 4344


Please mention Family Fun when booking!
Temple Street Children's Hospital
Put Children First
Temple Street Children's  Hospital provides an acute pediatric service and specialist pediatric healthcare for children from all over Ireland. Temple Street has always relied on the generous voluntary support from individuals and companies to assist it in the purchase of vital equipment and to help establish and fund research.
Temple Street Children's Hospital provides increasingly specialized services to the children in their care, the demand on their limited resources grow. They need to continue to develop specialist skills, introduce new technologies and produce the best possible environment for the children in our care.
Make A Donation Online For … Temple Street Children's Hospital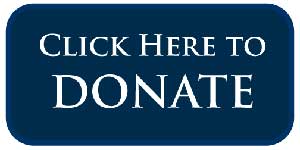 Temple Street's Little Heroes Review the Top Toys for Christmas
Need some advice on the top toys this Christmas? Well you are in luck, as this week saw a panel of little experts from Temple Street Children's Hospital reviewing the seasons most wanted toys… and having some fun along the way!
'The Temple Street Toy Review'video, proudly brought to you by Tesco, aims to raise funds for its Charity partner, Temple Street, by calling on people countrywide to text *TEMPLE to 50300 to donate just €4 to the children's hospital this Christmas. The campaign is hoping to raise €100,000 to help purchase vital medical equipment that will treat some of the 145,000 little patients that attend the national hospital each year.
Emma Barrett, Temple Street Foundation, said "It was so wonderful to see the kids and their families have such a fun-filled day from start to finish, and to give them a break from the routine of the hospital. Each of their little personalities shone throughout the entire day and we're so proud to be able to share this video in the hope that people will make a small donation to this great cause."
Catriona O'Boyle, Digital Marketing Manager at Tesco Ireland, said "We had such a fantastic day filming with our little stars from Temple Street. We wanted to show the unwavering spirit of these children who attend the hospital over Christmas, and also give them a great day out! We hope that everyone who views the video will send one little text and donate €4, so that we can make a big difference to the lives of thousands of families."
Tesco announced Temple Street as its Charity partner in October 2014 and to date has raised more than €1million for the children's hospital.
Temple Street Children's Hospital – Fundraising Idea
Donate Your Bus Tickets!
All Dublin bus tickets with unclaimed change on them can be used to make a difference to the lives of children from all over Ireland can be sent to Temple Street, with all proceeds split between Temple Street Children's University Hospital and the Jack & Jill Foundation
All the money donated from the tickets will be evenly divided between the two charities. The donations that come to Temple Street Children's University Hospital will go towards the development of a new dedicated Cystic Fibrosis and Respiratory Unit
Please look out for our collection boxes or simply send your tickets to
The Fundraising Office
Children's University Hospital
Temple Street
Dublin 1
Get Fit For Temple Street
Dust off the runners, set yourself a goal and help raise funds for Temple Street Hospital's with one of their many Get Fit campaigns.
Date: June / October
The Women's Mini Marathon

 The Mooathon

 The Dublin City Marathon


The New York Marathon
If you are thinking about doing the Women's Mini Marathon in June or the Dublin City Marathon in October, why not take part on behalf of Temple Street
Thank You! 
Can you be our hero?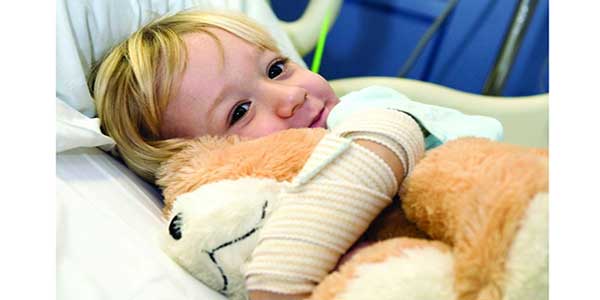 Route 66 For Temple Street Children's Hospital
Your Journey to the wild west starts here!
Route 66 was the path of migrants, dreamers and desperadoes in the 1950's and many of the route's classic restaurants, gas stations and nostalgic landmarks are preserved just as they were. The people, the land and the scenery all lend to the mixture that makes this wonderful road so beautifully addictive. And what better way to see it than on a motorcycle.
Since it's birth, this amazing motorcycle challenge has accumulated 750,000 miracle miles for one of Ireland's finest hospitals.
This is a bi-annual trip and it has been running since 2002. The total trip takes 14 days and will see our bikers and pillions travel through 9 states and 4 different time zones. You will travel from Illinois through Missouri, Oklahoma, Kansas, Texas, New Mexico, Arizona, Nevada and finally California.
Special Event's Manager Angela McNulty has managed this trip for 12 years and knows the road like no other!
To be part of this magic you need to have a full motorcycle driver's licence and a passion for fundraising! Our biker's are asked to raise €8,300 to take part in this challenge of a life-time which seems an awful lot – but look at it this way – that's 100 people donating €83! Not so bad?
As they ride this wonderful road, always on a 66er's mind are the brave little patients in Temple Street that urgently need the best possible care that can be given to them. To date this fundraising challenge has raised over €2.5 million for sick children and the impact of this trip is visible throughout the hospital. Our big hearted bikers have helped to redevelop critical wards and purchase vital life-saving equipment.
This truly is one of the most exhilarating motorcycle challenges in the world!
Find Out How YOU Can Help Out or Take Part In Route 66 For Temple Street Children's Hospital
Temple Street Great Irish Bake
Temple Street are asking everyone to 'bake' a difference to raise funds for Temple Street Children's University Hospital. The simplest of ingredients can have the sweetest results so dust off your pinny and whip up something delicious to share with friends, family, class mates or colleagues.
Register now to bake a difference for Temple Street Children's University Hospital and support the Neurosurgery Appeal to assist babies and children with brain and spinal conditions or injuries.
Find Out How YOU Can Help Out or Take Part In Temple Street Great Irish Bake
The Temple Street Santa Cycle
For 3 fantastic days of cycling fun await the Temple Street 'Santa' Team as they cycle from Galway to Dublin in convoy.
The craic will be mighty not to mention the challenge! The Temple Street 'Santa' Team  will cycle 200 km over 3 days –  and everyone will be wearing a Santa Suit on route?
Take on this festive challenge and join the Temple Street Santa Cycle Team today!
For further information contact us on 01 878 4344