Address:
27 Thornleigh Place, Applewood Village, Swords, Co. Dublin
Tel.:
01 8407118, Mobile:- 089 2302375


Please mention Family Fun when booking!
The Pamper Parlour
At the Pamper Parlour you can give your little girl a true salon experience for her next party. This newly opened and custom designed pamper parlour will take away the hassle and stress of hosting a party in your home. From the moment the birthday girl and her guests come through the doors, they will be pampered to their hearts desire. At the Pamper Parlour they promise to give your little girl a truly memorable birthday and to treat her like a princess on her special day.
If you prefer they can do a mobile option and bring the Pamper Parlour to your home or a party venue.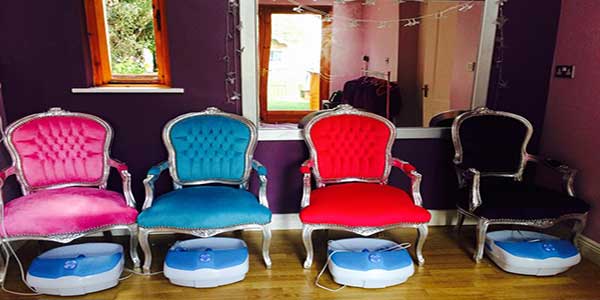 The Pamper Parlour Parties
They believe at The Pamper Parlour that a birthday is a very special occasion and should be as memorable as possible. All children will be treated to a head to toe pampering session. The birthday girl will get to chose a tiara as a keepsake of her special day.
They offer each child a selection of treatments from the following range
Foot Spa
Finger Nail Painting with Nail Art
Toe Nail Painting with Nail Art
Glitter Tatoos
Face Art with Gems
Hair Crimping
Hair Curling
Got any budding Lady Ga Ga singers in the party? Invite them to show off their talents on the double microphone karaoke machine. There is s catalogue of over 200 songs, from the classic Abba hits right through to todays floor jammers to pick from.
When all the pampering is done, and the children are hoarse from singing, they will be treated to a selection of party foods including sweets, cupcakes, chocolate and snacks.
To finish the party on a high there is a complimentary chocolate fountain with marshmallows.
Each party lasts for two hours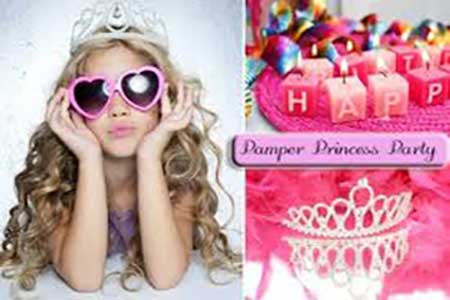 Pamper Parlour Party Prices
€200 for 10 girls (Birthday girl plus 9 guests)
€15 for each additional guest
Bookings will only be confirmed upon receipt of a € 50.00 deposit.
Booking – To book or find out more information please contact Michelle Tel. 089 2302375 or email [email protected]
Family Fun Tip:- We recommend capping your numbers at around 12 girls to allow for the best possible experience