Address:
Whitestown, Oldtown, Co. Dublin
Tel.:
087 367 6787


Please mention Family Fun when booking!
Easter at Wooly Ward's Farm
Wooly Ward's Farm will give your child a memorable experience this Easter that they will talk about for months afterwards. They have been working extremely hard to make it the best Easter Eggstravaganza yet.
Easter is an amazing time of year for Farms as it is the season for mums welcoming new baby animals. Lambs, chicks, and piglets are all being born on Wooly Ward's Farm right now so come to the Easter Eggstravaganza to see them or let them visit you at your next event!
Wooly Ward's Mobile Farm concentrates bringing the children and animals together using a hands-on approach that's fun and engaging, while getting the children involved in a range of activities such as grooming and feeding. These activities are designed to educate children and encourage them to develop and understanding of the animals and their care.
Find out more about Wooly Ward's Mobile Pet Farm
Wooly Ward's Easter Extravaganza 2018
During  the Easter Extravaganza you can attend live lambing in the maternity ward, special activities such as the Easter Egg Hunt, Live Lambing, Animal Maternity Ward and the Easter Show will all be on offer.
The usual fun activities such as Bouncy Castles, Thomas the Tank Engine, and Arts and Crafts will also be there!
Gates open Friday 30th March, Saturday 31st March and Sunday 1st of April from 2-5pm.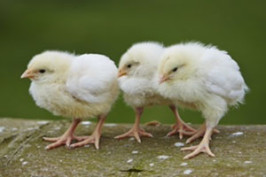 Activities include:
Easter Egg Hunt
Live Lambing
Animal Maternity Ward
Easter Show
For all enquiries  please call: 087 367 6787 or email [email protected]
Easter Extravaganza Prices
€15 per child (inc Easter Egg)
€7 per adult
€55 Family Pass (2 adults and 3 children)
Online Booking:– You can book on line here through our booking link directly to the Wooly Ward's Farm ticket sales 
Family Fun Tip:- We advise booking early to avoid disappointment.
Directions to Wooly Wards Farm
Located just off the N2 on the Swords – Ashbourne road, Wooly Ward's Farm is ideally situated close to the greater Dublin area and east Meath.
See Google Map top of this page.